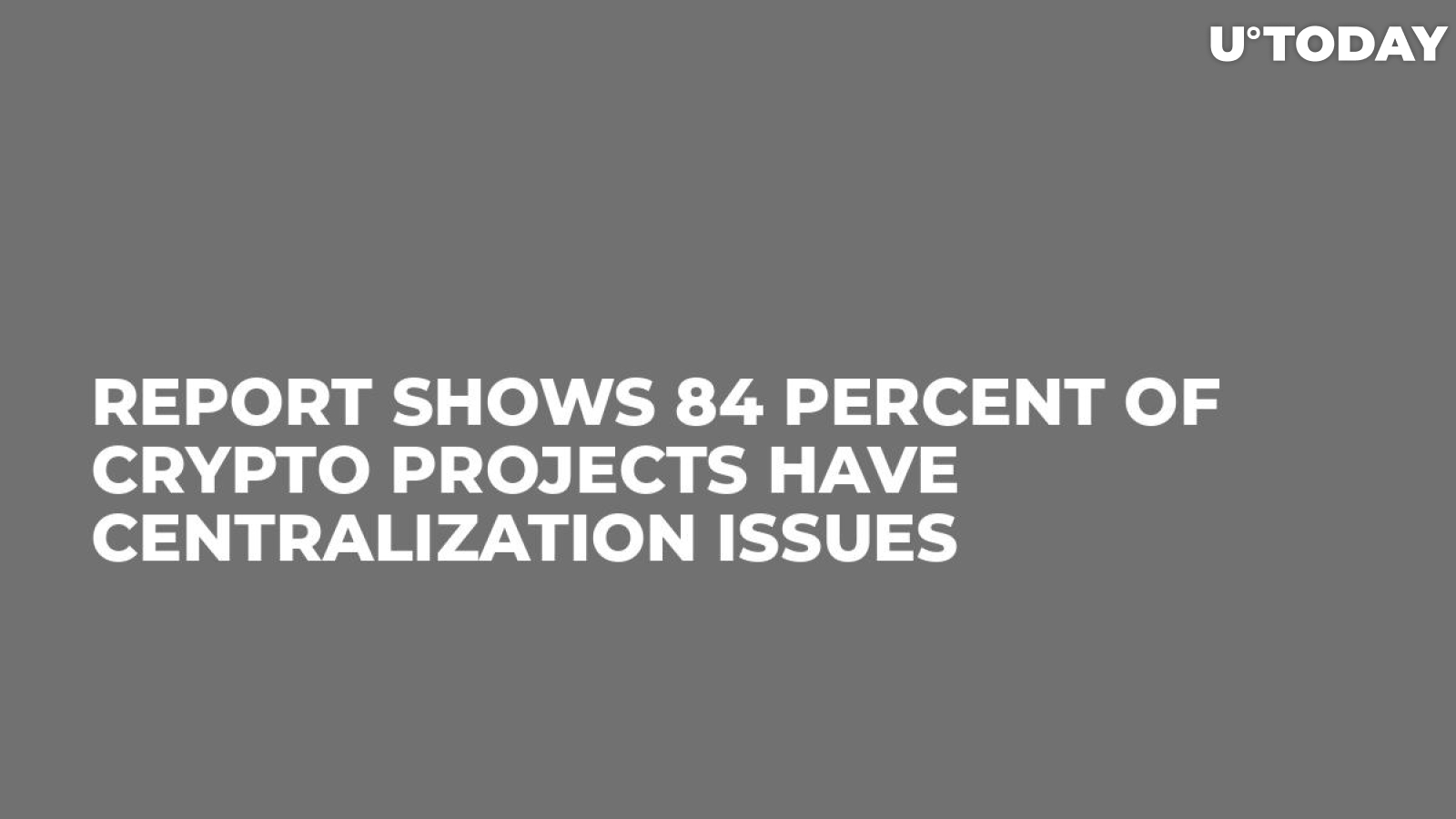 Cover image via U.Today
While decentralization is generally viewed as the most salient feature of cryptocurrencies, a newly published report by CryptoCompare reveals that only a handful of crypto projects live up to Satoshi's vision. Statistically speaking, 85 percent of cryptocurrency projects are still influenced by their developers who have the power to alter the protocol of a certain coin in accordance with their own needs.

Furthermore, the abovementioned report also shows that centralization is becoming even more rampant due to the utility tokens. As U.Today reported earlier, EOS, the fourth biggest coin by market cap, is becoming even more decentralized with 100 holders controlling 69 percent of the total supply.

Another significant revelation is that the majority of cryptocurrencies are securities (which echoes Gary Gensler's recent statement).