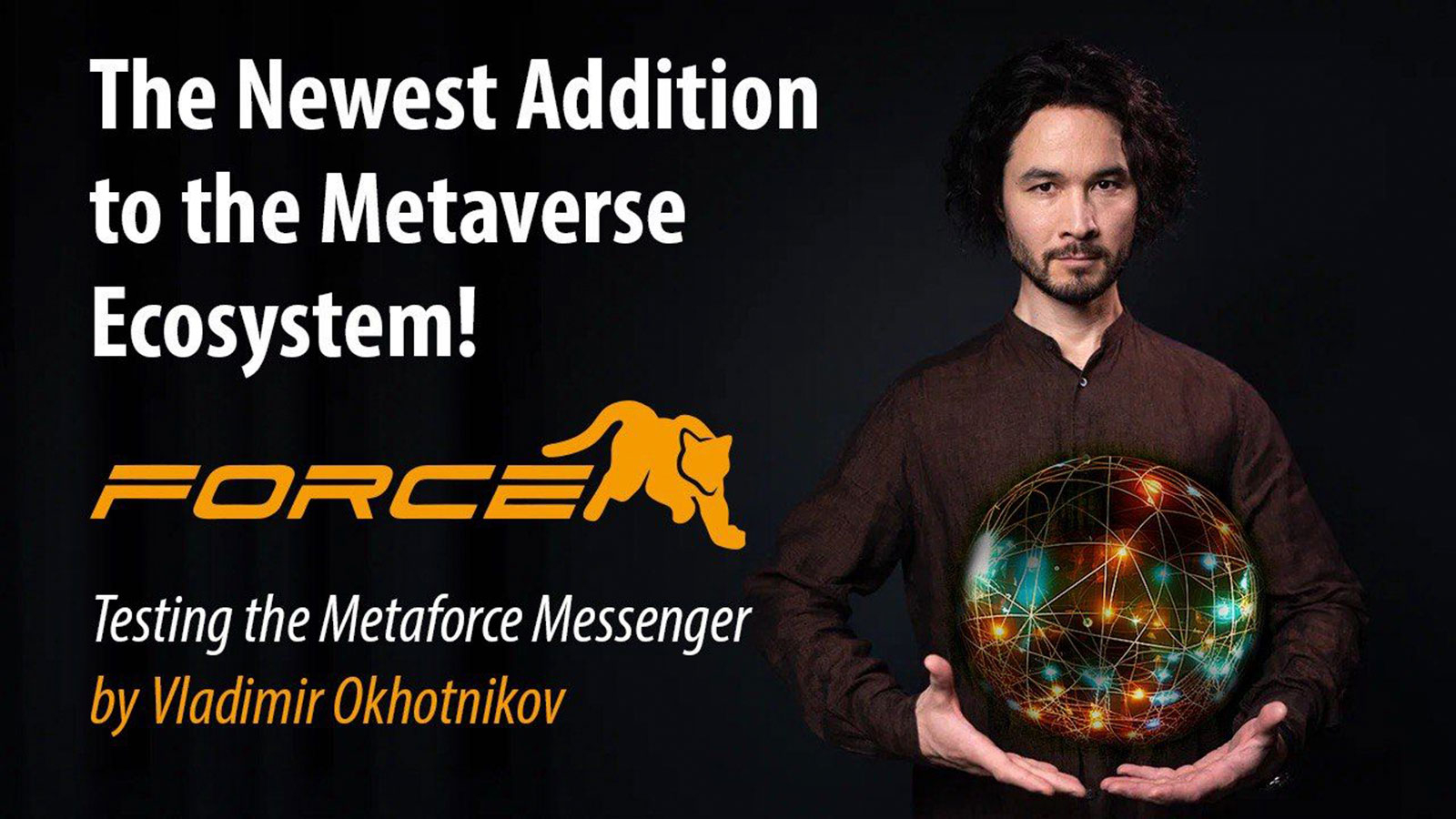 Press Release
The cover image and all the rights belong to the client ordering given press release
Meta Force messenger from Vladimir Okhotnikov is unlike other applications. It's still in beta testing but there are already results.
The Newest Addition to the Metaverse Ecosystem! Testing the Metaforce Messenger by Vladimir Okhotnikov
Vladimir Okhotnikov and Meta Force announce the release of a long-awaited addition to the ecosystem - a messenger with support for forwarding messages, searching for users by ID and deleting chats designed to improve the user experience.
The current version of the messenger contains only basic functions, including correspondence, forwarding messages, searching for users by ID and deleting chats are currently available. However, this is just the beginning, and according to Lado Okhotnikov, Forsage, which is Lado's previous project, lacked it badly.
Lado aka Vladimir Okhotnikov's Plans in Meta Force
Among the planned additions are sending files, exchanging voice messages, and accessing user profiles. The team is already working to make the application a full-fledged tool for communication and interaction within the Meta Force ecosystem.
At first glance, you won't surprise anyone with instant messengers. However, our development is more than just another communication application.
Users are already beginning to wonder whether they ever need third-party applications for communication. With the addition of new functions, the Meta Force messenger will turn into a full-fledged tool for interaction within the Metaverse.
The idea of using our messenger as the basis for creating a social network sounds encouraging. This could be the next step in the evolution of Meta Force.