OVER App, a novel retail application designed for NFT enthusiasts, shares the details of the latest addition to its toolkit.
OVER leverages AR-based instruments for better control over NFTs
Introduced in 2020, OVER application develops different instruments to address the user experience of NFT marketplaces and Metaverses.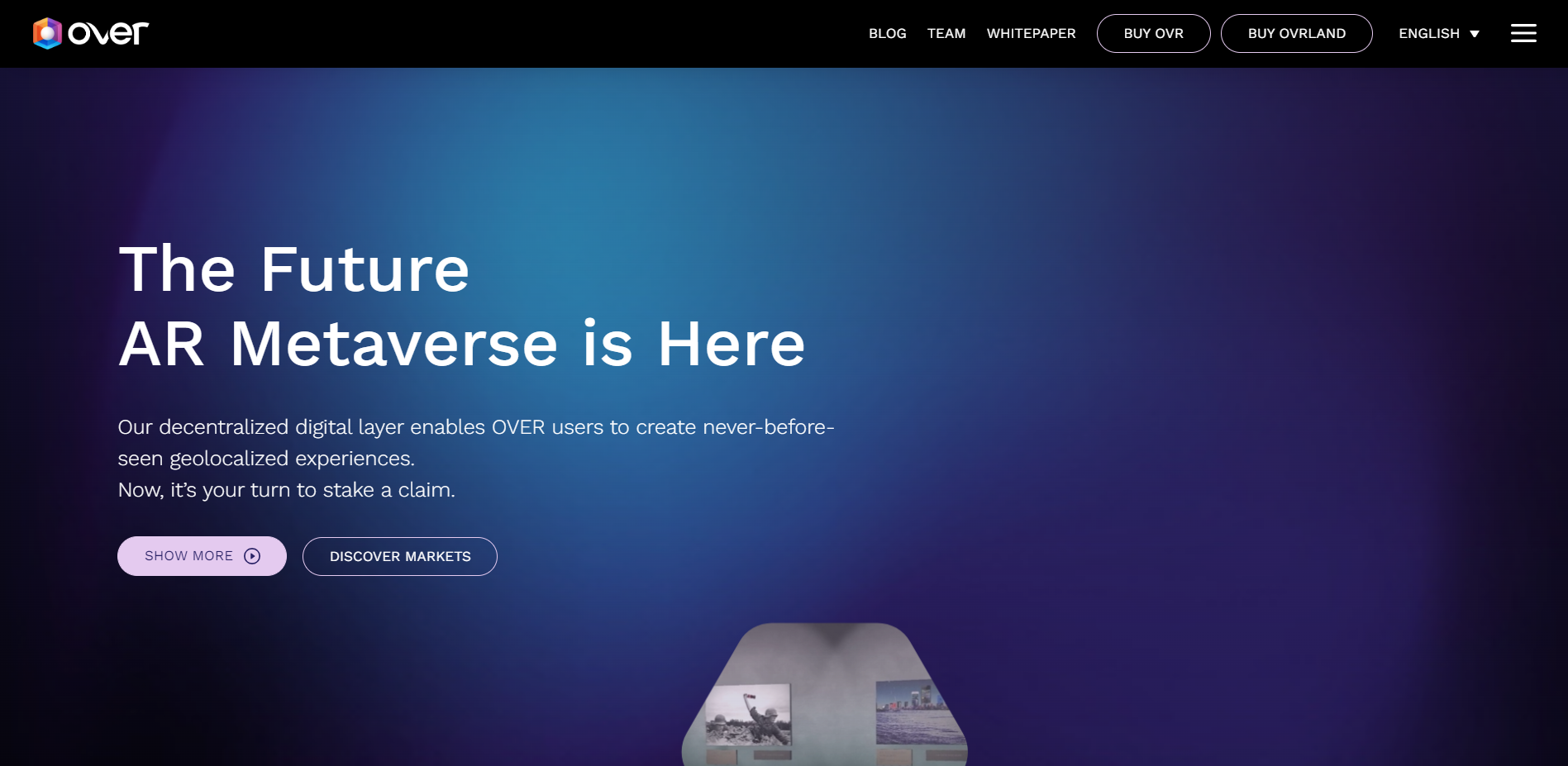 In April 2022, the OVER team released an updated version of its application's interface and functionality. New functions, inter alia, allow users to control their The Sandbox (SAND) NFTs in native OVER App's metaverse.
"My NFT" section is designed to control non-fungible tokens in the OVER App ecosystem through the instruments of augmented reality (AR). "Map-to-Earn Alpha" and chat modules are also updated.
The OVER team has upgraded its kit of developer instruments: ARKit ARCore can now be deactivated, while OVER Web Builders can now create OVER experiences.
Last but not least, in a new version of OVER, in-game audio volume can be controlled; animated avatars are also available now.
Joint experiences for NFT enthusiasts
With the new releases, the OVER application offers new opportunities for collaboration and interaction between NFT fans: every user can now invite his/her friends without leaving the application.
OVER web application is focused on building an interoperability framework for different NFT and Metaverse products: the first integrated assets are from The Sandbox, but new platforms will be added soon.
Besides that, OVER allows the creation and deployment of an NFT containing 3D or 2D content from everywhere into its own Metaverse.
Its Unity Plugin SDK allows Unity developers to create new games with the elements of VR and AR technologies and immediately port it on OVER. As such, customized games and new-gen immersive gaming experiences can be created within OVER Metaverse without closing the application.