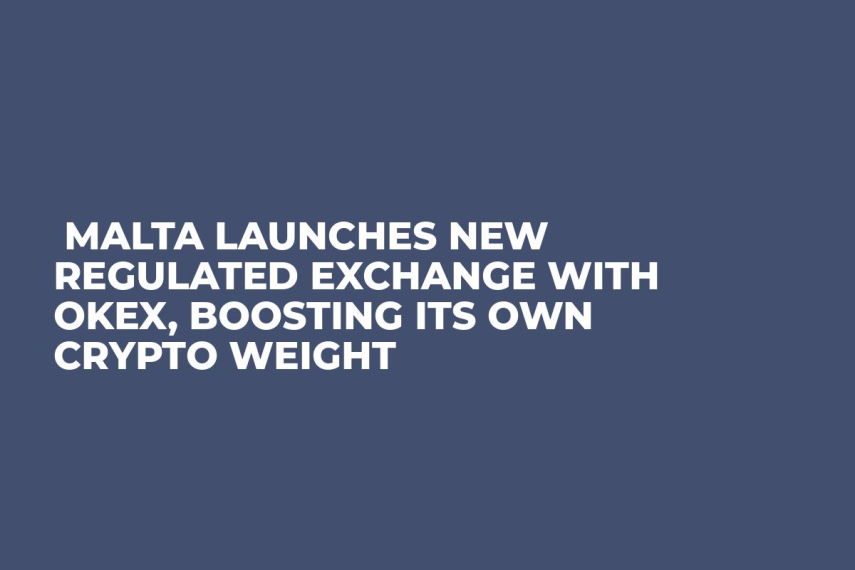 Cover image via U.Today
After the big plans that OKEx has been building to expand to Malta since April, now there is an actual outcome. The Malta Stock Exchange (MSX) and OKEx have signed a Memorandum of Understanding (MoU) as a result of negotiations to create a regulated crypto exchange.
Three companies joining forces
The press release issued on Thursday, July 19, announces the cooperation between the Maltese Stock Exchange, OKEx and the German Blockchain platform Neufund.
The new exchange will be titled OKMSX and it will combine the virtual transactions of OKEx with the MSX extensive experience in working as a regulated stock exchange. Neufund will be creating ETO (Equity Token Offerings).
The top management of MSX is certain that Malta is due to take one of the top places in the future world of innovations and digital technologies.
Malta's "honey" is attracting global "crypto bees"
Recently, Malta has been promoting itself as a global crypto and Blockchain hub of the future, along with Bermuda and the Philippines. The fact that it has managed to lure OKEx into collaboration means that the island is making progress in achieving its goal.
At the start of July, the lawmakers of London officially adopted new laws legalizing and regulating Blockchain, which as they say has given Malta a local informal title of a "Blockchain Island."
Other world-famous crypto exchanges are also busy implementing their plans in Malta already. Bittrex with Palladium startup are creating an Initial Convertible Coin Offering (ICCO) and Binance, having moved to Malta as early as in April, is investing into a community-owned bank. This company is also collaborating with Neufund on this.