Alan Farley, a private trader and frequent CNBC contributor, has an observation that might give beleaguered Bitcoin bulls a glimmer of hope.
The last time it was that heavily oversold, the largest cryptocurrency rallied by more than 500% within just five months in the first half of 2022.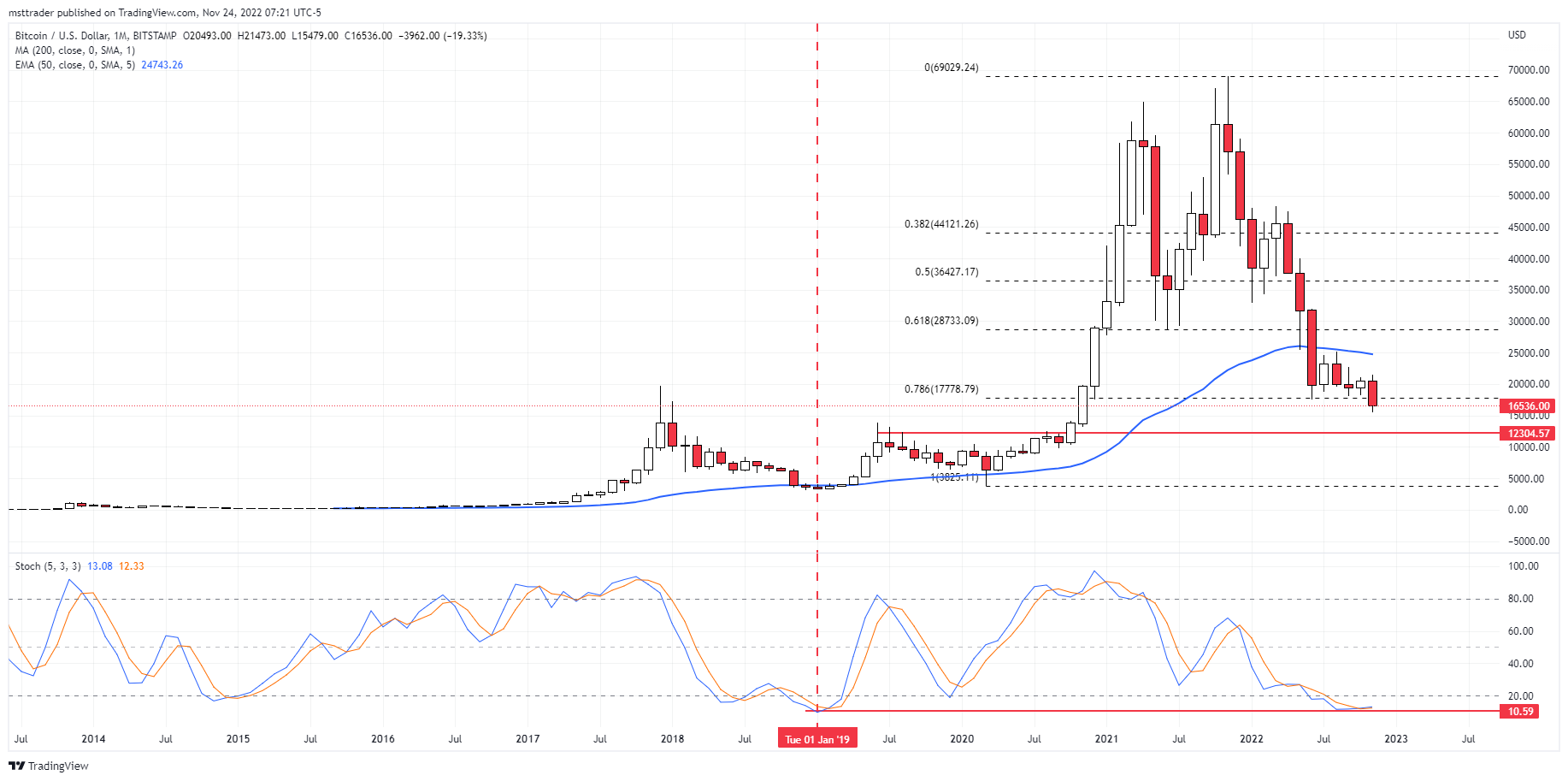 Back then, Bitcoin was coming off the brutal crypto winter of 2018. However, there is a possibility that the current crisis could be unlike previous bear markets due to the sheer scope of losses, media coverage and regulatory scrutiny.
Still, past data shows that investors made significant gains by buying Bitcoin at oversold levels. The flagship cryptocurrency is considered to be oversold when the relative strength index (RSI), a popular momentum indicator, drops below 30.
As reported by U.Today, Bitcoin bull Mike Novogratz recently predicted that Bitcoin would be able to come back from this crisis. However, smaller projects with little utility are unlikely to weather this crisis, the crypto mogul said.
Novogratz's long-term forecast stands at $500,000 per Bitcoin. The billionaire is convinced that this target will potentially be achieved five years from now.
In the meantime, Wall Street's superstar stock picker Cathie Wood recently doubled down on her firm's overly optimistic call that the price of Bitcoin would be able to touch $1 million by the end of this decade.
Bitcoin would have to surge 5,949% from where it is right now to achieve that price target.