Top-10 cryptocurrency EOS attracts traders and investors from all over the world. The underlying blockchain technology makes it attractive for potential partners, too. But will EOS' technological superiority drive its growth through the roof? Check out EOS price predictions for 2019 and later.
What makes EOS unique?
One of the rare blockchains offering their own smart contract, the EOS platform serves for performing decentralized operations and creating blockchain apps. The EOS blockchain has shown enormous potential and continues attracting investors at a high rate.
Look at the statistics concerning EOS blockchain usage:
RT Tronfoundation "RT RatingDapp: #DappWeekly #EOS continues to top at the weekly active users. However, there was a slight decrement whereas #TRON and #ETH steadily grew their user base.

?EOS: 127,647 (-3.04%)
?TRON: 94,807 (+4.34%)
?ETH: 35,770 (+… pic.twitter.com/e0vL6PIZNH"

— TronMacau(SR) (@MacauTron) 5 марта 2019 г.
It's not surprising that many companies prefer EOS to other blockchains: the network executes about 50K TPS, which makes it much faster than its crypto counterparts.
Salient features of EOS include:
Max. supply of 1 bln EOS makes it a valuable asset – the limited nature of this coin attracts holders and helps to keep the cost under control.

Coins are obtained via investments only, no mining is required.

EOS is way faster than other existing blockchain platforms.
Thus, EOS promises to become a leader in the crypto sphere. Some believe it will overtake Ethereum thanks to higher TPS speed and lower transaction fees.
EOS price performance in 2017-2018
The history of the EOS price only proves that it's a viable currency. Initially, EOS was launched as an ICO that began in July 2017 with a starting EOS price of $1.03. During the first months, EOS didn't get as much attention as it was supposed to.
By November 2017, EOS surged all of a sudden. It continued gaining market capitalization with new ICO participants. By January 2018, one EOS traded at $18.16. As it usually happens to new cryptocurrencies, during 2018, the world witnessed downward spiral movement – EOS fell to $4 but recovered by $21 by April. All in all, the ICO brought EOS 4 bln of market cap.
Today, EOS is trading at $3.65 with the market cap of $3.3 bln. It still remains the fifth largest coin by the market cap. The recent bearish market didn't spare EOS' value, but it is set to recover despite everything.
EOS pride prediction 2019
How much will EOS cost by the end of 2019? It's hard to make any short-term statements – EOS has to break the resistance level before it starts growing again. Judging by technical analysis, EOS might reach $5 this march, if it manages to crawl to a $4.55 resistance zone. Until that happens, it will continue trading at around $3.5.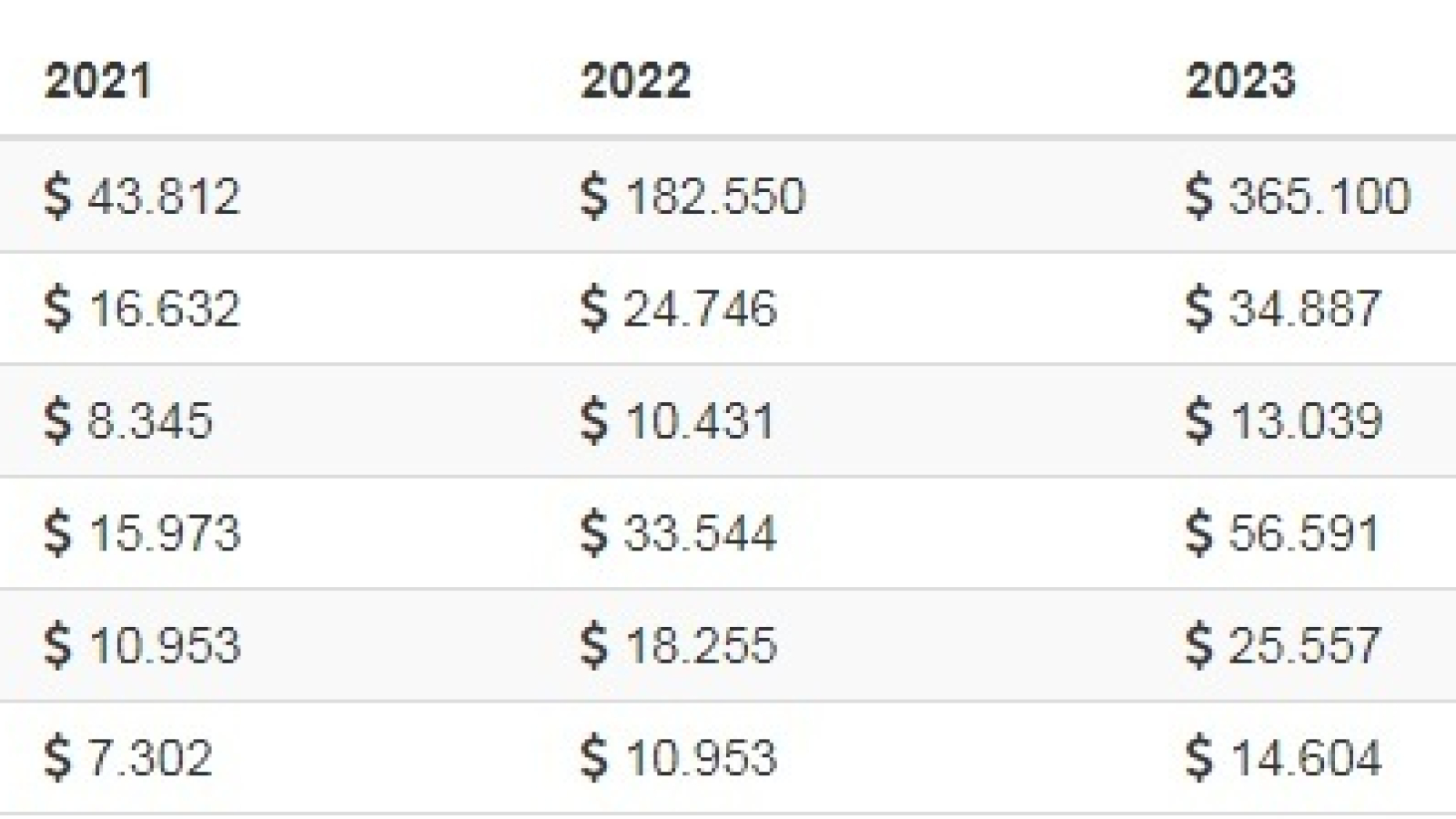 The market forecast is very positive. For example:
Coinfan predicts it will rise to $47 by December.

TradingBeasts provides more realistic predictions, claiming EOS will double its price to hit the $7 level by the end of this year.

OrdinaryRich (Steemit writer) has come up with a $20 EOS prediction.

CoinSwitch predicts that EOS will reach $15 at some point during 2019.

According to CryptoGround, EOS will be around $6.4389 in 2019.
Not all experts and websites are equally optimistic about EOS. Luckily, their forecasts aren't actualizing. For example, Gov Capital predicted that on March 9th, 2019 EOS' value would fall to $0. As we see, it's still thriving.
We can hope for EOS to double or triple its price as soon as it manages to break the current $3.5 level. That might happen in March but depends on a number of factors.
EOS development drivers in 2019
Aside from traders, it's the developer who influences cryptocurrency value to a large extent. What will happen to EOS during 2019? Unfortunately, developers haven't shared much information about it. There are no officially assigned releases or events, but the community still knows something from the words and announcements of Block.one representatives.
There'll be the 5th phase of Cluster Implementation. However, no specific dates are named yet.

Block.one is waiting for the leveraging of inter-blockchain communication that will activate scaling via sidechains, making operations faster and more efficient.

Asynchronous Byzantine fault tolerant will also improve operational timeframe.
Another interesting feature from Block.one is Resource Exchange that will allow for token leasing and will trigger voting. The new EOS infrastructure will have 4% inflation, however, no one guarantees that updates will take place in 2019.
EOS price prediction 2020
Suppose EOS develops well and breaks $5 during 2019. What should happen next? The EOS price 2020 promises to be not much higher than today: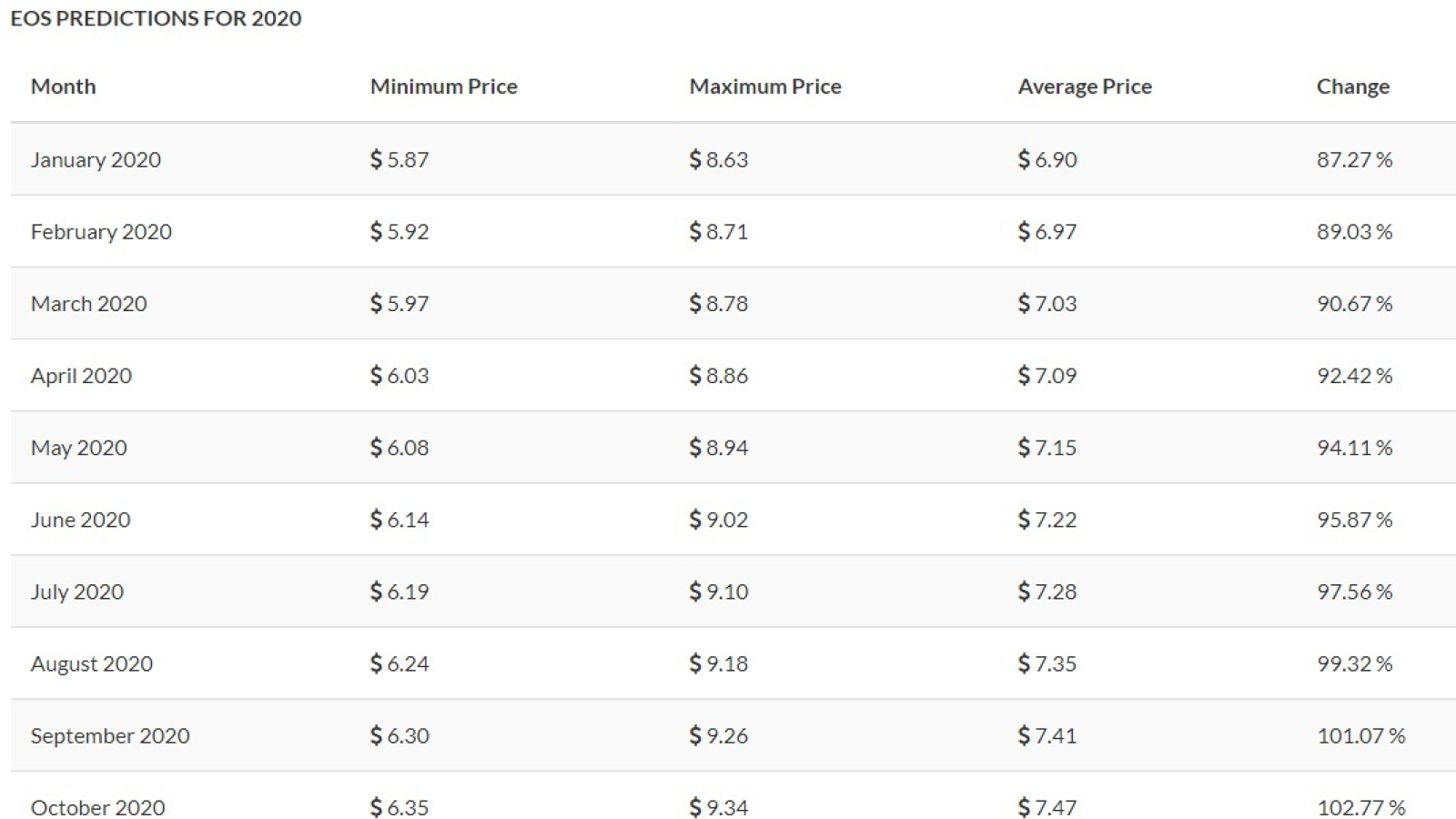 Today, EOS is viewed as the major rival of Ethereum. EOS technology is superb, but Ethereum has been around for a longer time span and proved its reliability. Yet, if EOS continues evolving at an optimal pace, the best scenario for it is to hit somewhere within the $45-$70 range. According to the Coinfan website, during 2020 EOS price might grow from $40 to $168 – a considerable change!
All in all, EOS is expected to develop slowly but steadily – this blockchain has to rely on its own powers.
EOS price prediction 2025
Surely, making such a long-term forecast would be speculation. We don't even know what will happen to EOS in the nearest year. If EOS continues fulfilling its potential and gaining support from investors, it might easily overcome an all-time high and trade at around $500 per unit.
Investment in EOS: For and against
Here are a few things for potential traders to consider:
Why invest in EOS

Why NOT invest in EOS

This is the 5th cryptocurrency by market cap with a very promising, technically advanced blockchain.

EOS boasts great liquidity and high daily trade volume.

EOS supply is limited, and it's protected against inflation. This is a wise long-term investment.

EOS has been around for 1.5 years only, and it's still to prove viability.

EOS is currently going through a downtrend.

EOS price graphical charts do not provide much useful information – this currency is a hard nut for analysts.
No matter what, EOS stays one of the most promising blockchains on the scene. It is set to disrupt the modern approach to creation of dApps and has all chances to stay ahead of Ethereum and Tron. In the nearest years, we will see whether EOS can stand the test of time.
Disclaimer: The opinion expressed here is not investment advice – it is provided for informational purposes only. It does not necessarily reflect the opinion of U.Today. Every investment and all trading involves risk, so you should always perform your own research prior to making decisions. We do not recommend investing money you cannot afford to lose.