On Wednesday, Nov. 7, the financial commission of France's lower house of parliament backed plans to lower taxes on Bitcoin sales to match the rest of the country's capital gains taxes. The current Bitcoin tax is 36.2% and once the amendment becomes law, the new rate will become 30%. This is definitely beneficial to Bitcoin in the long run, but we don't expect to see huge moves right away.
Charts at a Glance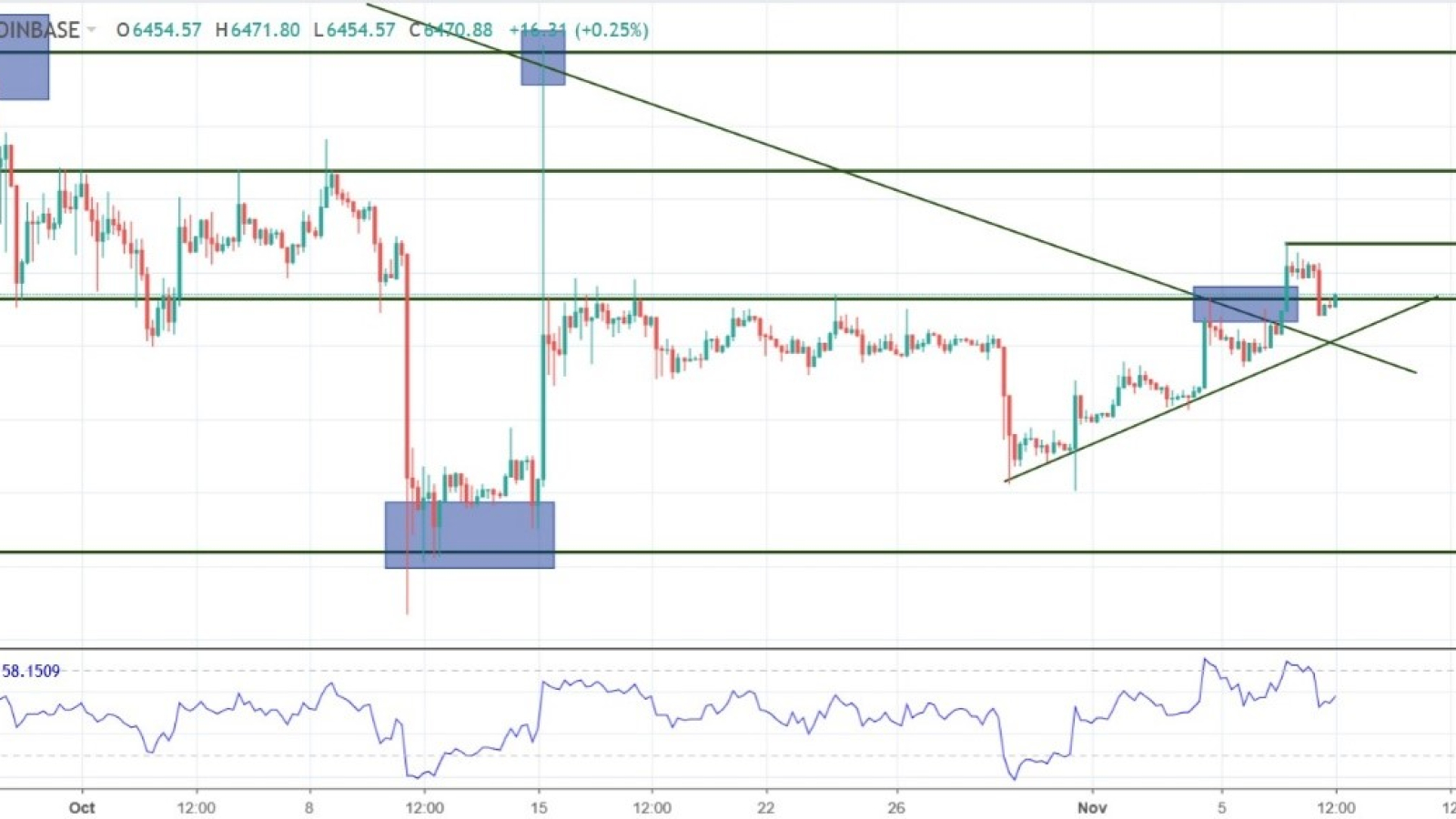 BTC/USD is trading at 6475 at the time of writing, with a 2.00% gain for the last 7 days and slightly negative for the last 24 hours. After reaching a high at 6540, the price retraced into the recently broken level (6465) and seems poised for a new climb.
The pair is showing higher highs and higher lows, so we can consider this a mini-uptrend, albeit from a longer-term perspective, BTC is ranging without a clear direction. As long as the bullish trend line seen on the chart remains intact, our bias is bullish, anticipating a move above the previous high at 6540.
Support zone: 6465 followed by the bullish trend line seen on chart
Resistance zone: previous high at 6540
Most likely scenario: bounce from the current level, through 6540
Alternate scenario: move lower into the bullish trend line