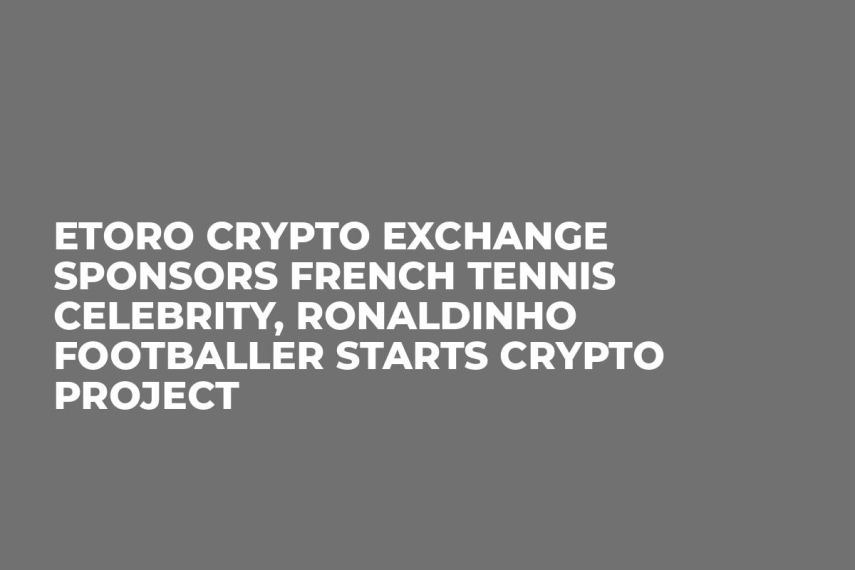 Cover image via U.Today
Gaël Monfils, 31, from France is known for his ability to keep public attention on court. The British media describes him as the most interesting man in tennis. He began trading in eToro last year– his brother-in-law had told him about this exchange.
Now eToro is Monfils' sponsor and they together have shot an advertising video for both the man and investing.
The celebrity trading
Monfils mentioned in a recent interview that he has made some good profits a while ago when selling his crypto on eToro. According to the man himself, he trades ETH, LTC, XRP and BTC. Monfils has sold some of his coins but left one part as a long-term investment.
Besides, he finds cryptos fascinating and futuristic.
Sportsmen turning to Blockchain
The French tennis player is not the only sportsman who is been flirting with virtual coins recently.
The famous Brazilian footballer Ronaldo de Assis Moreira, well-known as Ronaldinho, is also planning to create a cryptocurrency project. He intends to set up a football academy, to host league matches around globally and also create a betting platform. Also he plans to develop digital VR stadiums, which will make up a Blockchain database for making up new teams.
Within the coming three years these stadiums will be set up in over 300 places globally, in locations, like Africa, Asia and the Middle East.
This project is named Ronaldinho Soccer Coin and it will involve the NEO Blockchain.