While one of the strongest corrections on the cryptocurrency market is taking place, whales have decided to increase their holdings and specifically accumulate some Shiba Inu tokens as this wallet purchases half a trillion tokens.
A large purchase to save the rally
The timing of this unexpected purchase could not have been better as Shiba Inu was going through a recovery rally over the weekend that then stopped as financial markets opened on Monday.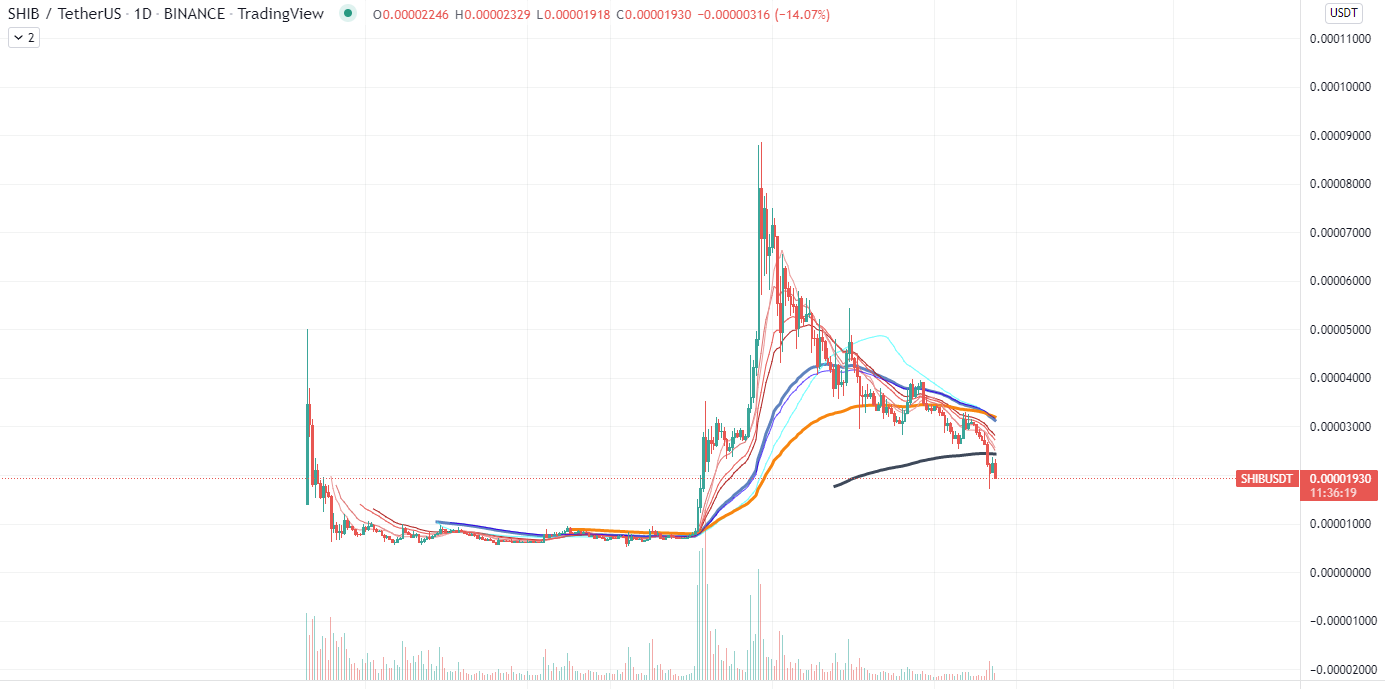 The whale's purchase could have been aimed at both buying the market dip and supporting the recovery rally on the market. But according to the chart on Trading View, the large purchase was unable to "save" SHIB from following the major trend of the market.
While growing by almost 16% on the weekend, Shiba Inu then swiftly retraced below $0.00002, reaching a value the market has not seen since the beginning of October 2021.
Shiba fails to regain first place
While the memetoken was previously "trying" to regain first place as the biggest holding on whale-tier Ethereum wallets, FTT token took first place with $1.3 billion worth of tokens held by whales.
After the most recent drop of the market, the value of Shiba Inu holdings dropped significantly and is now valued at $1.1 billion, which is the lowest point since the 1000% run in October when whales were holding approximately $1.2 billion worth of tokens.
At press time, Shiba Inu is trading at $0.000019 and losing approximately 16% of its value in the last 24 hours.