Bulls might need more time to come back to the game, according to the CoinMarketCap ranking.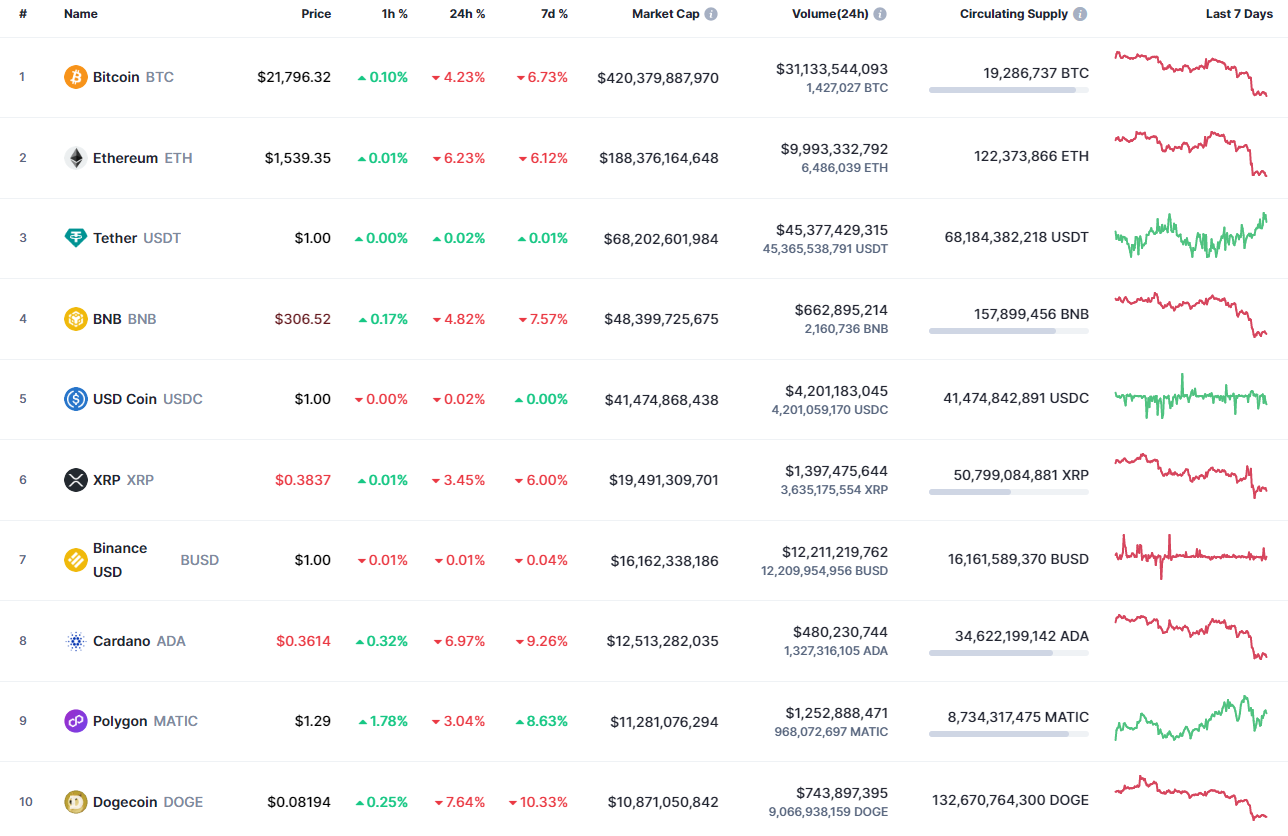 DOGE/USD
DOGE is the biggest loser today, falling by 7.64%.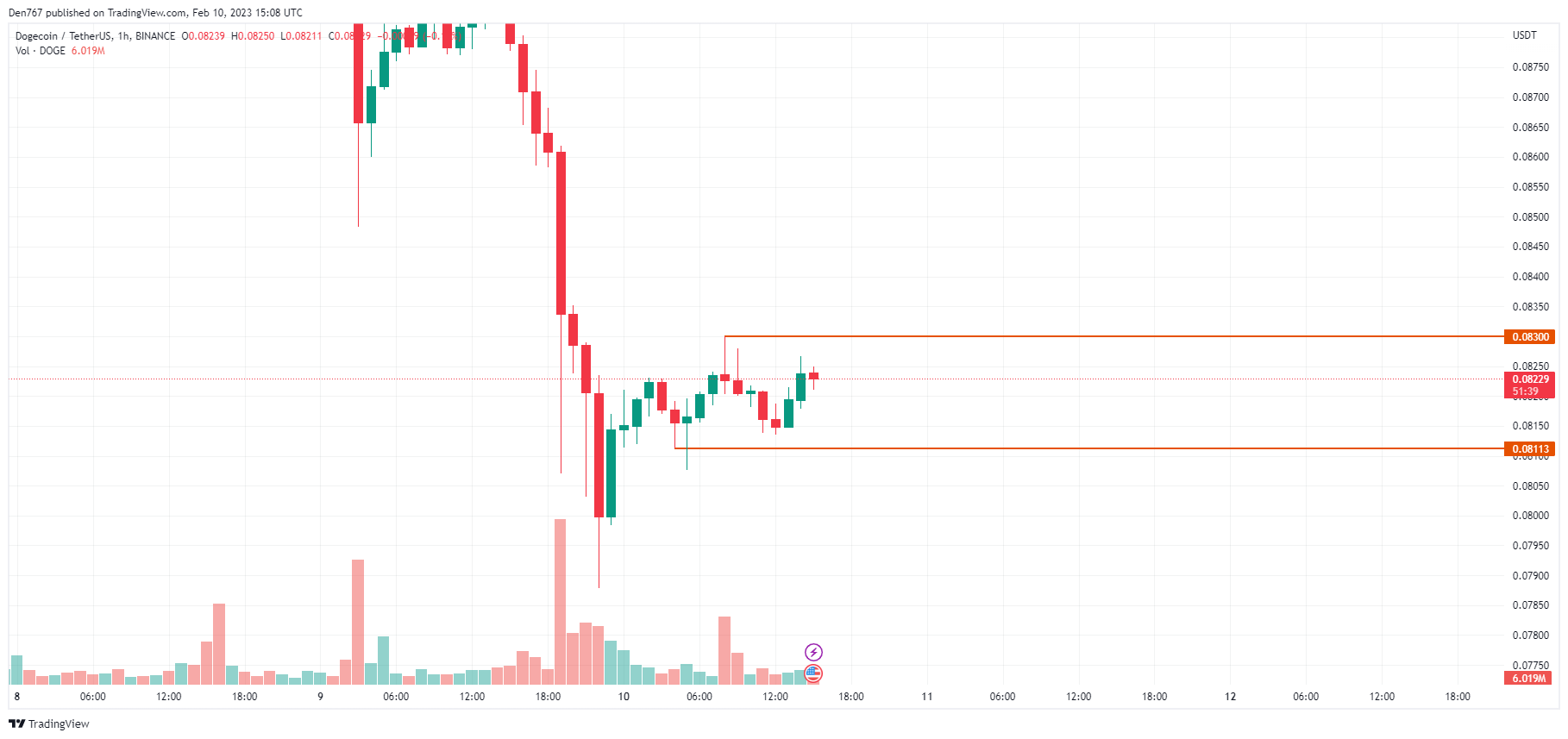 DOGE is trading sideways on the local time frame, accumulating power for a further move against the low volume. The rate has made a false breakout of the support at $0.08113.
If the candle fixes near the $0.0833 mark, traders may expect an impulse to the $0.084 zone tomorrow.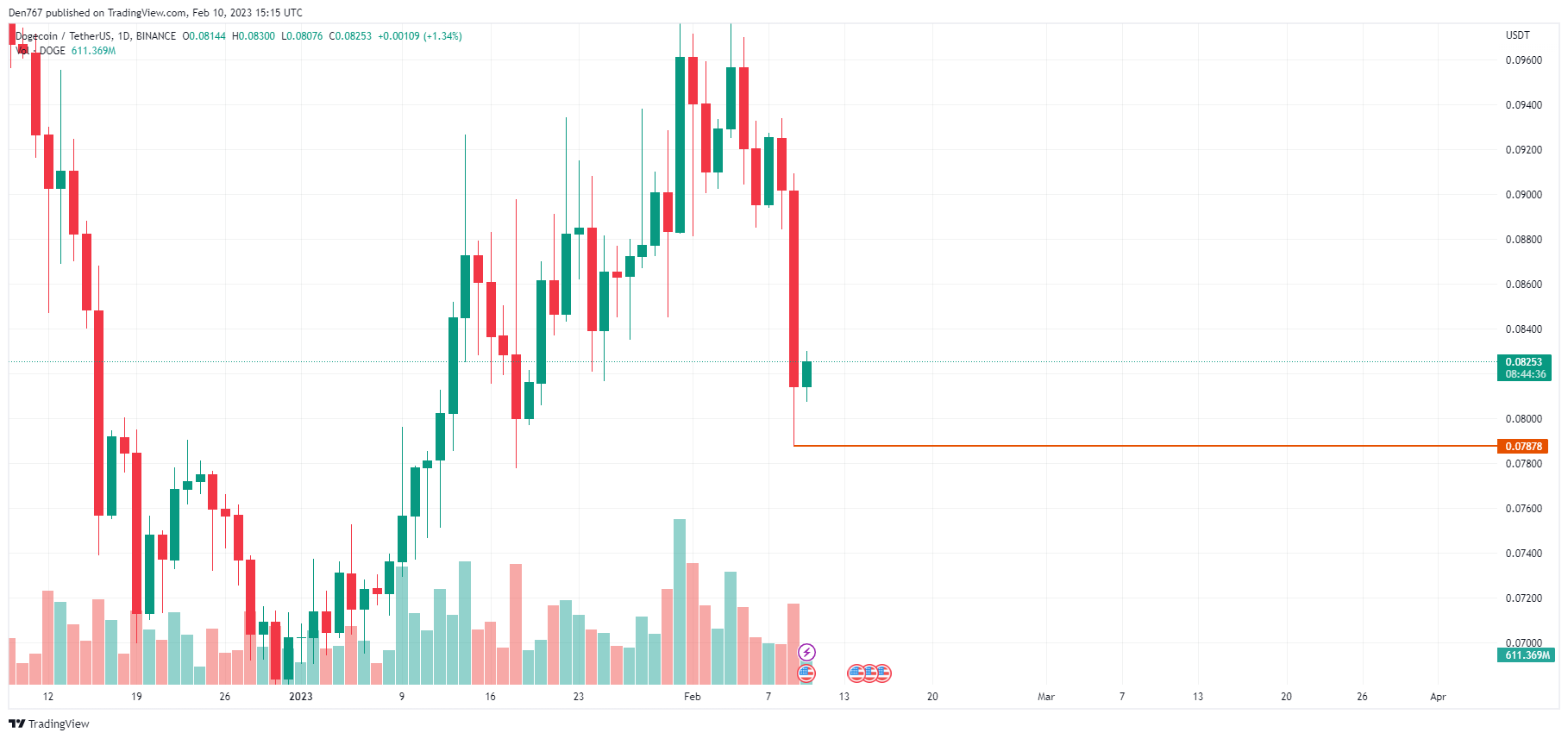 On the daily chart, there is a chance to see a bounce back as bears seem unlikely to drop the rate below yesterday's low at $0.07878. Likewise, a consolidation between $0.082 and $0.084 is the more likely scenario until the end of the week.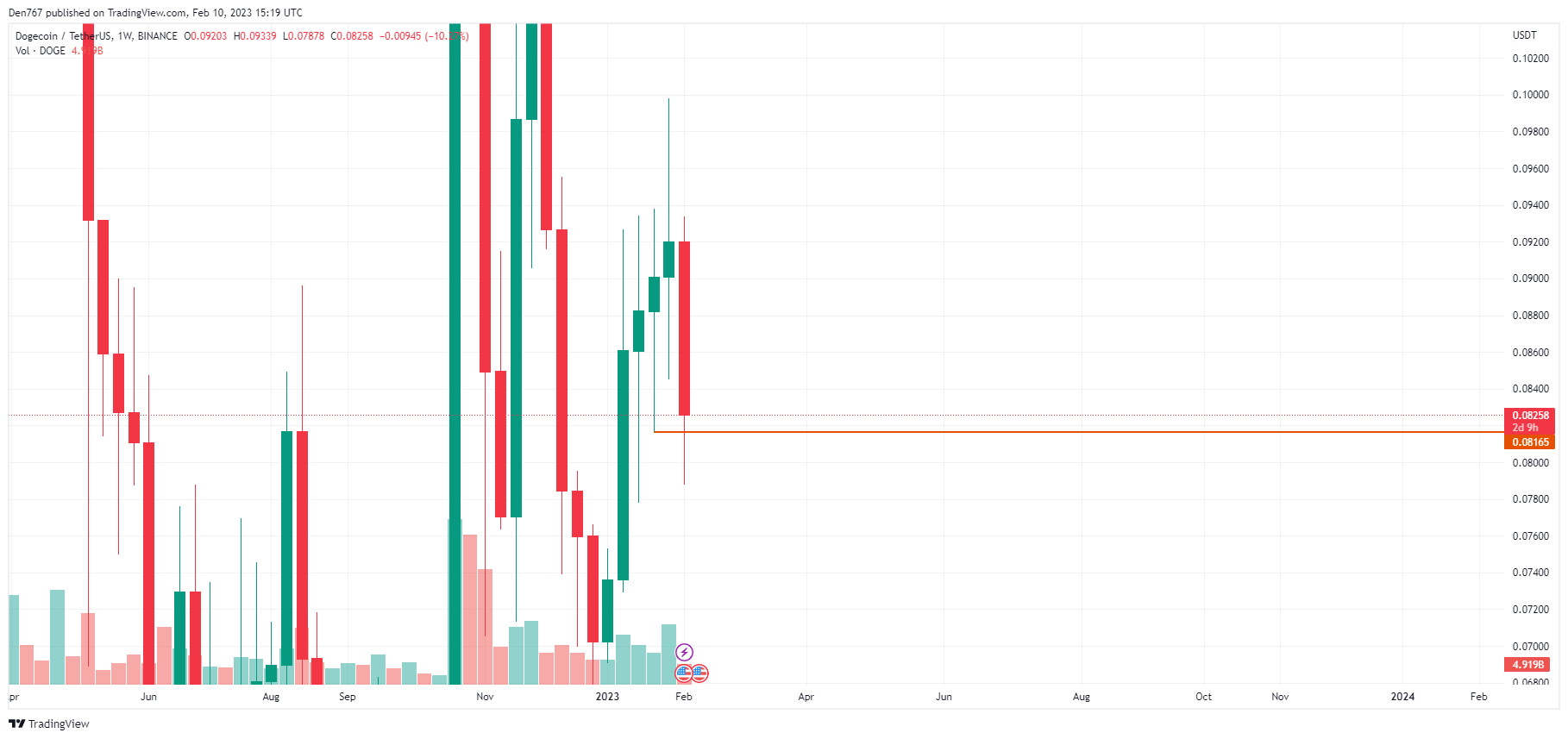 From the midterm point of view, the situation is not so bearish as the rate of DOGE has made a false breakout of the support level at $0.08165. If buyers can hold the rate above that mark until the bar closure, the bounce back may continue to the $0.086 area the next week.
DOGE is trading at $0.08246 at press time.