The market is trading sideways at the beginning of the weekend, according to CoinMarketCap's ranking.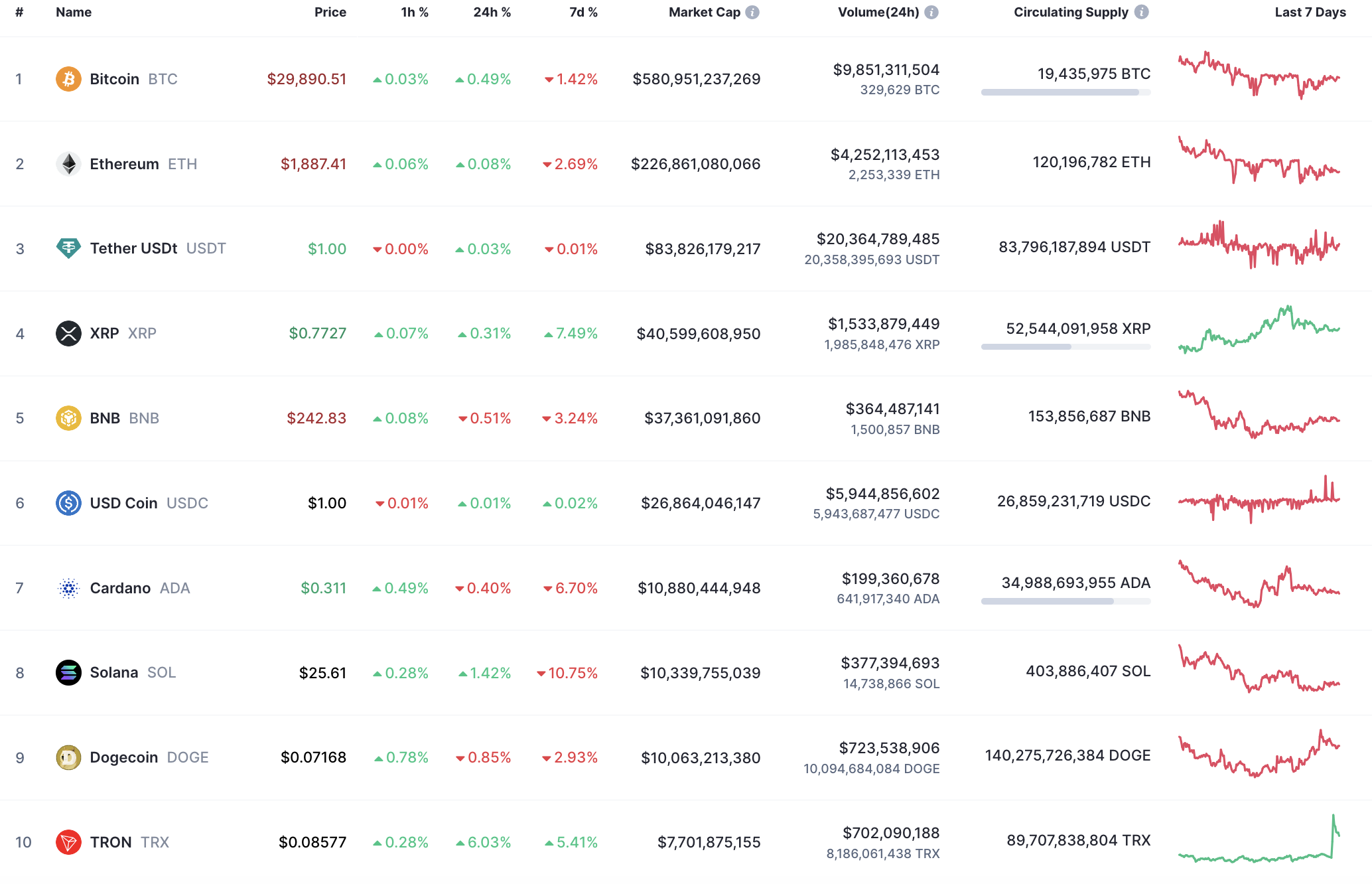 Top coins by CoinMarketCap
DOGE/USD
The rate of DOGE has fallen by 0.85% over the last 24 hours.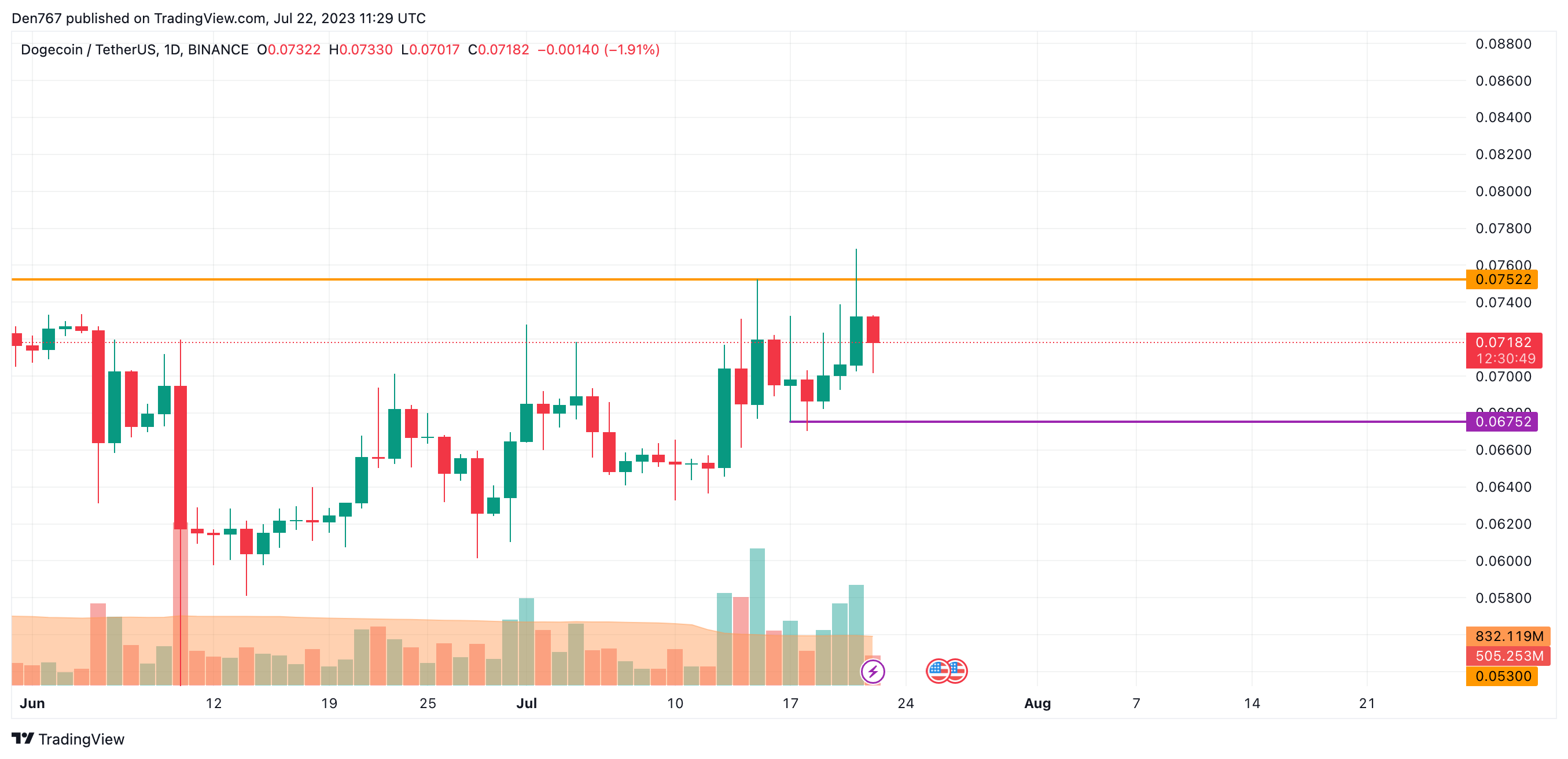 Image by TradingView
On the daily chart, the price of DOGE has made a false breakout of yesterday's low at $0.07026. However, the rate of the meme coin is not ready to rise yet as it is located far from the resistance.
In this case, ongoing consolidation in the area of $0.071-$0.074 is the more likely scenario for next week.
DOGE is trading at $0.07177 at press time.
SHIB/USD
Unlike DOGE, the rate of SHIB has risen by 0.57%.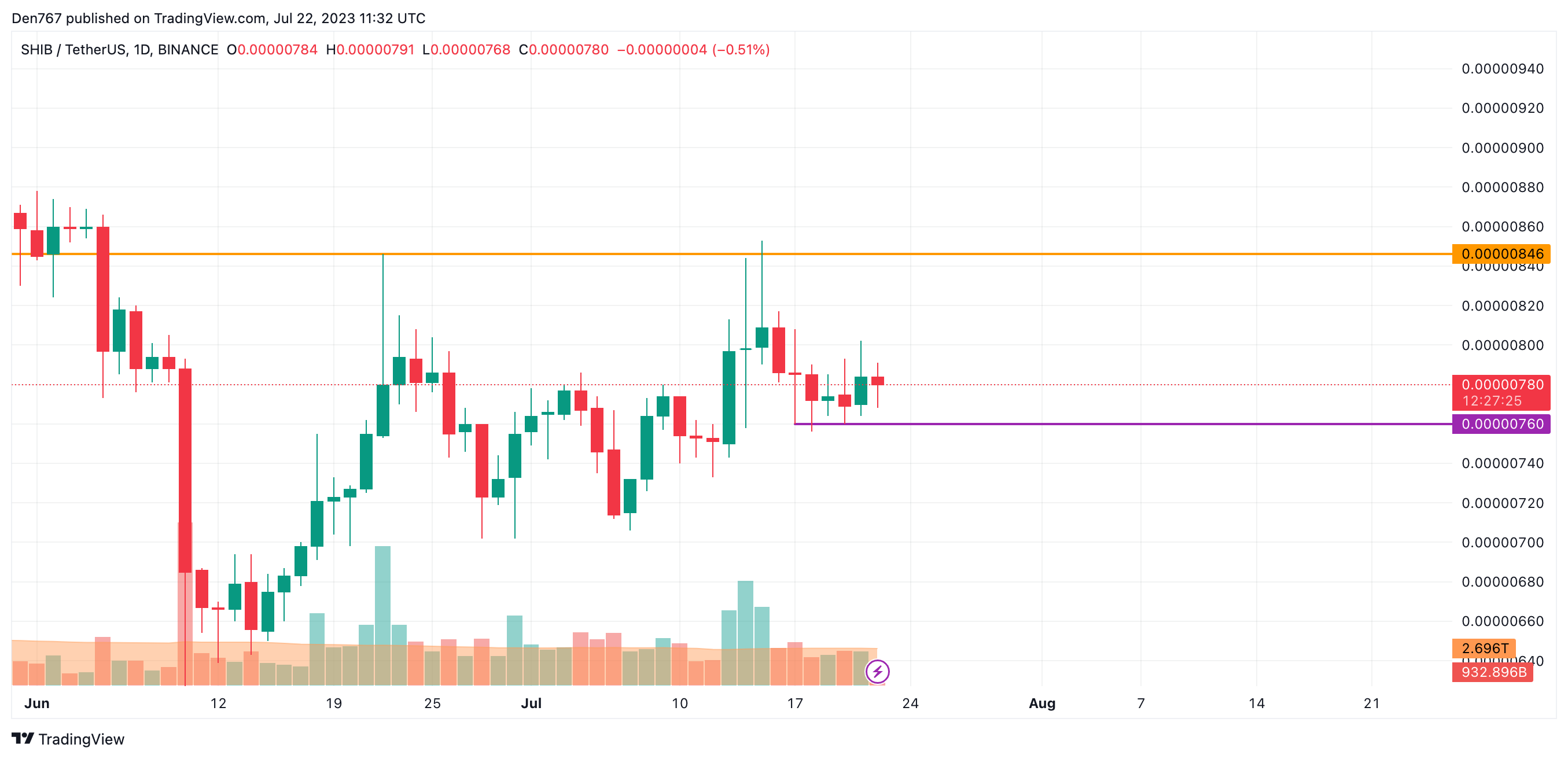 Image by TradingView
Despite today's slight rise, the rate of SHIB is not ready for a sharp move yet as it has not accumulated enough energy. Traders can only start thinking about a possible rise if the price fixes above the $0.000008 zone.
SHIB is trading at $0.00000783 at press time.