Tuesday morning, crypto exchange Cryptopia announced via Twitter that on Monday, Jan.14, it "suffered a security breach which resulted in significant losses". This is the first hack of 2019, but it will probably not be the last, considering that in 2018 several exchanges were attacked and the evildoers don't seem to be slowing down.
Cryptopia also announced that once the attack was identified, the exchange was placed in maintenance mode and the appropriate Government Agencies were notified, including the New Zealand Police and High Tech Crimes Unit. All trading on Cryptopia is currently suspended, but their trading volumes are relatively low, so the impact on the market is relatively insignificant and Bitcoin doesn't seem affected at all.
Chart Analysis – BTC/USD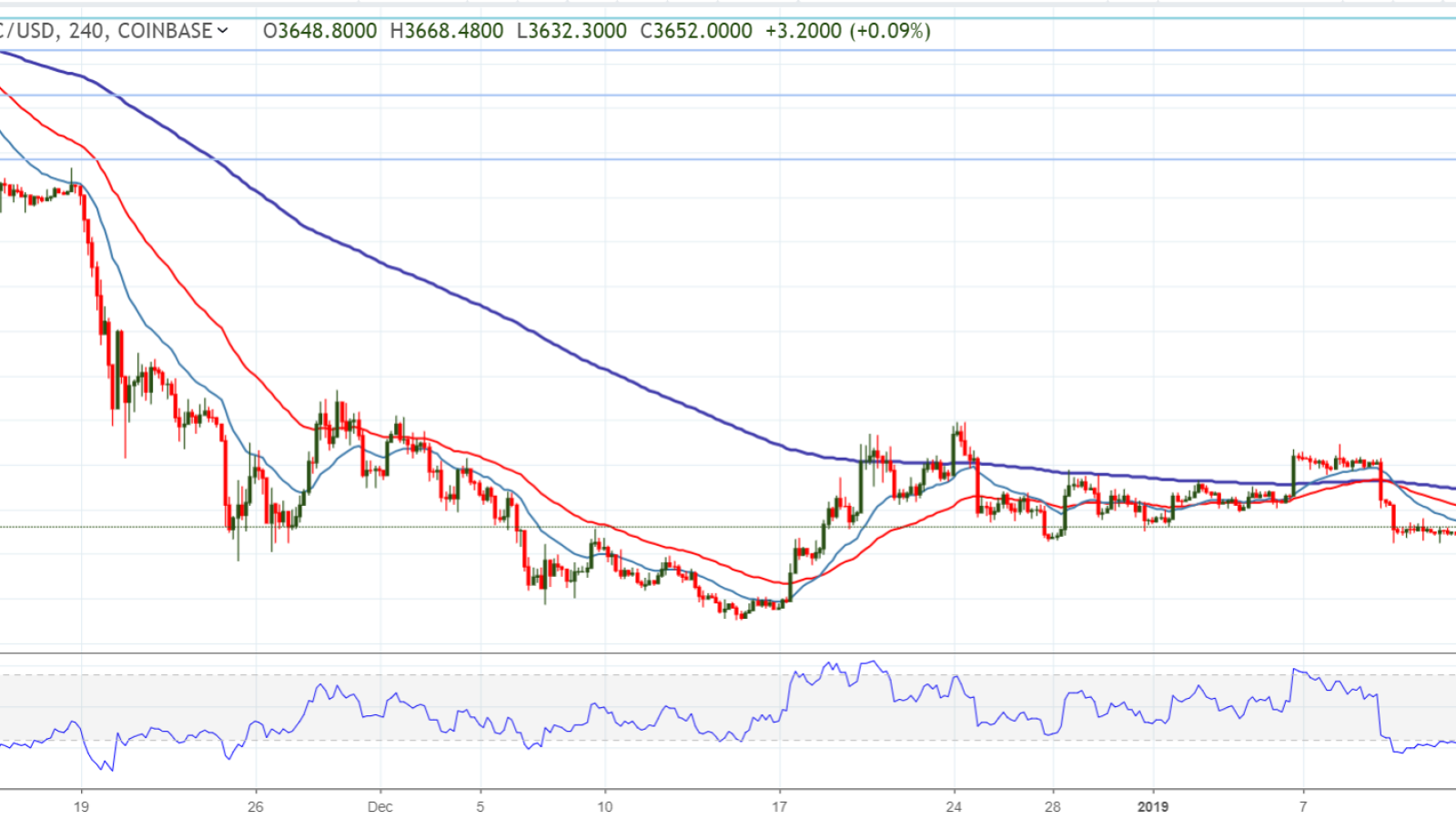 Bitcoin is down almost 9% over the last 7 days, but the last 24 hours have shown a 2.52% bounce up, with BTC/USD currently trading at 3,677 according to CoinMarketCap's aggregate data.
Currently, the pair has found support at 3,500, which is both a psychological level and a technical one. We also have a bullish trend line, which can offer support in the future; however, the short to medium term outlook is bearish, at least as long as the price is trading below the bearish trend line seen on the chart and below the 200-period Exponential Moving Average on the 4-hour chart.
Support zone: 3500 (different exchanges may have different prices but charts look almost identical)
Resistance zone: 200 EMA (4-hour charts) and the bearish trend line
Most likely scenario: potential break of support – the market is choppy with a bearish bias
Alternate scenario: irregular volatility (sharp moves followed by flat price action); no clear breakout