Сoinsbee, a new-gen cryptocurrency ecosystem, has released an array of instruments designed to allow Web3 enthusiasts to pay for leading digital services with Bitcoin (BTC) and dozens of mainstream altcoins.
Сoinsbee allows you to pay for Steam, Netflix, Amazon and more
Launched in late 2019, Coinsbee is a regulated crypto payment service. With its instruments, everyone can purchase gift cards, deposit money to their Steam account and even order pizza using cryptocurrencies.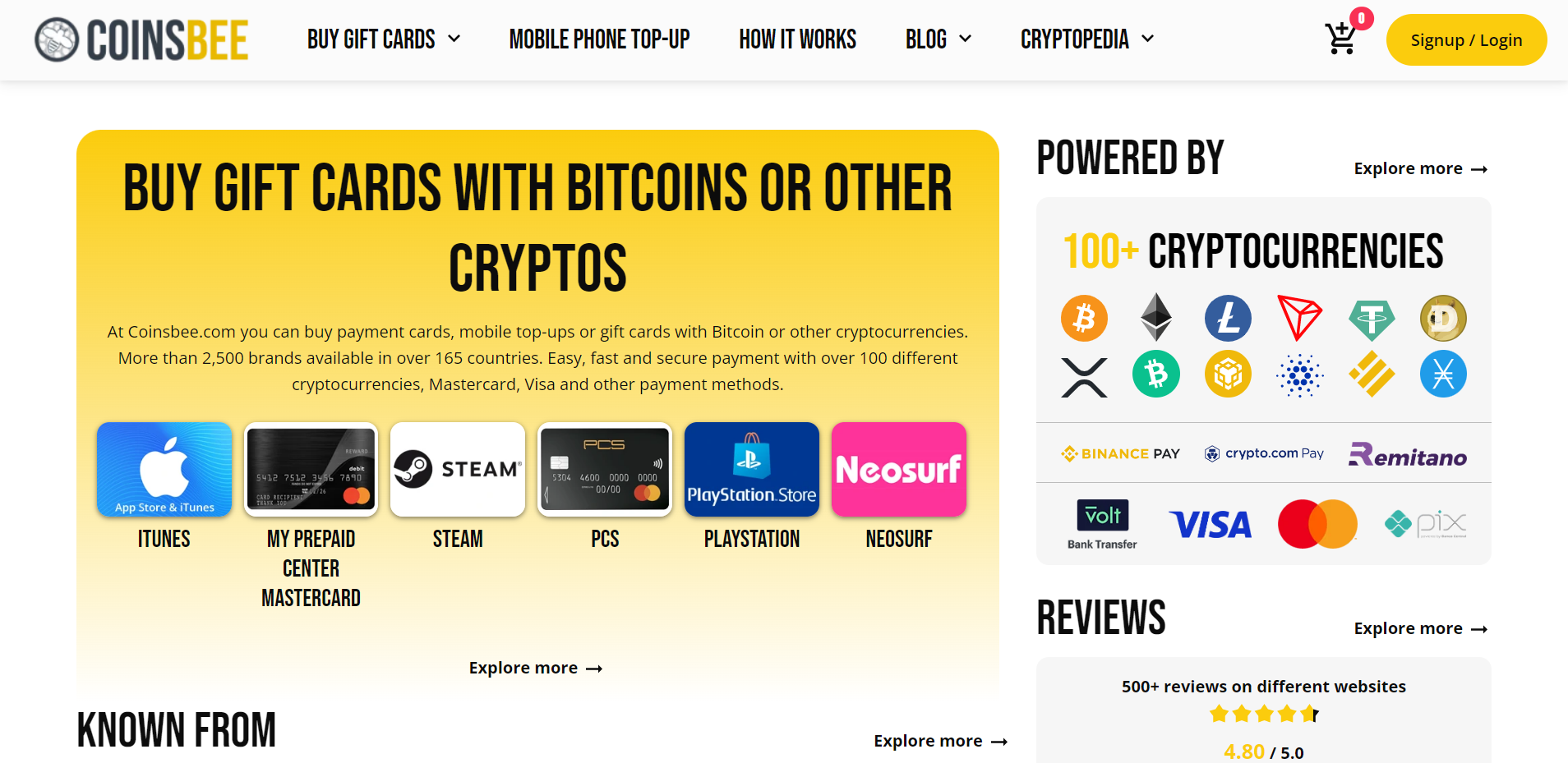 First, with Coinsbee, Internet users can get prepaid vouchers from the largest gaming and content marketplaces, including the likes of Amazon, Steam, iTunes and Netflix. Besides that, crypto holders can buy gift cards of global technical and furniture retailers like MediaMarkt, IKEA, sport equipment heavyweights Decathlon, Reebok, Adidas, Nike and so on.
With vouchers by Coinsbee, Bitcoin (BTC) and altcoin holders can even order pizza at Domino's and Deliveroo.
To buy with crypto via vouchers, Coinsbee users just need to choose the category (from "games" to "food and restaurants") and cryptocurrency to buy with. Bitcoin (BTC), Ethereum (ETH), U.S. Dollar Tether (USDT) and XRP are accepted along with 100+ other cryptocurrencies.
Seamless integration with top-tier crypto-focused payment processors
Once a payment is authorized by a user, they just need to input their email address and wait for the voucher they ordered. To speed up Bitcoin (BTC) processing, Coinsbee integrated its leading L2 solution Lightning Network (LN).
Besides vouchers, Coinsbee instruments can be used for mobile top-ups for SIM cards of leading EU and U.S. providers as well as other telecom heavyweights across the globe.
To make its services suitable and comfortable for a wide audience, Coinsbee added support for fiat payments from various leading card systems.
Last but not least, Coinsbee integrated leading crypto-centric digital payment operators. In particular, Coinsbee supports Binance Pay and Crypto.com Pay modules developed by Tier 1 exchanges Binance (BNB) and Crypto.com (CRO). Also, payments through the Remitano operator are accepted on Coinsbee from different regions of the world.