As part of their "12 Days of Coinbase" project, which involves making a new announcement every day between Dec. 10 and Dec. 21, Coinbase just announced they plan to expand to 6 SEPA countries: Andorra, Guernsey, Gibraltar, Lithuania, Iceland and Isle of Man.
The announcement came on Dec. 20, which leaves only one more day until the end of their project. Some have speculated that the last announcement will be the listing of Ripple (XRP), a fact which would probably give a big boost to XRP's price because, in the past, even rumours about such a listing were received with a bump in price.
Chart Analysis – XRP/USD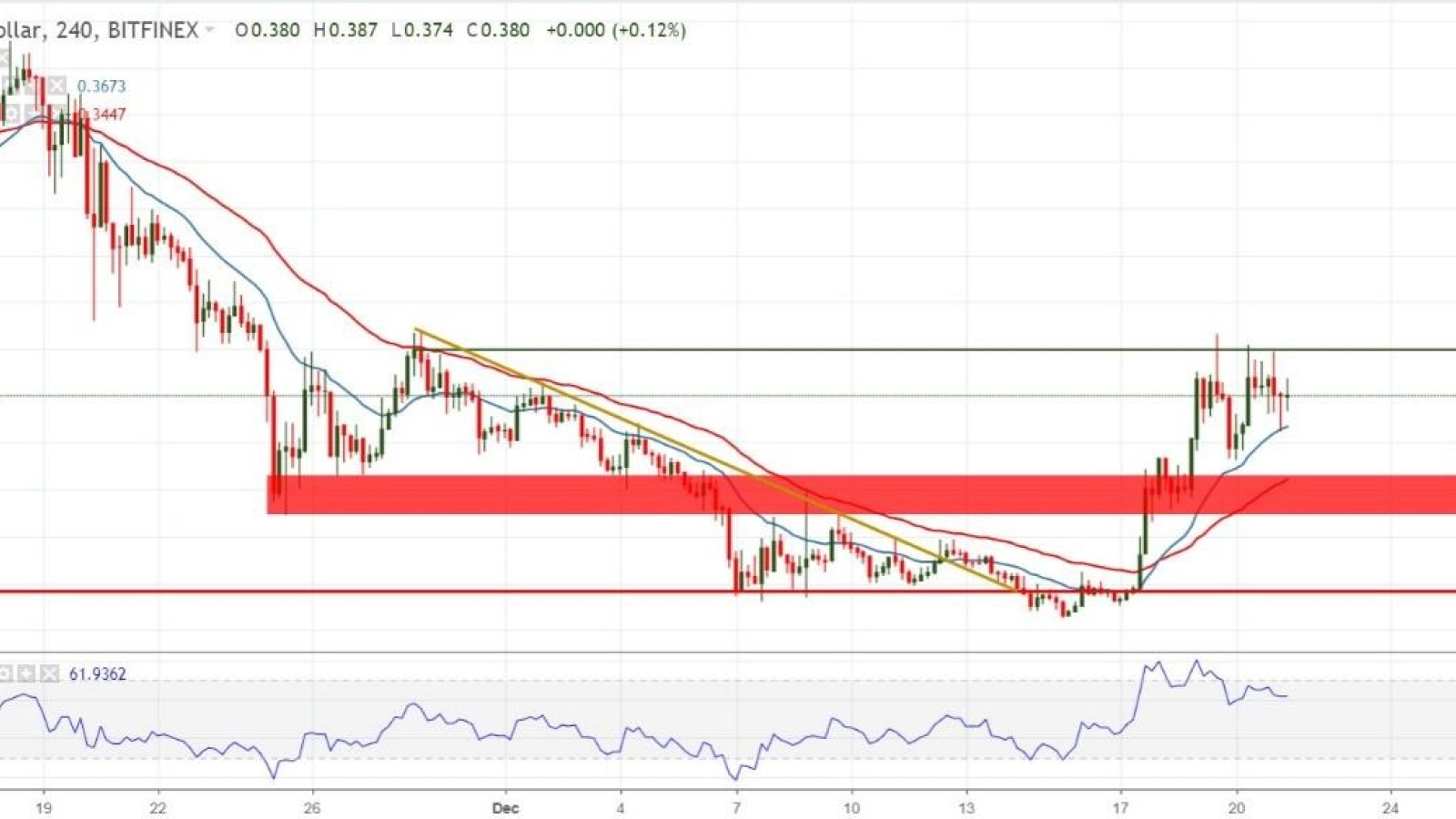 After attempting several times to break the major hurdle at 0.40, XRP/USD seems to take a sideways path, with long wick candles and no advances for the last 24 hours (-3.16% change). However, the pair has gained more than 25% over the last 7 days, so a retracement is normal and even healthy after a long climb.
Currently trading at 0.38 against the US Dollar, XRP is likely to move above 0.40, especially if it can maintain above 0.33 – 0.35 support zone. Support will also be provided by the 20 and 50 periods Exponential Moving Averages and although for now buying pressure has diminished, the outlook remains bullish.
Support zone: 0.33 – 0.35 as well as the 2 EMAs
Resistance zone: 0.40 – 0.41
Most likely scenario: break of 0.40 (this doesn't exclude a longer period of sideways, choppy movement)
Alternate scenario: break below 0.33 – 0.35