Leading U.S. exchange Coinbase has recently added a service that allows users from 35 countries to "convert" (trade) the listed cryptocurrencies against each other. Currently, Coinbase's basket of digital assets is relatively thin, but they plan to add more in the recent future or at least that's what they have stated.
Also, U.S. customers now have the possibility to withdraw fiat currencies directly into their PayPal account. Coinbase representatives revealed plans to expand this feature to other regions, but the timeline is not yet set.
Chart Analysis – LTC/USD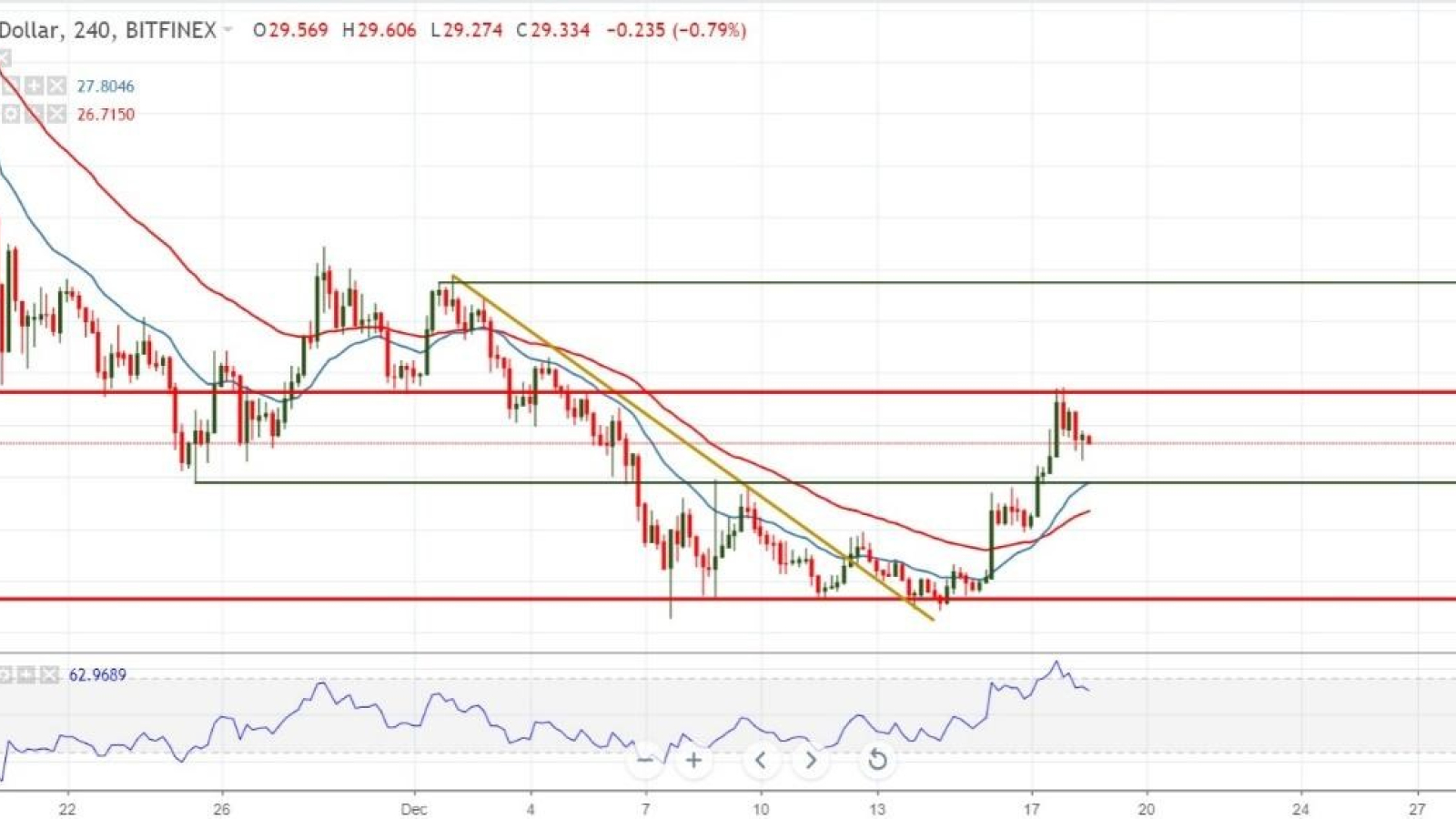 Litecoin has been one of the best performing coins, posting gains of almost 20% for the last 7 days, with most of those gains taking place over the last 2 days. Currently, Litecoin is trading just shy of 30 US dollars and seems to be retracing lower after the strong climb that started near $23.
The 2 EMAs have crossed bullish and are pointing upwards, which is surely a bullish signal, but now the RSI is moving lower after becoming overbought, which means that a bearish correction has already started. The target for this move lower is 27.80 (zone, not exact level), where upside movement may resume.
Support zone: 27.80 and the 2 EMAs
Resistance zone: 31.30
Most likely scenario: the correction finds support around 27.80 – 27.00 and upside movement resumes
Alternate scenario: low volatility break of support followed by choppy movement