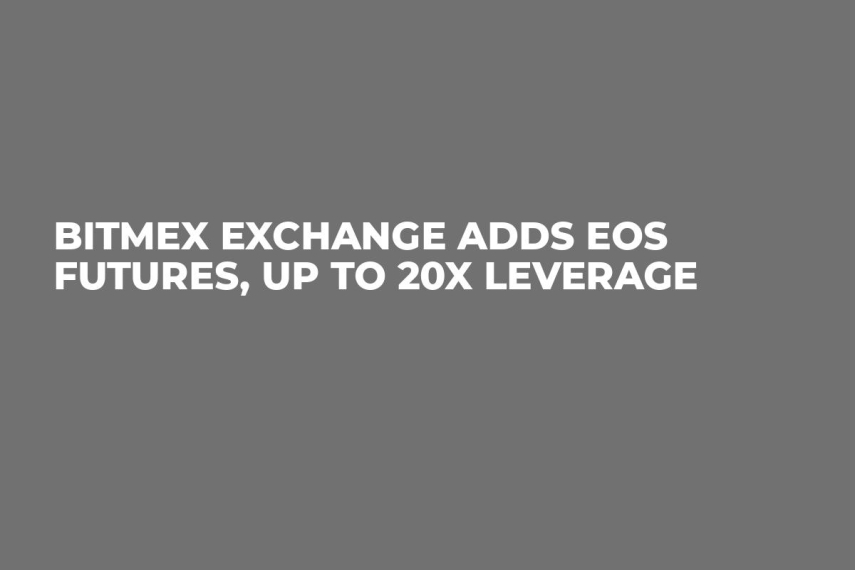 Cover image via U.Today
Now traders can bet on the rise or fall of EOS, using leverage of up to 20 times. The futures contracts' expiry date is June 29 focusing on EOS/BTC.
This week the EOS mainnet was supposed to activate. However, it has been postponed. Two potential Block Producers of EOS are working on two different versions of the network and have not yet decided on which version to launch. The EOS community is to vote and choose the validator for the new Blockchain of the platform.
More bugs found a reward paid
Recently EOS has been a popular discussion topic. People kept arguing how reliable the mainnet will be and whether it will be launched or postponed again.
Also, on Tuesday, June 5, an ethical hacker from the Netherlands reported 12 critical vulnerabilities on the mainnet code and was rewarded with $120,000 in one day.
Bitmex upgraded
When announcing the listing of EOS futures, the Bitmex team mentioned that the exchange had implemented several major improvements recently. That includes the upgrading of the trading engine, raising the overall capacity of the platform and cutting the System Overload responses.