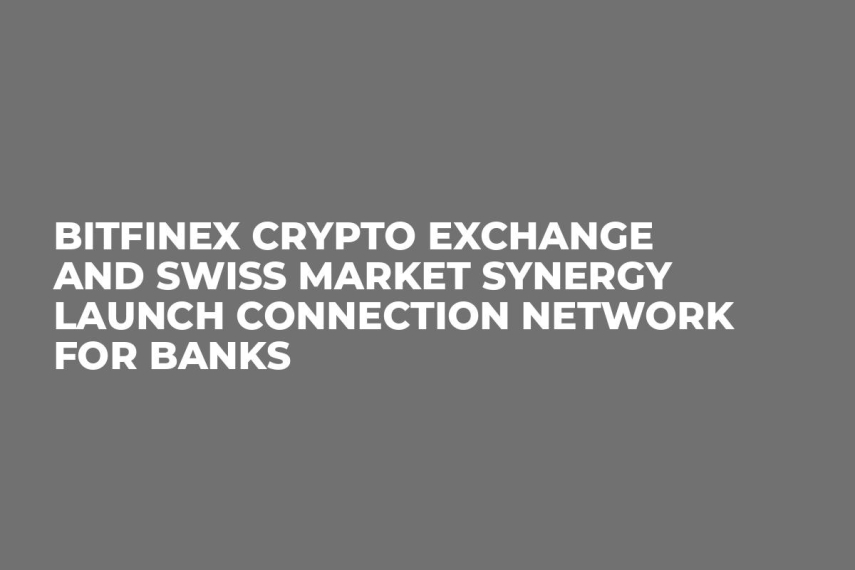 Cover image via U.Today
Bitfinex, one of the biggest digital exchanges, announced the launch of a new crypto connection service aimed at corporate traders and investors. The exchange is doing it in a partnership with a Swiss provider Market Synergy.
The trading company intends to make a faster and safer crypto connection network as an addition to its FIX gateway. The goal is to meet the growing demand in it for corporate investors.
The Swiss partner
As part of the agreement, Market Synergy has built a network for FIX virtual asset gateway. It provides outsourced connection and hosts services and also FIX feed and the Internet service provider link.
Apart from that, the Swiss company provides colocation services to the big financial institutions working with the trading platform.
The CEO of Market Synergy says the company's team has closely worked with Bitfinex and estimated their needs and requirements and create all the necessary conditions for working with professional traders.
FIX gateway
FIX stands for Financial Information eXchange and it is a protocol for standard electronic communication for the crypto industry. It facilitates data between financial institutions by taking less time for trading.