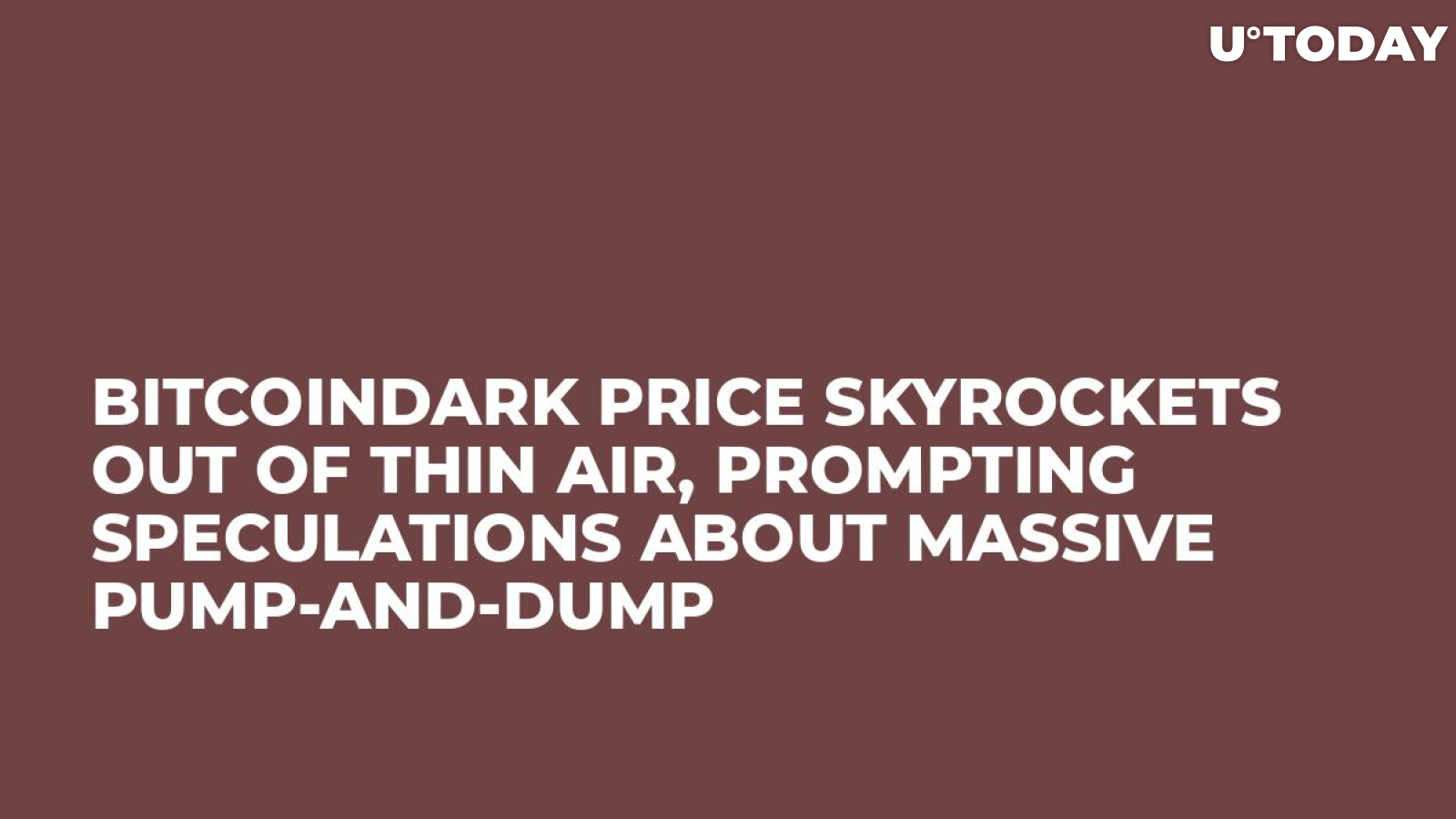 Cover image via U.Today
BitcoinDark (BTCD), a token behind an abandoned project that doesn't even have its official website anymore, has recently witnessed a gargantuan spike in price, increasing its value by 300 percent in merely 24 hours. The coin peaked at $102.95.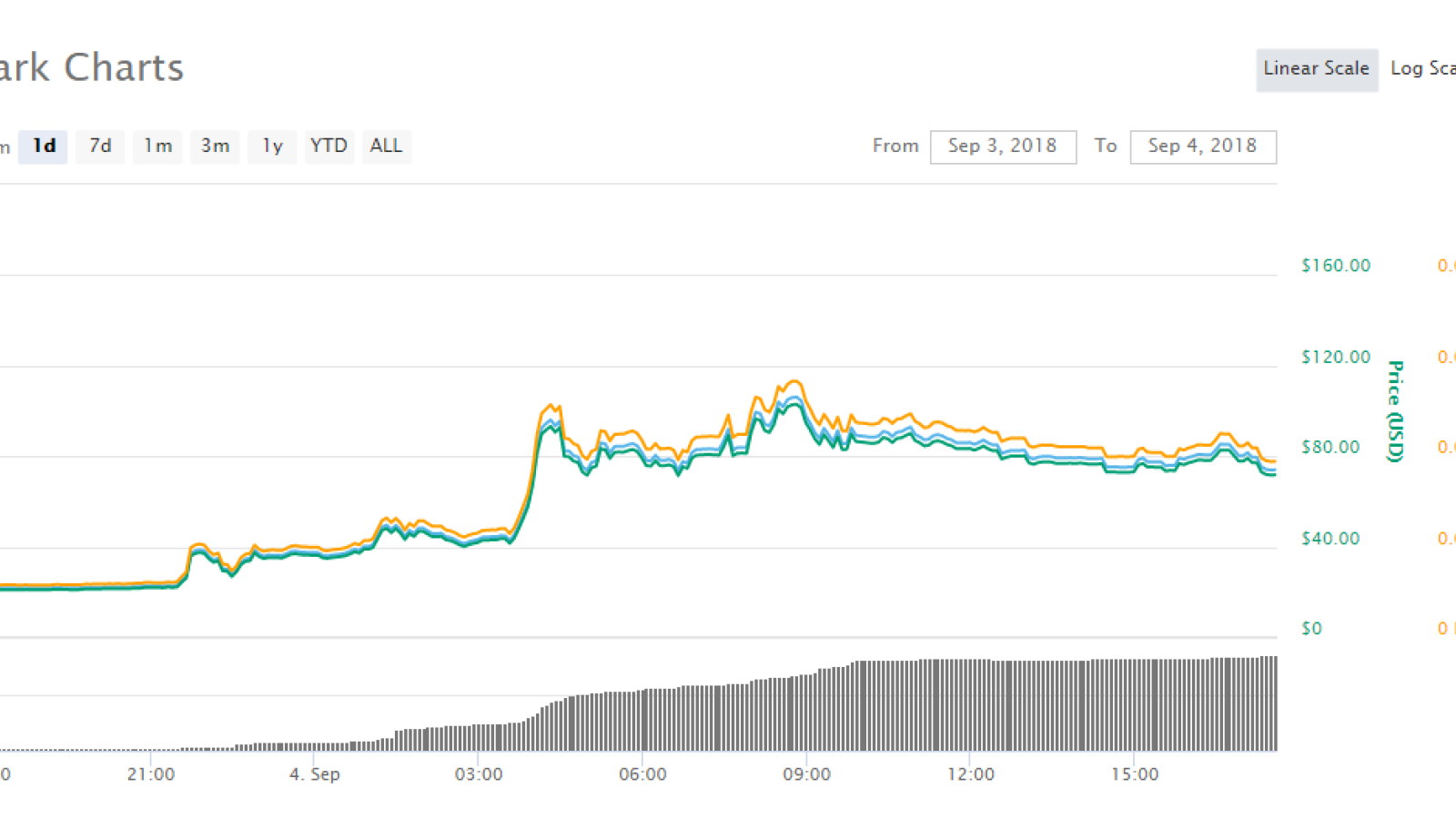 BTCD was marketed as a major Bitcoin rival back in 2014, but the team of its original developers doesn't seem to have any intentions to bring it back.

The majority of Twitter users think that this is just a textbook example of an ordinary pump-and-dump scheme– 'pumpers' are buying the coin in droves in order to lure in gullible investors.
So a massive pump in $BTCD is going on but the thing is they swapped to $KMD and bitcoindark is dead no working wallet or blockchain but still listed @Poloniex Thy must be dumping their bags and somebody is going to get burned!
What i ask is where is the $SEC? pic.twitter.com/Z94ibxqXNr

— Thecoin (@blbtheman) September 4, 2018