Bitcoin SV made news recently when it overtook the tenth spot in terms of cryptocurrency market cap. The token network is now worth about $1.35 billion and is likely to increase is worth in the coming months. Bitcoin SV, Bitcoin Satoshi Version, is a hard-fork of the Bitcoin Cash blockchain that is giving its parent a run for its money. The BSV is meant to embody the vision of Bitcoin's founder Satoshi Nakamoto and bring the power of currency back "to the people".
The real purpose of BSV is to tackle four fundamental problems within the Bitcoin universe and that is where its value lies. These include stability, scalability, security, and safety; the caveat is that we've heard all this before, and didn't those issues lead to Bitcoin's previous hard-forks?
BSV/USD is under pressure, but the outlook is bullish
Like most cryptocurrencies, Bitcoin SV has been under pressure in the last few months. A lack of coherent regulation and uncertainty for blockchain's future are largely to blame. The good news is that the token has been stabilizing near the $75 range where it appears to be well support.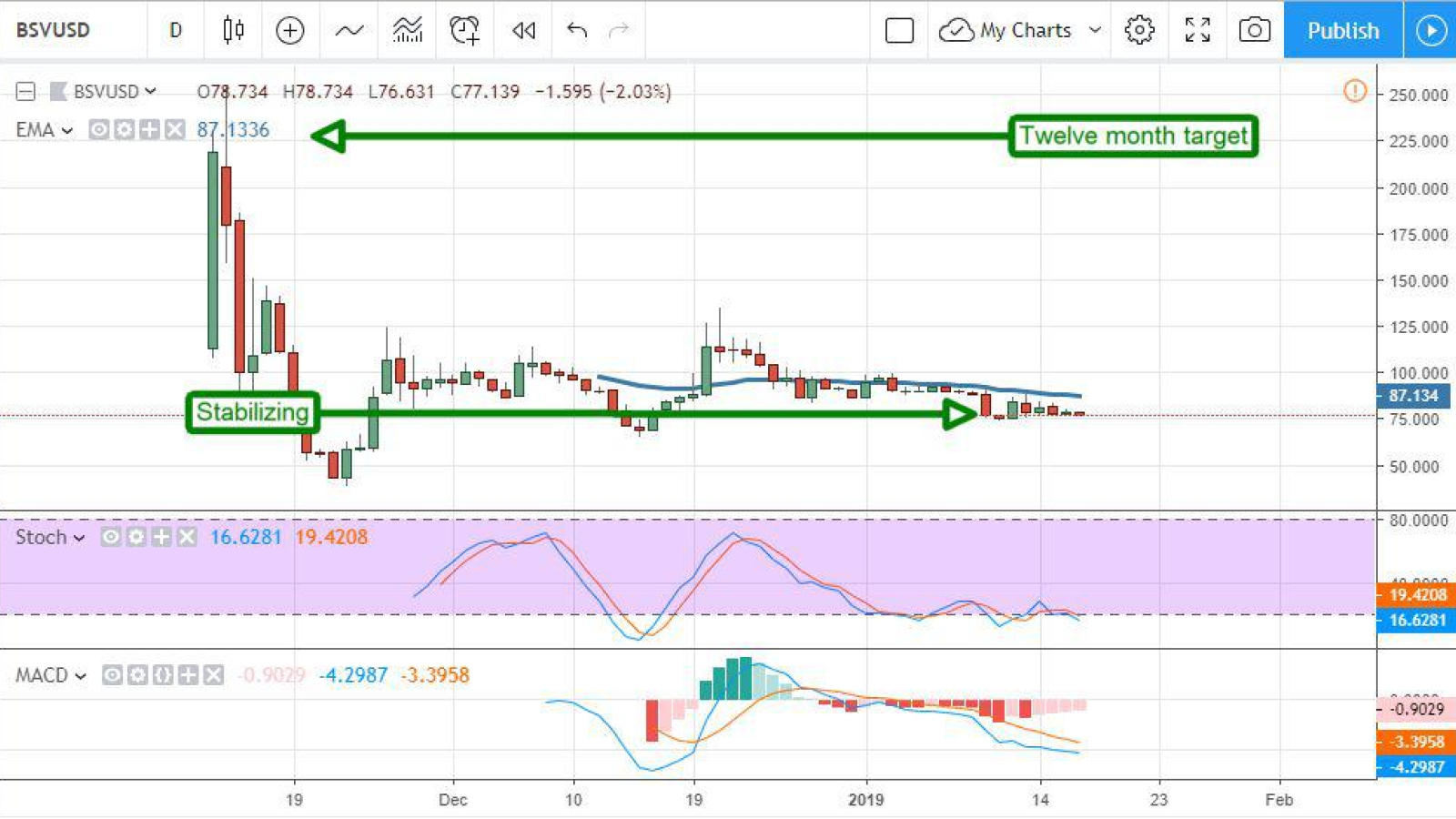 In the near-term, the pair is facing good support at the bullish trend line seen on the chart below. This support is consistent with the horizontal level at 75 but may be broken in the next few days or weeks. The reason is BSV hasn't shown any type of bullish pressure so it's very likely to see a break of said support, en route to 70 and possibly the low at 65.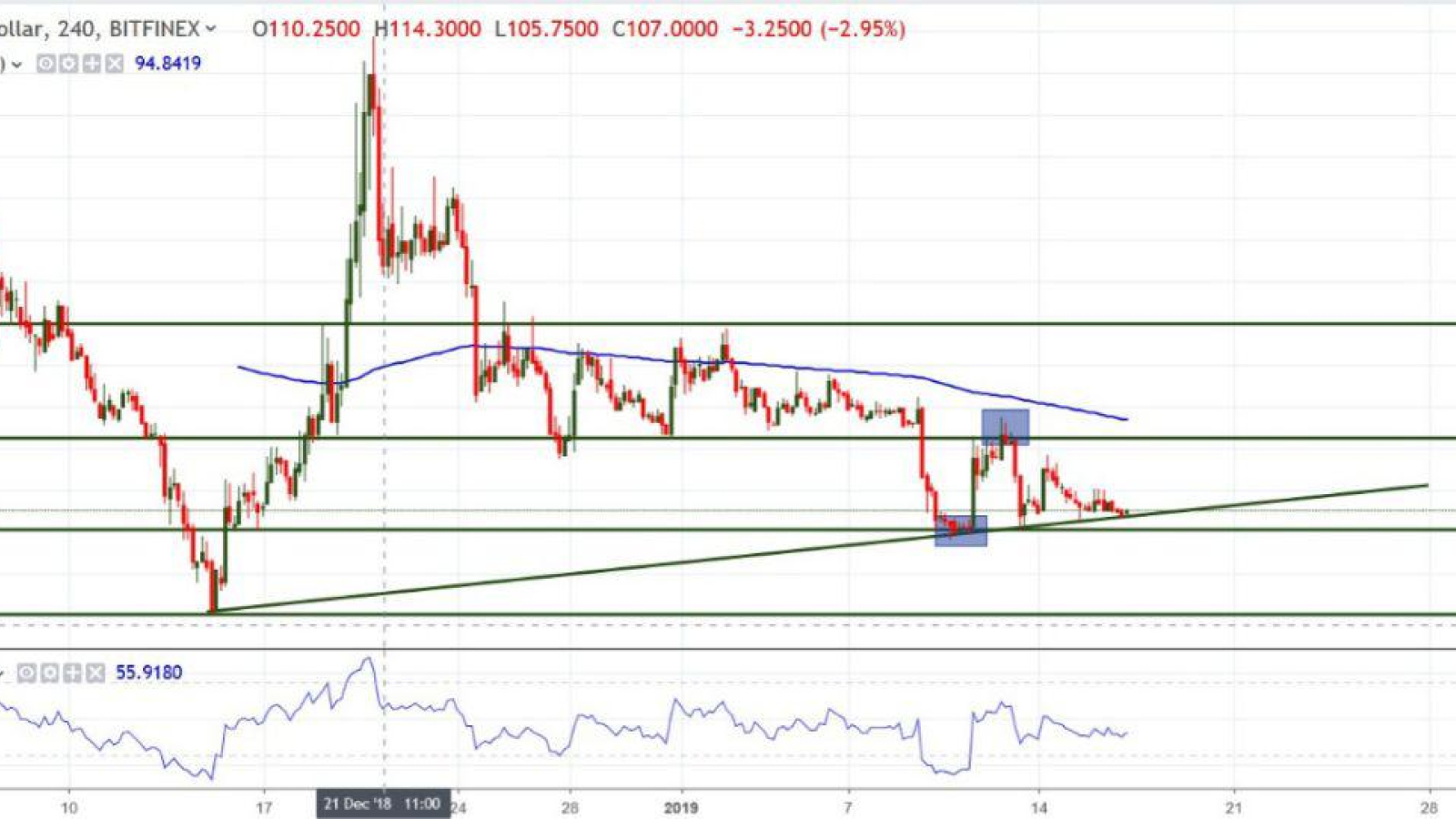 Such a move would be a buying opportunity. The token is a match for Bitcoin and Bitcoin Cash, both trading well above the $75 or so we are seeing for BSV. A move up is likely to see BSV touch and surpass the $175 level (where Bitcoin Cash is trading) on its way to retest the all-time highs near $225.
Bitcoin SV (BSV) wallet could double up as authenticating device
In a recent Medium post, Craig Wright, Bitcoin SV's biggest protagonist and chief scientist at nChain, outlined a new way of using BSV's wallet: as an authenticating method for smart cards. The application focuses on "the use of electronic cards ("smart cards") to facilitate secure, feasible, yet user-friendly system authentication through a Bitcoin (SV) wallet."
According to Wright, the application will comply with AML/KYC rules and could be used to verify identity documents (passports, etc.) and to increase the security of payments and/or file encryption. When or if the application becomes usable, remains to be seen but if they manage to deliver a working version sooner rather than later, Bitcoin SV's price will most likely be affected.
There is some risk to this token as it still new but we're talking about cryptocurrency here, risk is the name of the game until the regulation is consistent around the world. When that comes you can expect to see this and most other major cryptocurrencies spike sharply higher.