I have been working in the technical analysis field many years and I know the importance of the trends, particularly their pivot points, that form at the very beginning of trading history. If the price is above the basic line, then it can return to long-term growth even after a huge drop.
We can say that the nature of the origin of the trend determines the entire fate of the asset, as well as the development of the fetus in the womb in many ways determines human health.
That is why I went back to the very origins, neatly marked out the four financial assets, including Gold, oil, Apple stocks and, of course, Bitcoin, as well as the Dow Jones Index to analyze the early stages of trend development and determine their impact on the current market situation.
Top 5 assets
The weakest is oil. Oil's only ridge was broken on the second blow and since then the asset has no chance to grow and will likely remain on the bottom.
In fourth place is Gold, where the bottom of the trend is not in danger and its support looks only temporarily broken.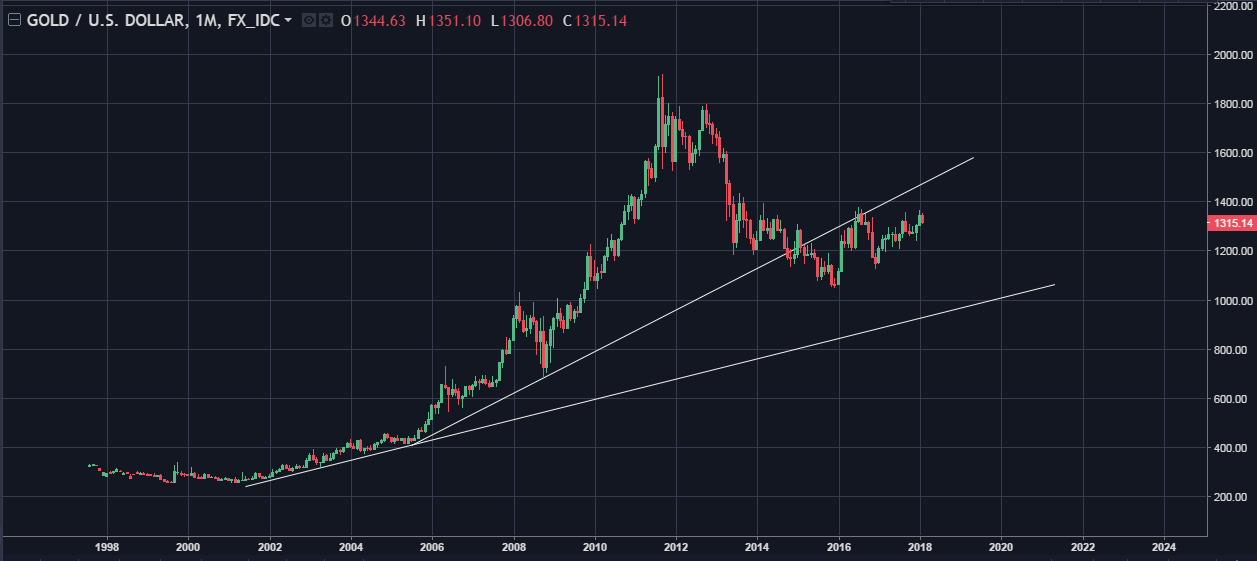 Third place is the Dow Jones Index, which drifted far from its foundations and is looking very strong in the global perspective.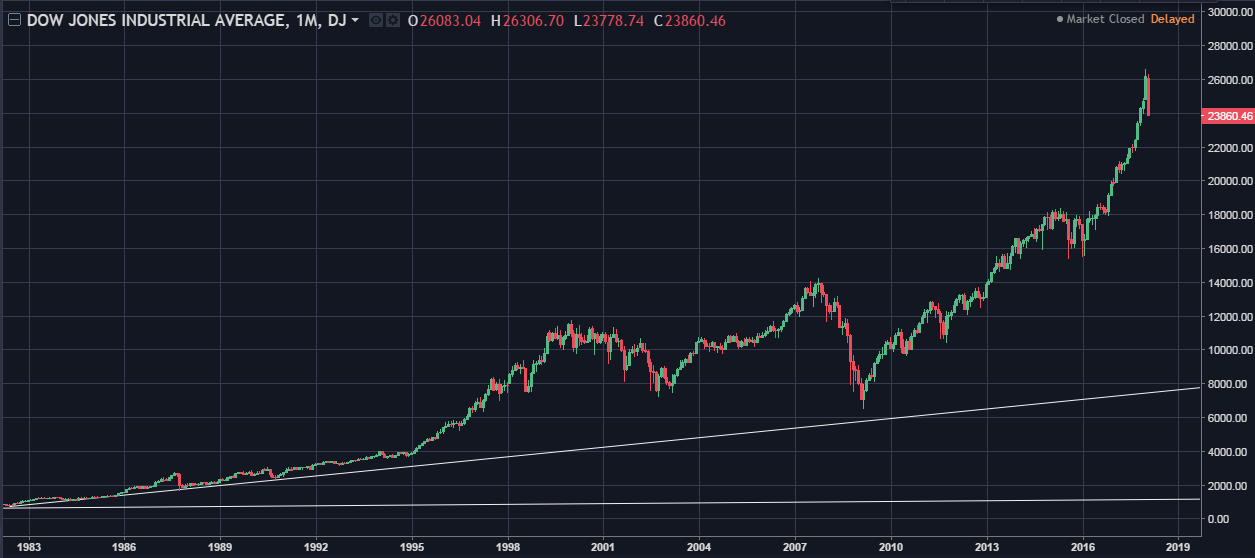 Second place goes to Apple, where there is a total of three core support levels and none of them were affected throughout its whole existence.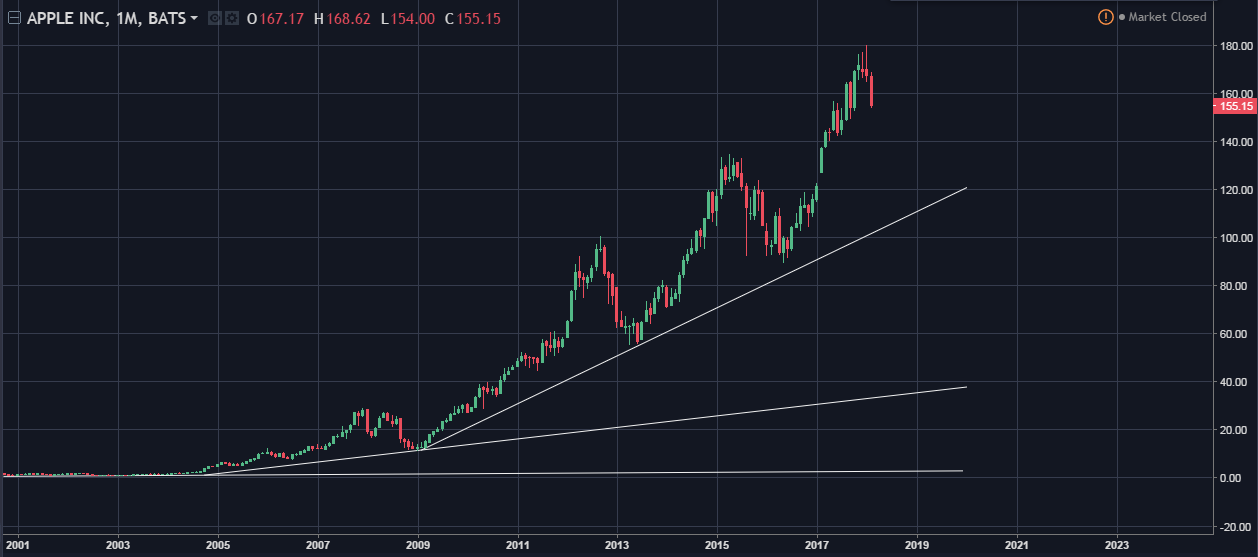 And the first place goes to Bitcoin that has four support levels and none of them have been broken. Moreover, the fourth and weakest of them has already been tested and has proved its importance.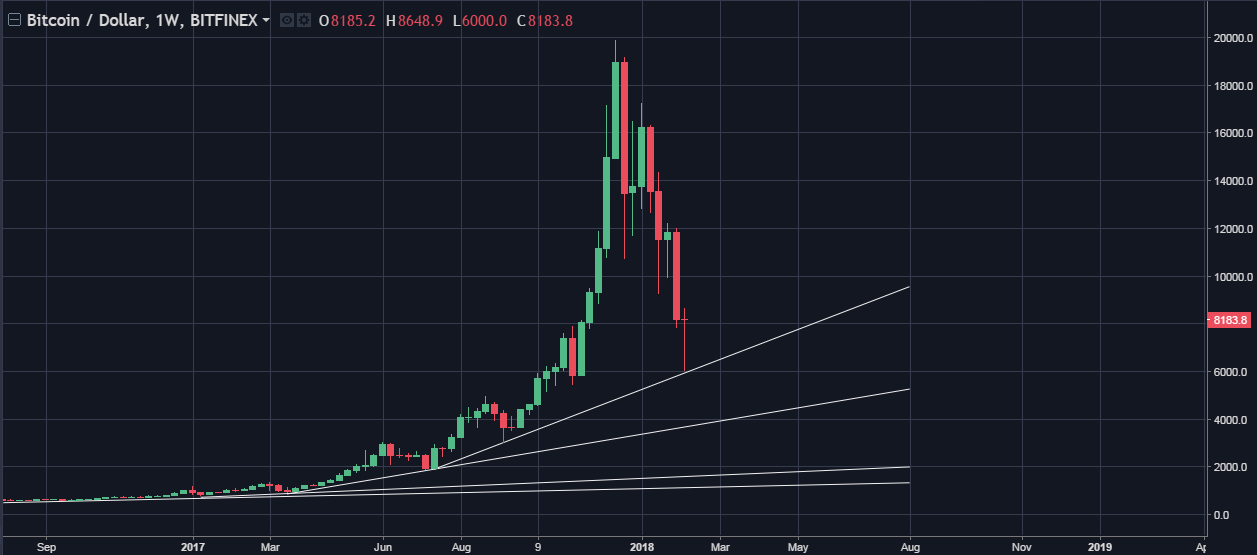 Bitcoin has strongest support
From this small research I come to the conclusion that the character of the origin of the trend does in fact determine the fate of the asset.
For example we can follow how weaknesses in Oil's origins have affected the future. It can also be confirmed that among all assets Bitcoin has the largest amount of support that formed in the early stages and will support further growth throughout its existence.
Be sure to independently assess the market situation yourself. This review is not a direct recommendation on investments and speculative activity.
Wishing you successful trading!