Launched in 2021 on Solana (SOL) blockchain, Wizardia established itself as one of the most eccentric fantasy-themed GameFi ecosystems. Here's how its users can monetize their e-sport skills.
NFT sales, gaming royalties, prizes and bonuses: Introducing Wizardia
Besides the simple model familiar for other GameFi heavyweights (holding NFTs in order to sell them later on the next price spikes), Wizardia implemented a royalty mechanism for more predictable and stable earning.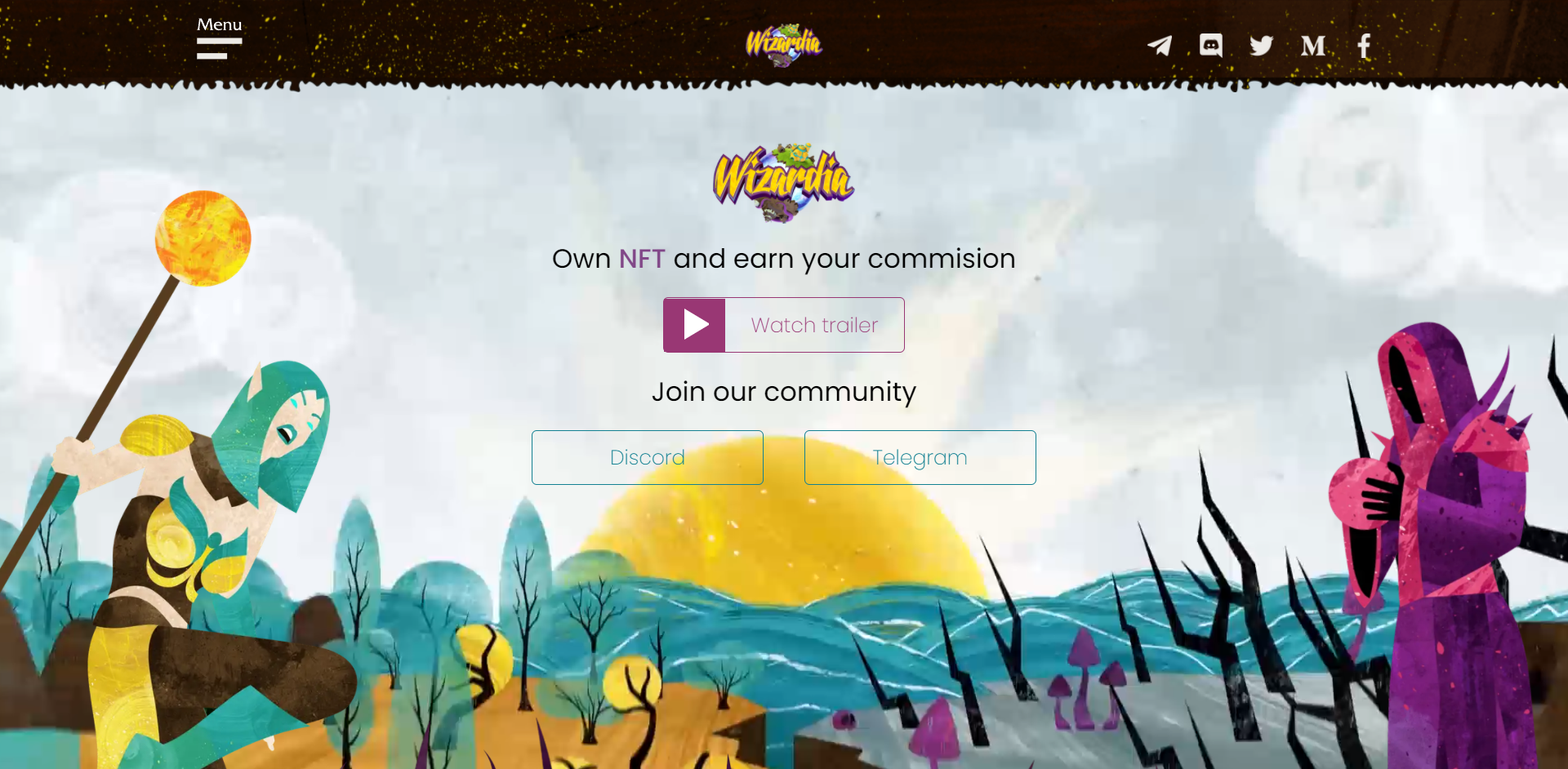 GameFi enthusiasts interested in harvesting royalties can buy Arena Genesis NFTs released in parallel with Wizard NFTs. Unlike tokens of the Wizard series, Arena Genesis NFTs represent 100% passive income instruments: their holders do not need to participate in Wizardia's gameplay.
Obtaining Arena Genesis NFTs allows its holders to accrue periodic rewards from Wizardia revenue with no need to compete in tournaments or to fight in PvP battles. Per the estimations of Wizardia's team, by simply holding Arena Genesis NFTs, GameFi fans can obtain up to 100% in ROI per month.
Despite no royalties being 100% guaranteed, such an impressive ROI can be reached when the userbase of Wizardia reaches 30,000 active players.
In parallel with a royalty mechanism, it should be noted that the price of Arena Genesis NFTs grows with every round of Wizardia's sales. During the first tokensale of Wizardia, it is set at $125, while at the seventh stage, it might surpass $445.
Registration for $10,000 airdrop is live
The Wizardia team adds that this royalty structure is based on that of mainstream NFT marketplaces like OpenSea. The first round of sales will take place in February 2022; the next phases will be opened for investors by the end of Q2, 2022.
Last but not least, to celebrate the start of the NFT sales campaign, Wizards invites all play-to-earn activists to take part in its airdrop.
A total of $10,000 will be distributed between registered users through a public randomized mechanism. Registration is open on Gleam platform until Feb. 7, 2022.