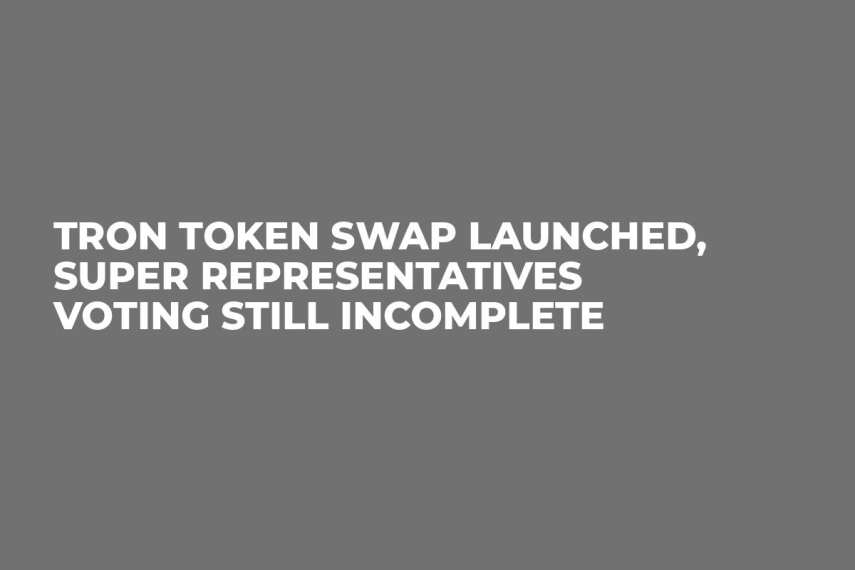 Cover image via U.Today
Mainnet launched, voting started
TRX transactions in exchanges have been increasing, around 127 an hour, after the mainnet has launched. Nevertheless, the Super Representatives have not been elected yet to perform verification.
However, there might be a problem with the elections, since the majority of TRX coins are locked in the crypto exchanges supporting the migration. Upbit has only just reopened; Binance still has not resumed withdrawals after the recent maintenance, even though rumors had it that the exchange had resumed operations in full.
Market reverse
Meanwhile, the TRX market rate keeps decreasing, now being $0.038. This already seems to be a personal TRX trend– to start losing value upon getting to a certain milestone.
One of the possible explanations to this is that Bitcoin trading is rising, Tether volumes too and Binance suspending its work.
In the meantime, TRX is about to be listed on a couple of new exchanges – TradeSatoshi and Bitmex.
Things to come
Currently, the TRON story is far from being complete. On July 31 TVM Virtual Machine is to be launched. The whole of the TRON ecosystem is expected to take off before September this year.
Some generous analysts predict TRX price to increase to a few dollars by the end of the year when the ecosystem is ready to launch.