According to data provided by Coin360, Ripple's XRP reigns supreme among the top 10 coins by market cap with more than a seven percent price increase over the last 24 hours. However, the cryptocurrency is yet to recover from the ruthless sell-off that pushed its price back to the $0.25 level.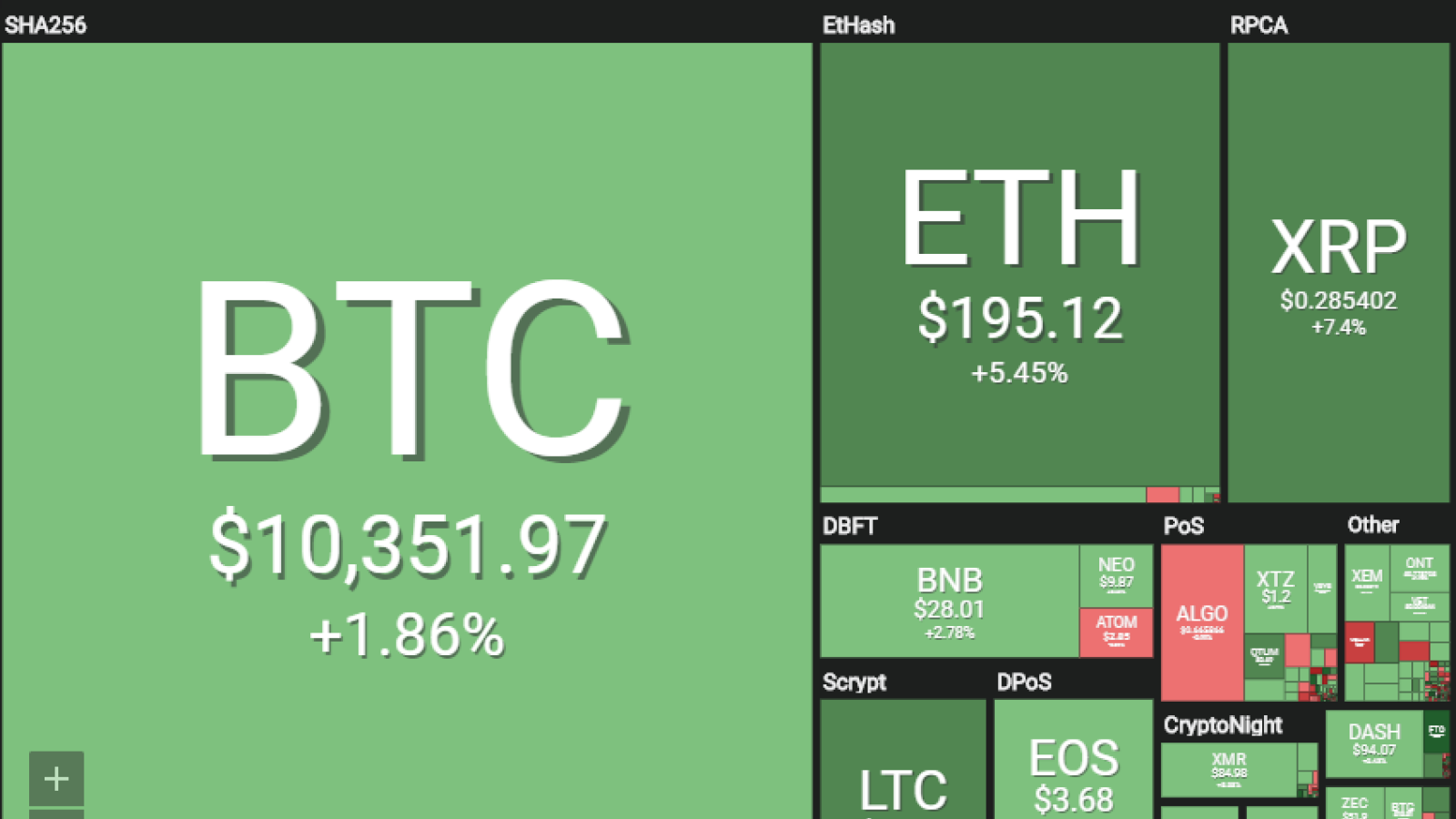 Ethereum (ETH) and Litecoin (LTC) also ended up in the dark-green territory with the two coins spiking 5.45 and 5.69 percent respectively.
Bitcoin (BTC) didn't hold a candle to the rest of the top 10 with a minor 1.86 percent increase as sideways trading continues.
The combined value of all cryptocurrencies listed on CoinMarketCap is inching closer to $272 bln at the time of writing.