Amid the mass cryptocurrency selloff, Ripple's XRP has remained one of the strongest cryptocurrencies, dropping only about 5 percent during the last 7 days, compared to Bitcoin's -17% and Ethereum's -25%.
This and other positive developments prompted Ripple and its community to push Binance to add XRP as a base currency, meaning that all the other cryptocurrencies would be paired with it. If this comes to fruition, XRP will surely get a boost in price, and it would probably solidify its current spot as the second crypto by market cap.
Charts at a Glance – XRP/USD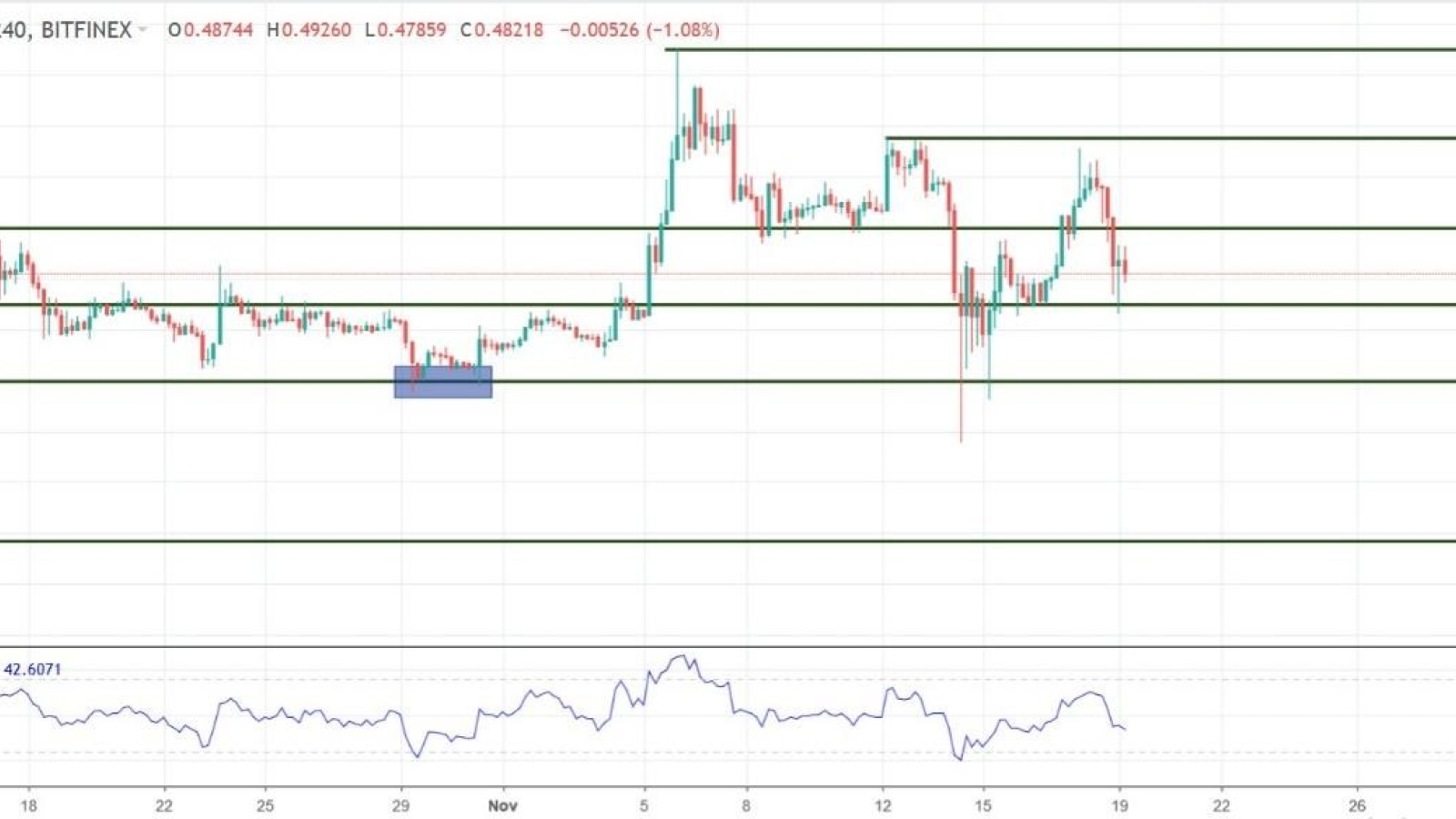 After the big drop below 0.44 seen last week, XRP/USD has managed to recover most of its losses but seems to have hit a bump around 0.52 as it failed to push above that resistance. The failed break triggered a drop into 0.47, which was an important level in the past, and now the price is reacting to it once again.
The last closed 4-hour candle is showing a massive wick in its lower side, which is a sign of rejection and an indication that bullish pressure is increasing. This leads me to believe that a move into 0.50 is next. If the pair can break said level and establish it as support, we expect to see another attempt to move past 0.52 resistance.
Support zone: 0.47
Resistance zone: 0.50 followed by 0.52
Most likely scenario: move into 0.50 – 0.52
Alternative scenario: break of 0.47 and move into 0.44