RollerCoin is the free to play Bitcoin mining simulator where miners get rewarded with real bitcoin. Launched in 2018, RollerCoin has gone on to record more than 1 million active users without using advertising.
To celebrate this incredible achievement, RollerCoin arranged a tournament where players could win up to 1,500 RLT for simply referring 1 friend. 60 winners were chosen at random, with the goodies dished out as soon as RollerCoin hit 1 million active players. On the back of this hugely successful and popular promotion, RollerCoin is announcing a new competition where players can submit RollerCoin art for a chance to win RLT!
Rollercoin Doesn't Stop
At the same time, RollerCoin celebrates its 3rd birthday. Achieving the 1 million active player milestone on the eve of this day was the best present the company could have hoped for. In those 3 years, RollerCoin never stopped developing and pushing the boundaries of what a free to play game can offer, including improving user experience, in-game features and rewards for top miners.
But the experience isn't stopping there. Looking forward, the RollerCoin team is working hard to design, develop and implement a whole bunch of new and exciting features. New mini-games, mining rigs, minable coins, and more crypto rewards are well on the way.
Rollercoin introduces new miners of Perfection series soon. For example, the Aurum miner is a well optimised mining machine with astonishing looks! Also, the developers will soon implement a Pop-up with news and a daily bonus. How it works - when a user logs into the site, he sees a window with news and a daily bonus. So, stay tuned to see what the RollerCoin crew has in store for you!
New Competition
To keep you hungry hamsters champing at the bit, RollerCoin has a new fun competition where you can win even more RLT. All you've got to do is draw a picture with the RollerCoin hamster on it. It's as simple as that. You could draw the hamster chilling with you and your friends, coding away at a computer, or building its own mining empire – it's totally up to you.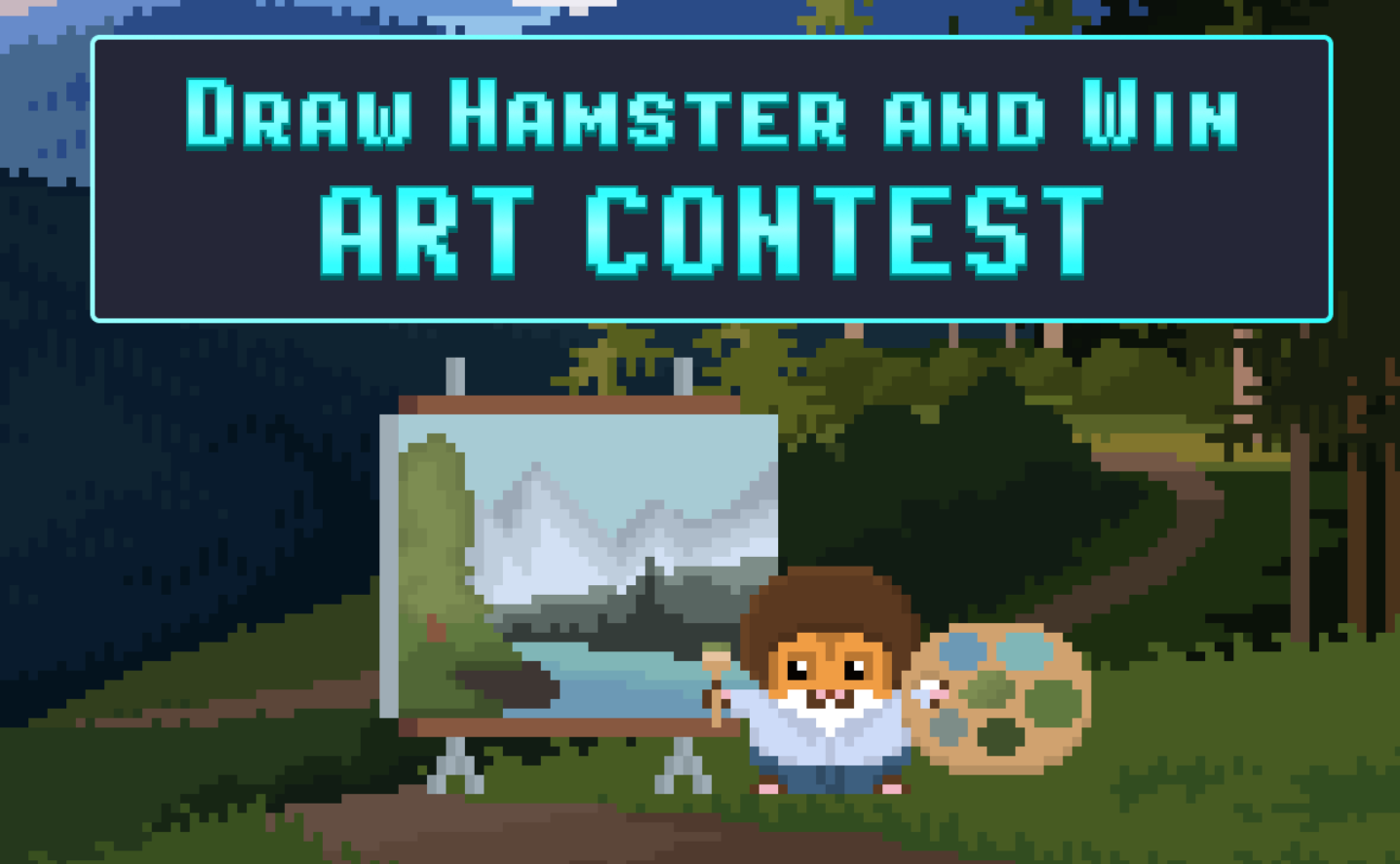 Once you've created your masterpiece, take a picture of it and email it to promo@rollercoin.com with the subject line: ART CONTEST. Once the competition comes to a close, our panel of judges will pick the best designs for each category. There will also be a vote from the RollerCoin community to pick 3 community favorites, each winning a prize.
The 3 main categories are:
? Best digital art work
? Best real art work (it could be anything from paper to graffiti or even needlework!)
? The best pixel art
The prizes for each category are as follows:
First place - 500 RLT
Second place - 350 RLT
Third place - 200 RLT
The community pick prizes are:
First place - 300 RLT
Second place - 200 RLT
Third place - 100 RLT
Finally, 10 cute, funny, and awesome pictures will get an honorable mention. RollerCoin wants to share your amazing work with the Roller world, so even if you don't win a prize, you could still become a RollerCoin celebrity through these honorable mentions.
The competition runs until 13 July, so hit the drawing board and create your very best RollerCoin art! With 500 RLT up for grabs, you don't want to miss out. Whether you spend your RLT on upgrading your bitcoin mining farm or convert it into a fiat currency and buy yourself something cool, the possibilities are nearly endless!
Good luck, fellow Rollers. We can't wait to see your masterpieces!
About RollerCoin
RollerCoin is a free to play cryptocurrency mining simulator where players build their own Bitcoin mining farm and get rewarded with real Bitcoin. It was launched in 2018 and quickly gained more than 1 million active players. RollerCoin is the only virtual mining game supported by an enormous community where players can earn real Bitcoin, Ethereum, Dogecoin and more. The more players mine in-game, the more real cryptocurrency players earn!