The blockchain industry has gained a lot of support and investors over the last decade. With more people searching for an alternative option to manage their finance other than the conventional method of using a bank or other third-party organisations, they look into the crypto market for solutions.
However, the question is which cryptocurrency you should invest in to get the best out of decentralised finance (DeFi) technology. Since the launch of Bitcoin (BTC), creators of cryptocurrencies have tried to imitate its success. Tokens like Plona (PLON), ApeCoin (APE), and Highstreet (HIGH) are leading the charge to solve crucial problems in crypto.
What you need to know about ApeCoin (APE)
Since its launch, ApeCoin (APE) has remained consistent in conversations about cryptocurrencies. ApeCoin (APE) exists on the Ethereum (ETH) blockchain as a governance utility token that gives ApeCoin (APE) holders the ability to govern the Ape ecosystem.
After raising $320 million in a virtual land sale, ApeCoin (APE) tokens holders can now buy parcels in Otherside – a game in the metaverse. However, ApeCoin (APE) went down by -8.24% overnight, and now its investors are left worried. With a circulating supply of $306.88 million, ApeCoin (APE) is a senior cryptocurrency in the industry.
Highstreet (HIGH) advances metaverses segment
If you haven't heard of Highstreet (HIGH), here is what you need to know. Highstreet (HIGH) is a metaverse project that allows users to make purchases in the metaverse using Highstreet (HIGH) tokens. It is a decentralised finance (DeFi) token in the commerce-centric metaverse.
Backed by HTC, Highstreet (HIGH) raised $5 million last year in August and now sits at a market cap of almost $18 million as of September 2022. Nonetheless, according to Binance.com, Highstreet's market value has dropped slightly over -27% in the last 60 days.
Plona (PLON) introduces virtual cars to the blockchain industry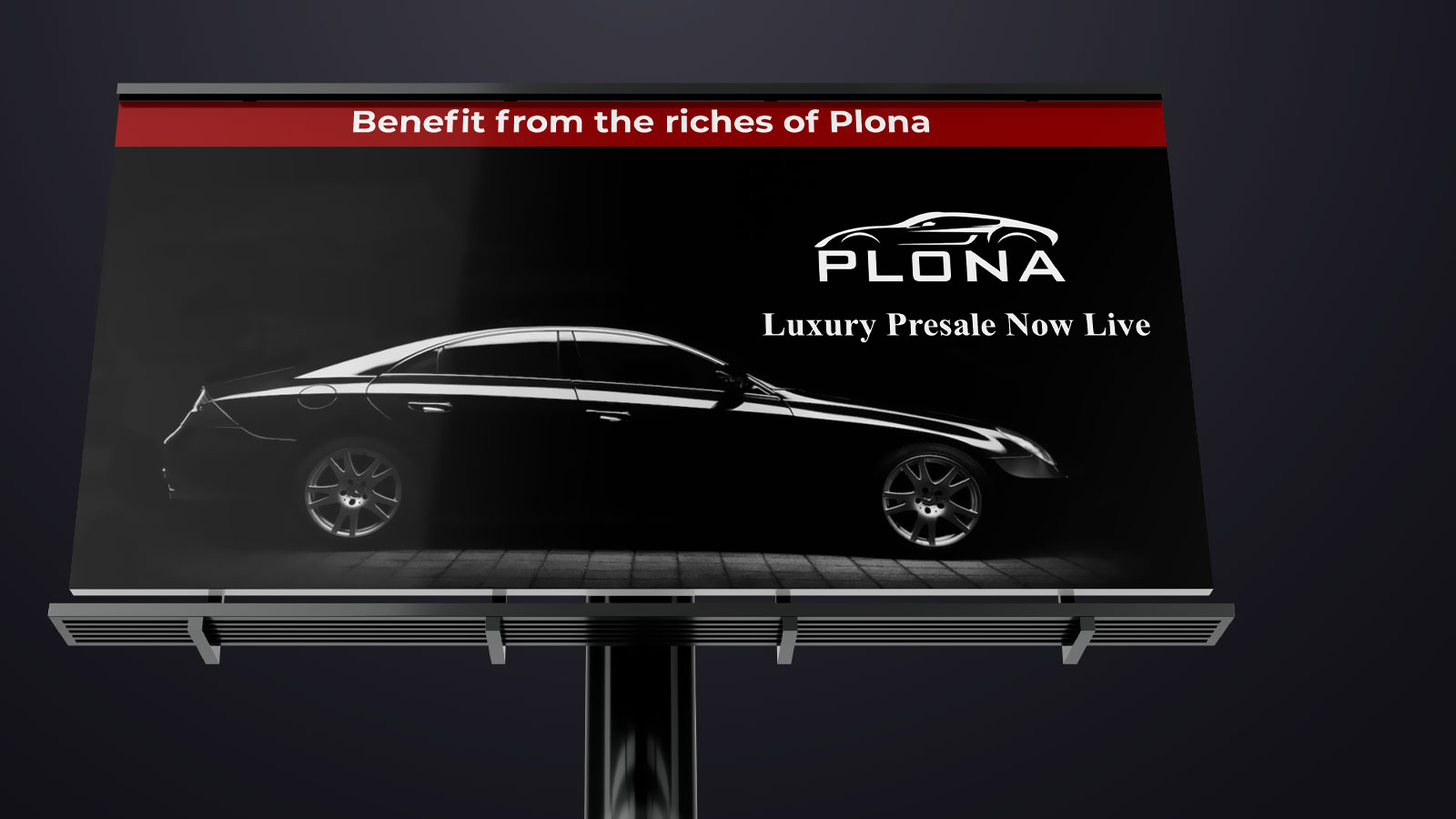 Plona (PLON) is the latest new token in the crypto market that is trying to break through the crypto marketplace. The Plona (PLON) platform is being helmed by an experienced team comprised of blockchain and car enthusiasts. The creators have made it their mission to execute Plona (PLON) and promote fractional ownership by tokenisation of luxury and premium cars to their community of token holders for $29.
The team's goal to build a metaverse community of exotic car enthusiasts is a driving force in attracting more people into the community. With Plona (PLON) tokens, you will be able to own a fraction of your favourite luxury cars. PLON's developers partnered with luxury car dealers and networks, enabling them and Plona token holders to get into exclusive networking events for exotic car dealers.
Now for only $0.012, you can purchase a Plona (PLON) token and join a community of car enthusiasts.
Use the following links to find out more about Plona (PLON) and join its presale:
Presale: https://buy.plona.io
Website: https://plona.io
Twitter: https://twitter.com/plonatoken
Telegram: https://t.me/plonatoken