Plona (PLON) is a soon-to-be-launched cryptocurrency coming for the likes of Avalanche Network (AVAX) and Cosmos (ATOM). Plona is targeting car lovers in the blockchain industry in a novel way.
Plona (PLON) launches as novel product in crypto
Plona (PLON) was developed by a team of blockchain experts who are fascinated with exotic cars and want to give people in the crypto market a way to own a fraction of their favourite premium cars that they otherwise couldn't get their hands on. Plona (PLON) is an Ethereum-based (ETH) non-fungible token (NFT) collection that will allow Plona (PLON) token holders to earn more tokens by holding their Plona (PLON) coins in their wallets. They can then benefit from a 2.5% transaction fee on all network transactions.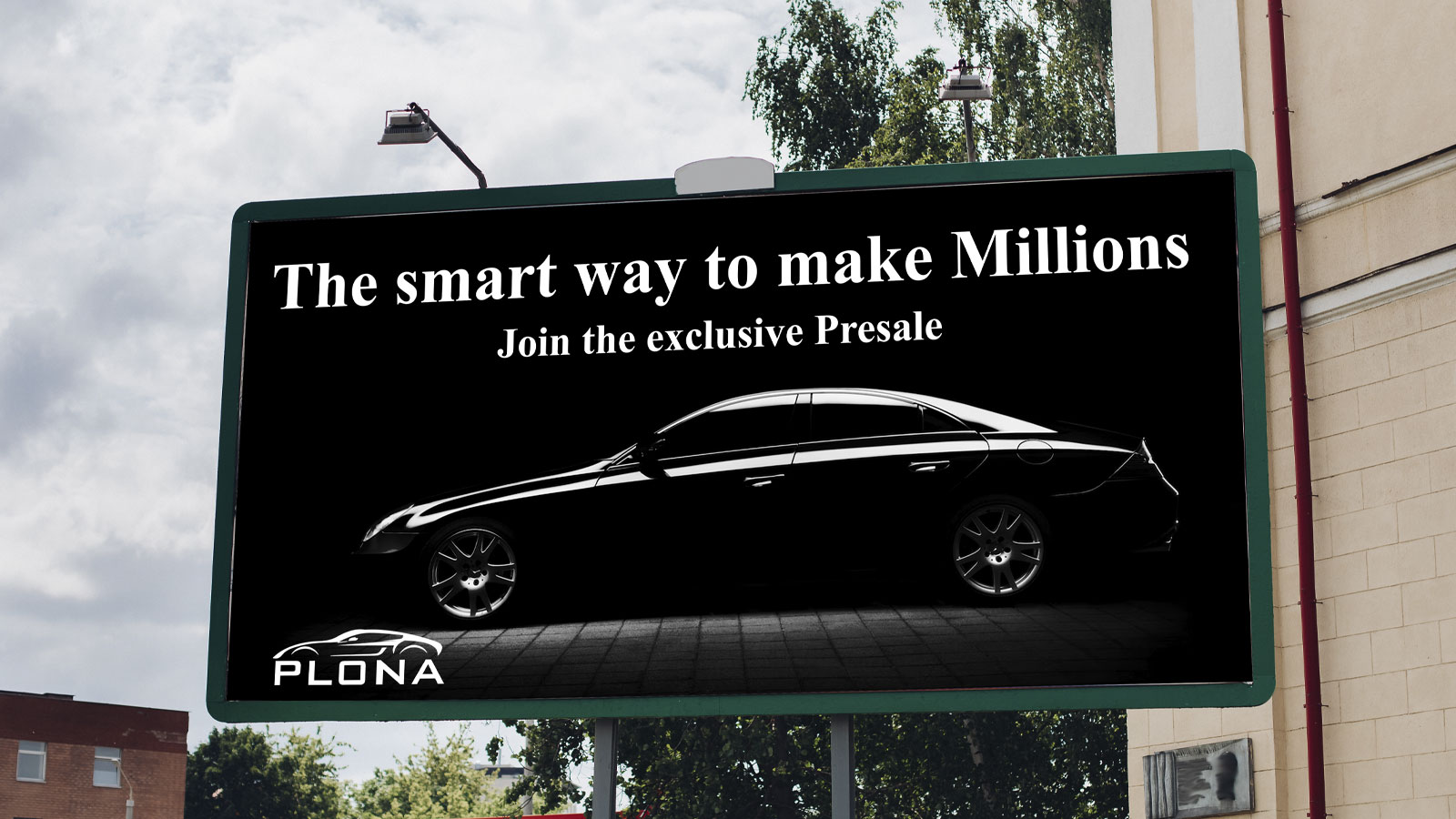 However, that's not all. Plona's lending facility will allow Plona (PLON) token holders in the community to borrow against their physical luxury cars or their NFTs on the Ethereum (ETH) blockchain. Plona (PLON) phase one presale has started, and Investors can now buy one Plona (PLON) token for $0.012, and for $29, they can own a fraction of some of the world's most exotic cars.
Cosmos (ATOM) investors are waiting for network updates
With Cosmos (ATOM), users in the community know they will always have a say on what happens on the platform. Fortunately for Cosmos token (ATOM) holders, the creators of Cosmos designed the token to be a governance token, where owners of Cosmos (ATOM) tokens can vote on the direction the project should take. Cosmos (ATOM) tokens are the coins used on the Cosmos (ATOM) platform, safeguarding the Cosmos Hub blockchain by creating new tokens through staking.
Currently, Cosmos (ATOM) is in the top 25 cryptocurrencies in the world, worth $11.67 for one ATOM token.
Avalanche (AVAX) ready for major breakthrough
Avalanche (AVAX) Network, launched in 2020, is an established blockchain platform that is smart contract-capable and designed by Ava Labs. The developers of Avalanche (AVAS) aim to keep the Avalanche (AVAX) token decentralised and secure while trying to create a scalable blockchain solution for their community. They intend to focus on fast transaction speeds, lower costs, and eco-friendliness - aiming to be the fastest smart-contract platform in the world.
It is no surprise that Plona's (PLON) platform will also include smart contracts Avalanche (AVAX) is currently worth $15.76 after a 1.90% drop in its market value.
Visit the following links to learn more about Plona (PLON) and join the presale:
Presale: https://buy.plona.io
Website: https://plona.io
Twitter: https://twitter.com/plonatoken
Telegram: https://t.me/plonatoken