NGRAVE, one of the most advanced cryptocurrency hardware wallet producers, shares its latest fundraising statistics as well as global expansion plans.
NGRAVE hardware wallet producers secure $6 million, Morningstar Ventures and Woodstock Fund onboard
According to the official announcement by the NGRAVE team, its recent seed funding round has been successfully completed. A clutch of high-profile VCs and business angels supported the start-up with their funds.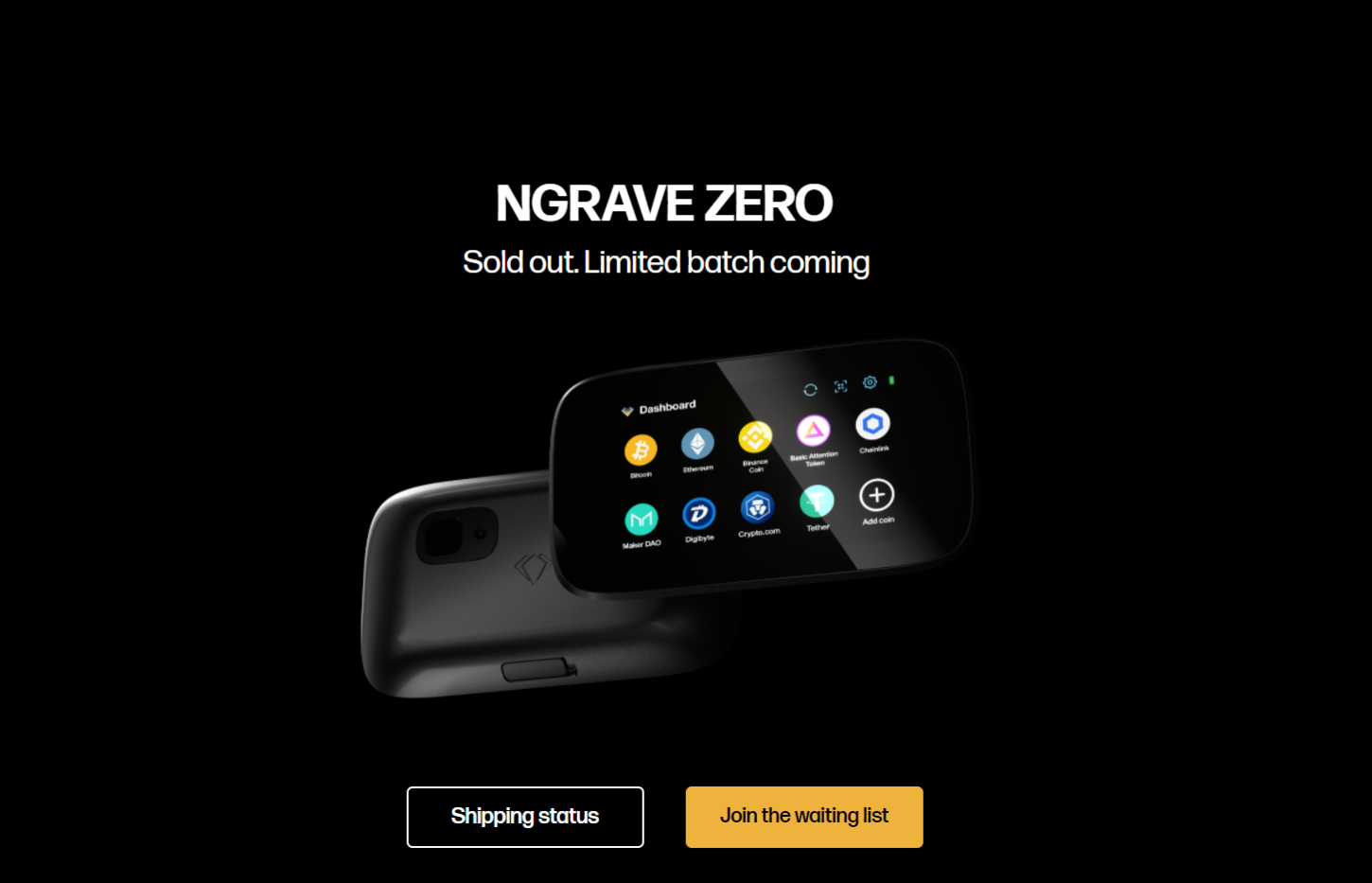 Woodstock Fund, Morningstar Ventures, DFG Group, Spark Digital Capital, Moonrock Capital and Mapleblock Capital took part in the round, together with C-level angel investors and crypto opinion leaders.
This funding follows the oversubscribed crowdsourcing campaign of NGRAVE: in 2020, its team secured $450,000 from 1,225 early backers in a preorder round on IndieGogo and Kickstarter.
NGRAVE CEO and co-founder Ruben Merre attributes the eye-watering results of the fundraising to the impressive mission and vision of the product:
Having experienced crypto hacks ourselves, we made it our mission to provide the crypto community the security comfort it deserves. That's why we innovated to the extreme on both security and user experience. This seed round represents the kickstart for our exponential growth stage and with the backing of several strategic investors, we are confident that 2022 will be a breakthrough year for NGRAVE.
From wallet to ecosystem
As of Q1, 2022, NGRAVE's products have been sold in over 90 countries globally. It is well known for its industry-level security certification (EAL7). When it comes to this parameter, NGRAVE's overhyped competitors Trezor and Ledger are left in the dust.
Woodstock Fund Founding partner Himanshu Yadav is impressed by the products NGRAVE offers and their utility in the Web3 sphere:
When you bring the world's best entrepreneurs, innovators, scientists, and business experts together to solve a crucial problem in the digital assets space, you create the most secure product for millions of users and thousands of enterprises. That is what NGRAVE is all about and why it is a no-brainer investment for us.
With fresh funding, in 2022, the NGRAVE team is going to expand its team and establish a number of new hubs across the globe. Also, new experiments with cutting-edge security techniques are on the menu.