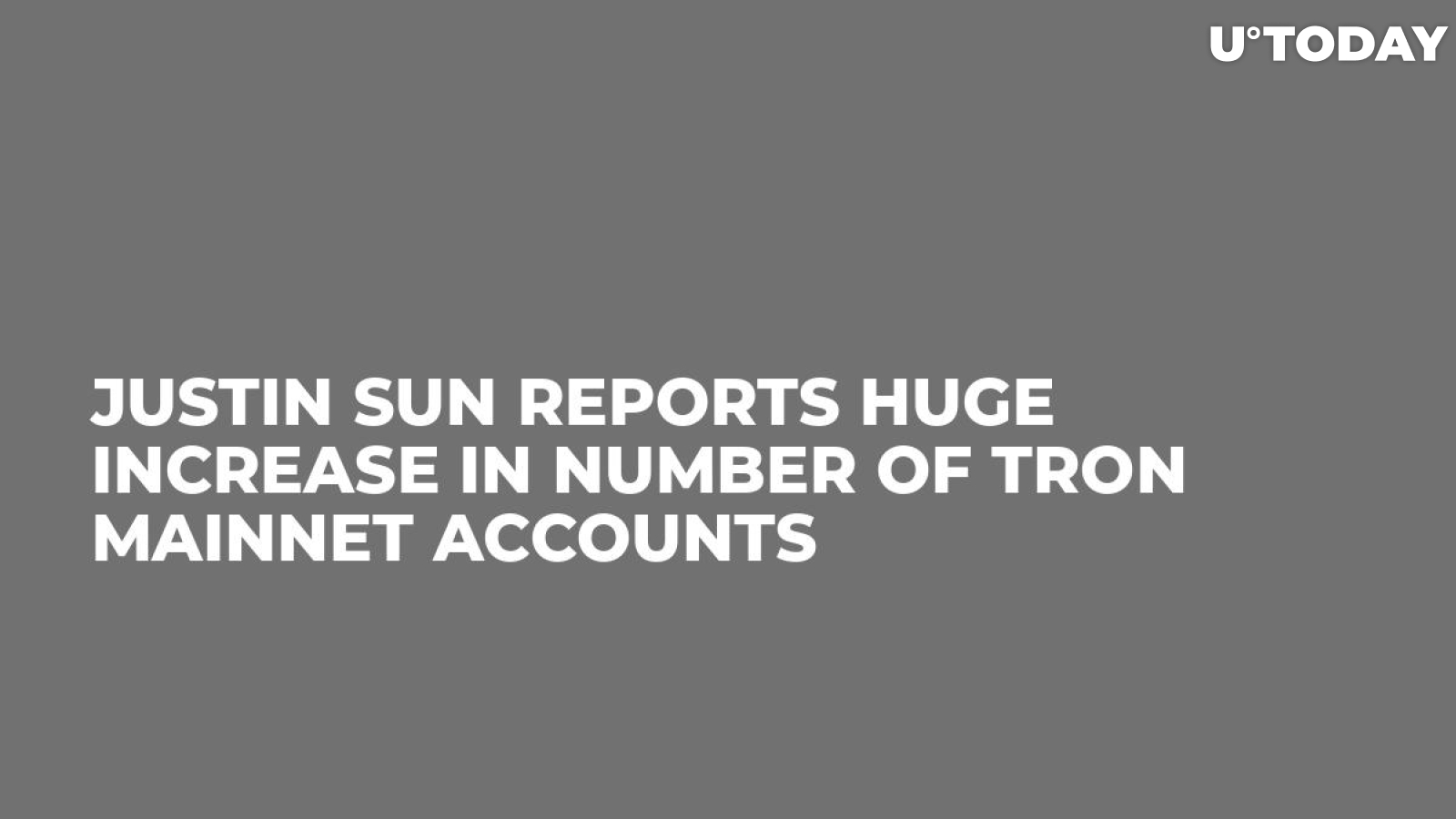 Cover image via U.Today
Tron's founder Justin Sun claims that his community already has a bigger amount of mainnet accounts than EOS. To put this in perspective, it took Tron less than three months in order to reach such results. The Tron community already has more than 300,000 users, which is a clear indicator that the coin's adoption is rapidly growing.
#TRON MainNet accounts have surpassed #EOS. 12:00pm, September 4, 2018, according to https://t.co/YKDdSgzLyV and https://t.co/lq47uq7vQo, #TRON MainNet: 301604 V.S. #EOS: 299743. The #TRON Network continues to thrive and gains more recognition 71 days post #TRON MainNet launch. pic.twitter.com/7fZ7sGUXDc

— Justin Sun (@justinsuntron) September 4, 2018
One also has to take a look at Tron's daily number of transactions that witnessed a staggering 741 percent increase this August. Tron shows a substantially faster growth than Ethereum. Of course, Vitalik Buterin's creation still outperforms Tron by three times, but the latter is swiftly catching up.