Since Telegram is a messaging app that concentrates in itself a big lion share of the crypto community, ICO campaigns, crypto channels and discussion, data on cryptocurrency from it is good enough to turn into a sort of a trend that is worth analyzing.
So this week, DataLight has again shared some info – top ten coins, the 'Telegram version.'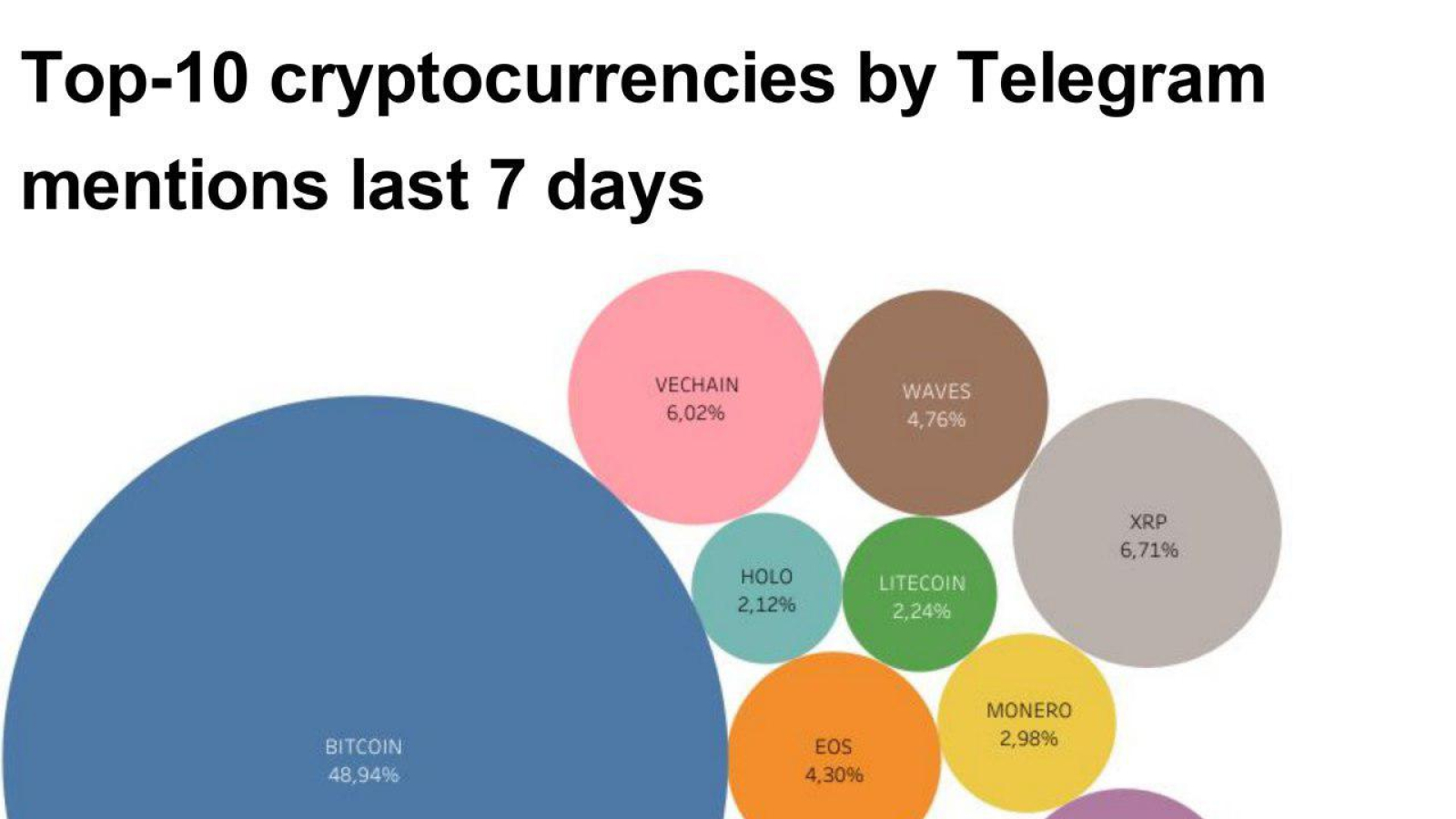 As you can see, the regulars, whales among the crypto assets- Bitcoin and Ethereum are here. So are EOS, Litecoin (LTC), Ripple (XRP), Monero (XMR), NEO and VeChain (VET).
However, there are two new coins on this list, that seems to be regular now, Waves and Holo. Even though these tokens have not been discussed much, still they have made it into the weekly 'top ten Telegram crypto list.'
The newcomers
U.Today has written about these coins lately. Waves has launched support for smart contracts. This news made the coin's price jump over 30 percent.
Holo (HOT) is an altcoin with a small market cap. However, this coin has not made any significant performances recently, except it increased the number of its followers on Reddit along with some other coins.
This may well be the reason of its presence on the 'top 10 Telegram crypto list.'
According to Coinmarketcap.com, Holo is now trading at $0.001065 after a 13 percent decrease.
VeChain has also managed to stay on the list from U.Today's previous report since recently it has launched an update of its VeChainThor mainnet available on GitHub.