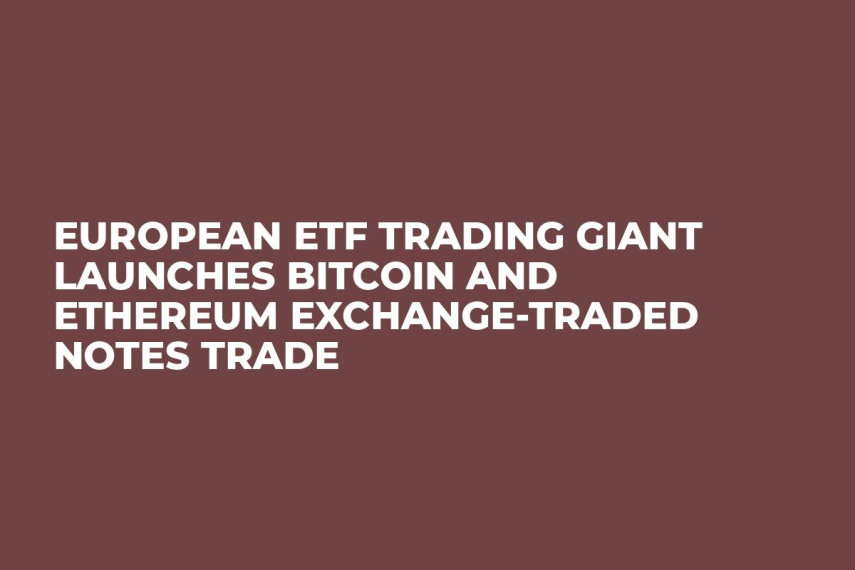 Cover image via U.Today
An ETN (exchange-traded note) bears many similarities to an ETF (an exchange-traded fund). The main difference is that when buying an ETF you invest in funds that trace the price fluctuations of an asset, and ETNs is more like investing in bonds.
The Flow Trading company is trading Bitcoin and Ethereum-based ETNs in the XBT Provider exchange. XBT officially works in the Swedish market and manages an asset portfolio of over $1 bln.
Crypto ENT launch
Now, that a digital coin exchange-traded note is added to an official exchange is possibly the most crucial piece of news since the launch of BTC futures trading in winter last year. This is one more investment tool to be used by financial institutions.
Most experts believe that the regular participation of institutional investors in the digital coins sector will be the next step in this market's growth. These investors prefer products, like ETNs and ETFs rather than regular crypto trading operations.
What about Bitcoin ETFs?
At this stage, when a crypto ETN has become real, the crypto community expects a BTC ETF to arrive in the near future. However, the US Security and Exchange Commission (SEC) has so far not approved any filings for Bitcoin ETFs that has been sent there.
The launch of BTC ETF trade would mean that the global market gradually embraces Bitcoin.
Nevertheless, in June this year, two large companies, VanEck and SolidX, have started collaborating on launching Bitcoin ETF, hoping to get a better chance of getting a SEC approval for this new asset.