The native crypto coin of the Ripple network has been on a tear lately, posting massive gains of 16.80% for the last 24 hours and overtaking Ethereum to move to second place volume-wise. The 'flippening' has been short lived, however, and at the time of writing, ETH has regained its second place, surpassing XRP by market cap.
We've seen constant developments and announcements from the Ripple team including new partnerships and expansion for a long time. The most high-profile is the partnership with Banco Santander to use XRP as the currency for the bank's newly launched mobile app that allows lightning fast payments. Seems like all this hard work finally translates into a higher price for their crypto currency.
Charts at a Glance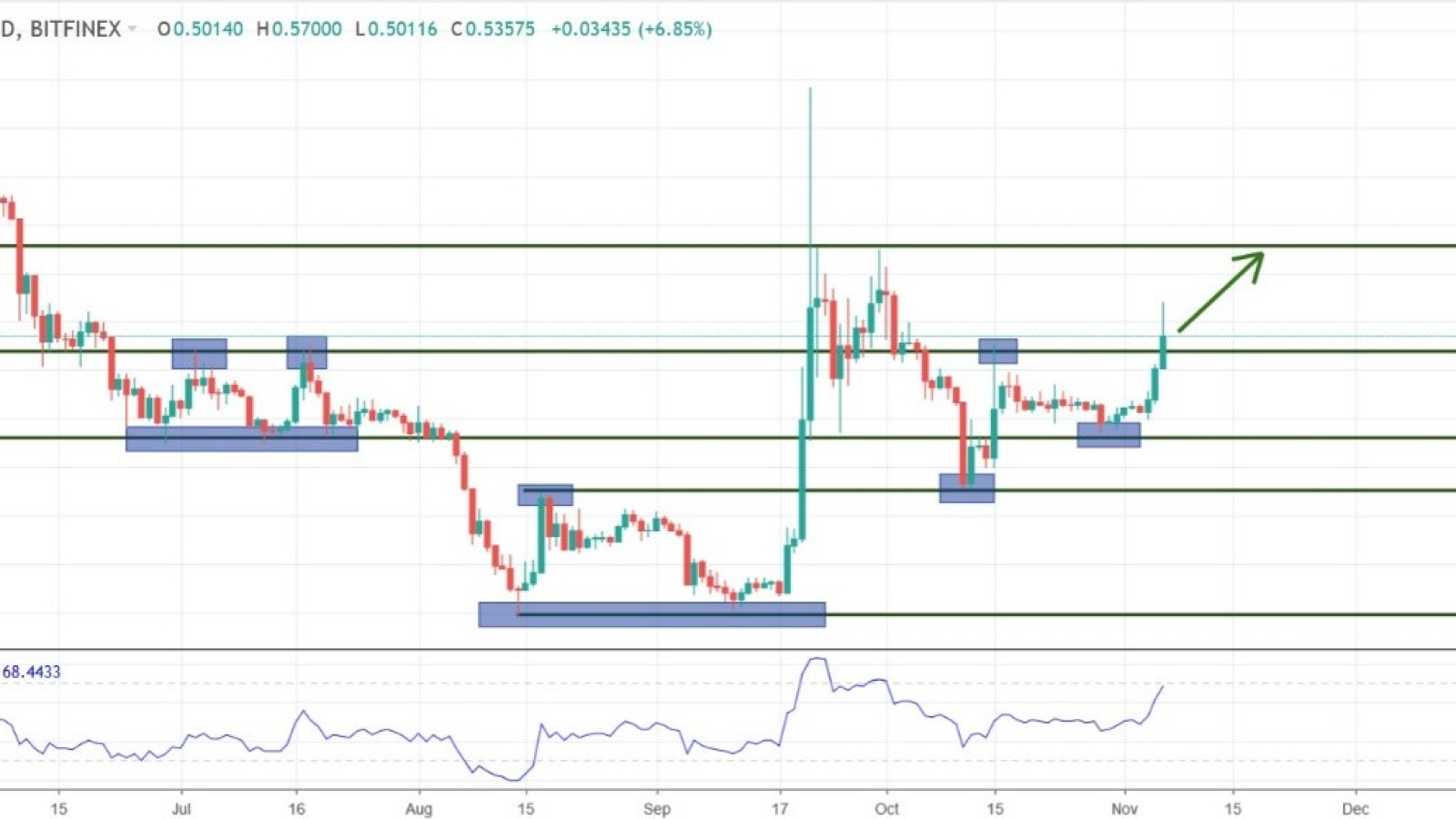 The recent climb has taken XRP/USD above a key resistance at 0.52, reaching a high at 0.57 as of time of writing. Price has now retraced to around 0.5340 but this is very normal after a strong climb and the outlook remains bullish. If XRP can stay above 0.52, which may turn into support, the outlook is positive.
A Daily candle close above the mentioned level (0.52) would confirm the break and would make 0.60 – 0.62 the next target. As you can see from the chart above, price has tested this level several times in the past but most of the times it just bounced lower, so we are dealing with a strong resistance, which at the time can still pose some problems for the bulls. As mentioned, a Daily close above it would confirm the breakout.
Support zone: confirmed support at 0.43; possible new support at 0.52
Resistance zone: 0.60 - 0.62
Most likely scenario: close above 0.52 and extended rise towards 0.62
Alternative scenario: A retracement lower to test support (outlook remains bullish even if this happens)