The cryptocurrency market is on the move. The sleeping beast has begun to stir and the animal spirit in question is a bull. The news, unexpected and more than welcome, that top SEC officials believe a BTC/Cryptocurrency ETF is inevitable has gotten people's attention. It seems, after all, that blockchain is useful, tokens are assets, and people still want to own them.
In other news, word from JP Morgan is they're launching their own cryptocurrency. Labeled the JPM Coin it is intended to instantly settle payments between its clients. The token is only expected to handle a small fraction of the total business but is a sign the world's leading consumer bank is on board with blockchain.
Cardano (ADA) Price Prediction
Cardano hit a near-term peak within a longer-term trading range and is now falling back to support. The token looks like it could fall all the way to $0.40 but that will be a good thing. The token is exhibiting signs of bullish behavior that are likely to continue this year. Confirmation of support at the $0.40 would indicate buyers are still present, and ready to start bidding up the price. Longer-term, a move up $0.50 looks very likely over the next 4 to 8 weeks.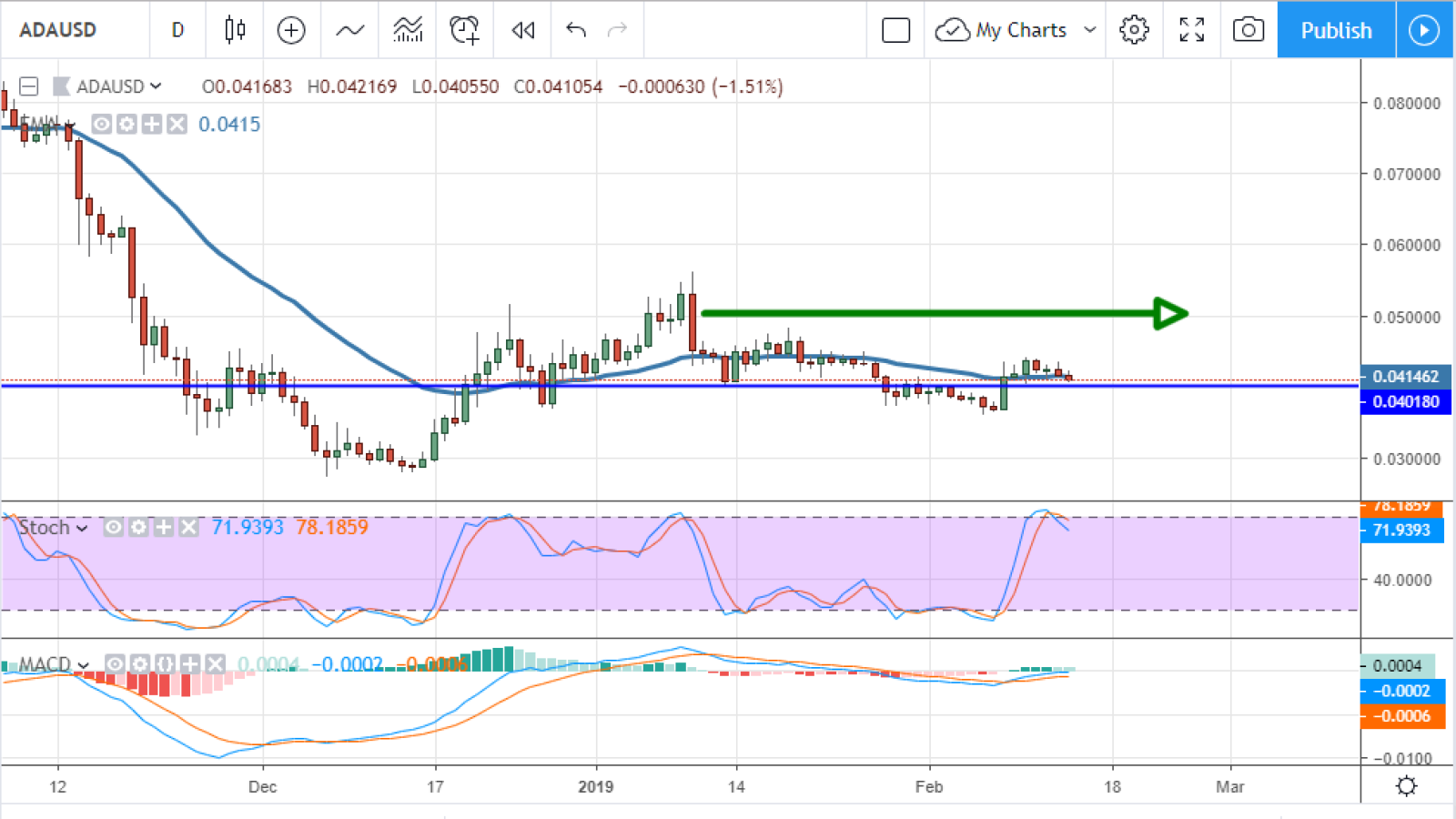 Monero (XMR) Price Prediction
Monero has also retreated to test support at a key support level. This level is the short-term 30-day moving average, an EMA that was bullishly broken just a few weeks ago. Today's retest is not unexpected and even welcome as it will allow other traders interested in this move to get in before the rest of the market decides to take the action. It is possible that support at the EMA will break and the token will move lower if so, I would look to the $43.50 level as the next target. A move below that level would likely result in a retest of the long-term low near $40. My six to twelve-month target for this token is $60.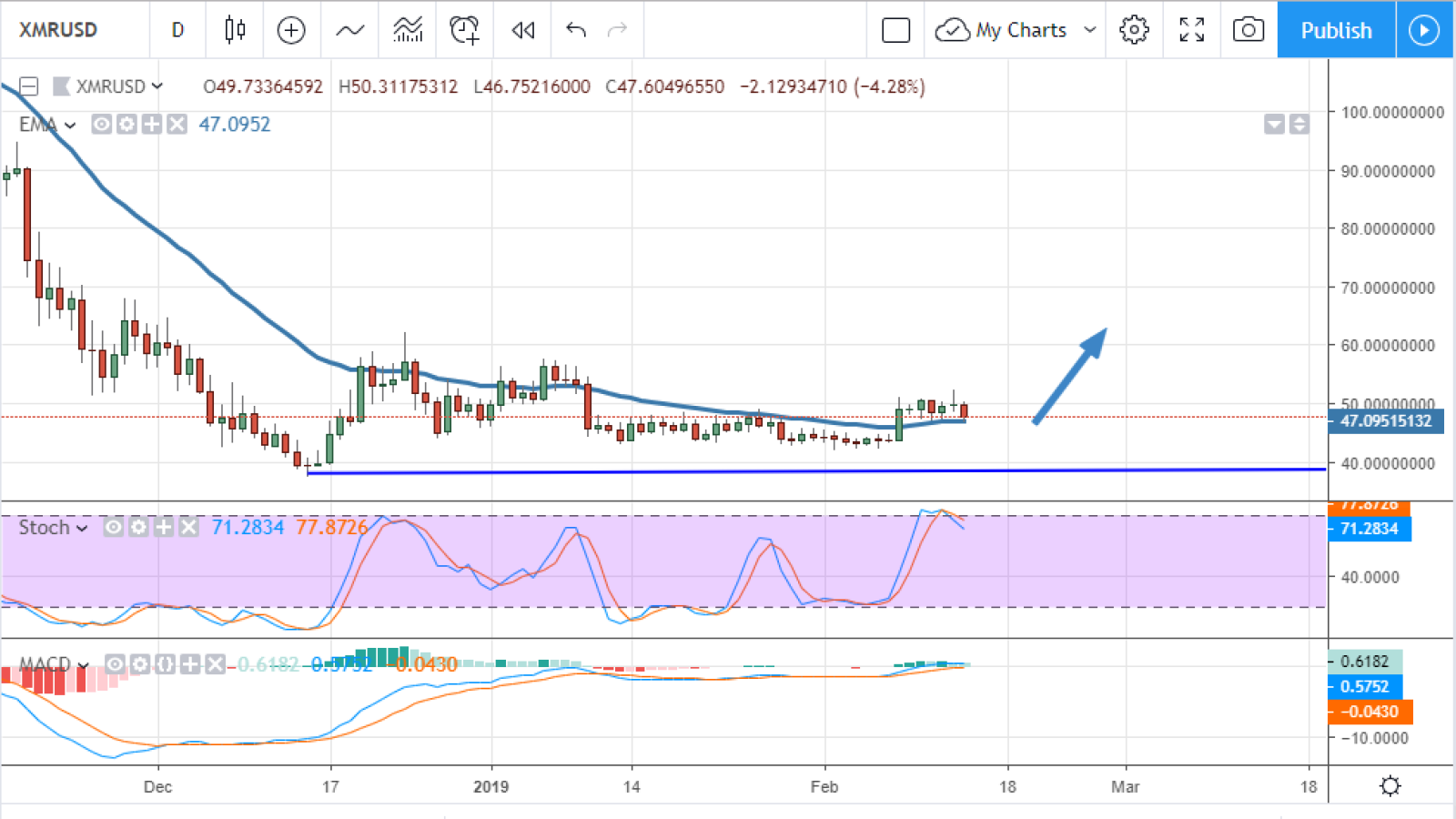 IOTA Price Prediction
Iota is one bullish looking cryptocurrency. The token made a strong bounce from a long-term low in December, has retreated to bounce from a new, higher support level, and is now set to bounce from the new trend line and move above the 30-day EMA. Such a move would be about as bullish as you can get and would be supported by the indicators. The MACD momentum is already bullish which shows buyers have the upper hand in this market, stochastic is pointing lower but trending higher and set to fire a bullish signal. Assuming the token responds as I expect price should move up to the $0.30 level in the near-term and then continue to trend higher.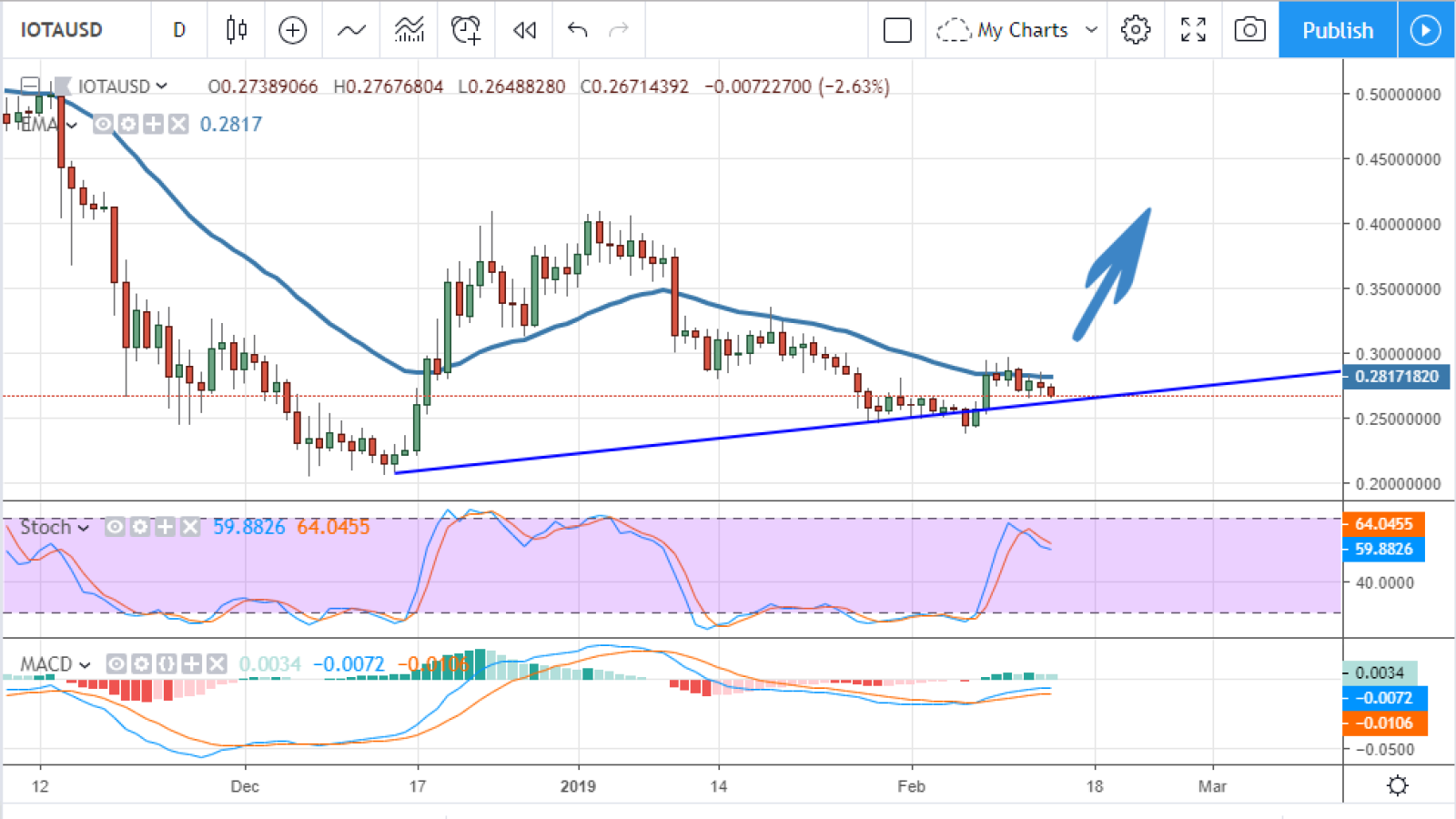 DASH (DSH) Price Prediction
Dash, the original master node coin, is also exhibiting some bullish behavior. The token has broken above the 30-day EMA and now searching for support. If support kicks in above the EMA I would expect to see a protracted uptrend follow. In the near-term Dash looks like it will move down to retest $74.50, in the long-term a move to $100 is expected.