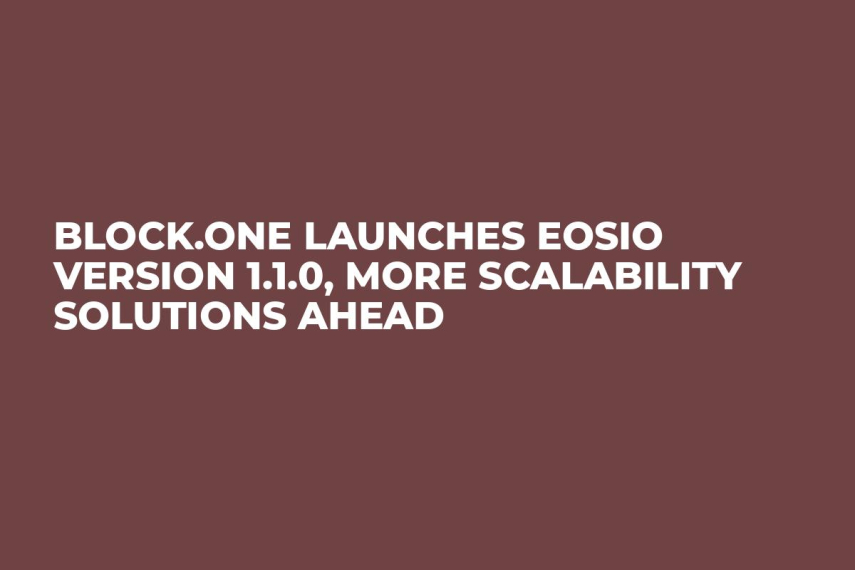 Cover image via U.Today
A while ago the EOS team tweeted about the release of the new update to their Blockchain. The details can be found on GitHub and on this developers portal.
EOS developers have been collecting feedback regarding new apps that users are building on their platform and this seems to encourage them to work on improving the Blockchain even better.
The release they have published is mostly targeted at program developers and is rich in technical terms.
Technical details
Among the updates are features for better archiving Blockchain data, for additional work on confirming transactions, recovering exhausted databases that run EOSIO. Also, the EOS team invites all EOS community members to test the new Preview feature and send back their feedback.
EOS vs TRX
Two coins have been most active recently– EOS and TRON (TRX). Both have launched their mainnet and moved off the Ethereum Blockchain. Both are performing token swap at the moment through large and small crypto exchanges.
However, their further actions differ. If TRON keeps hyping, striking new partnerships and getting listed on new exchanges, EOS continues improving the protocol. Both approaches seem to make sense, however, neither coin has shown any great rise yet. Perhaps, they just need some time.