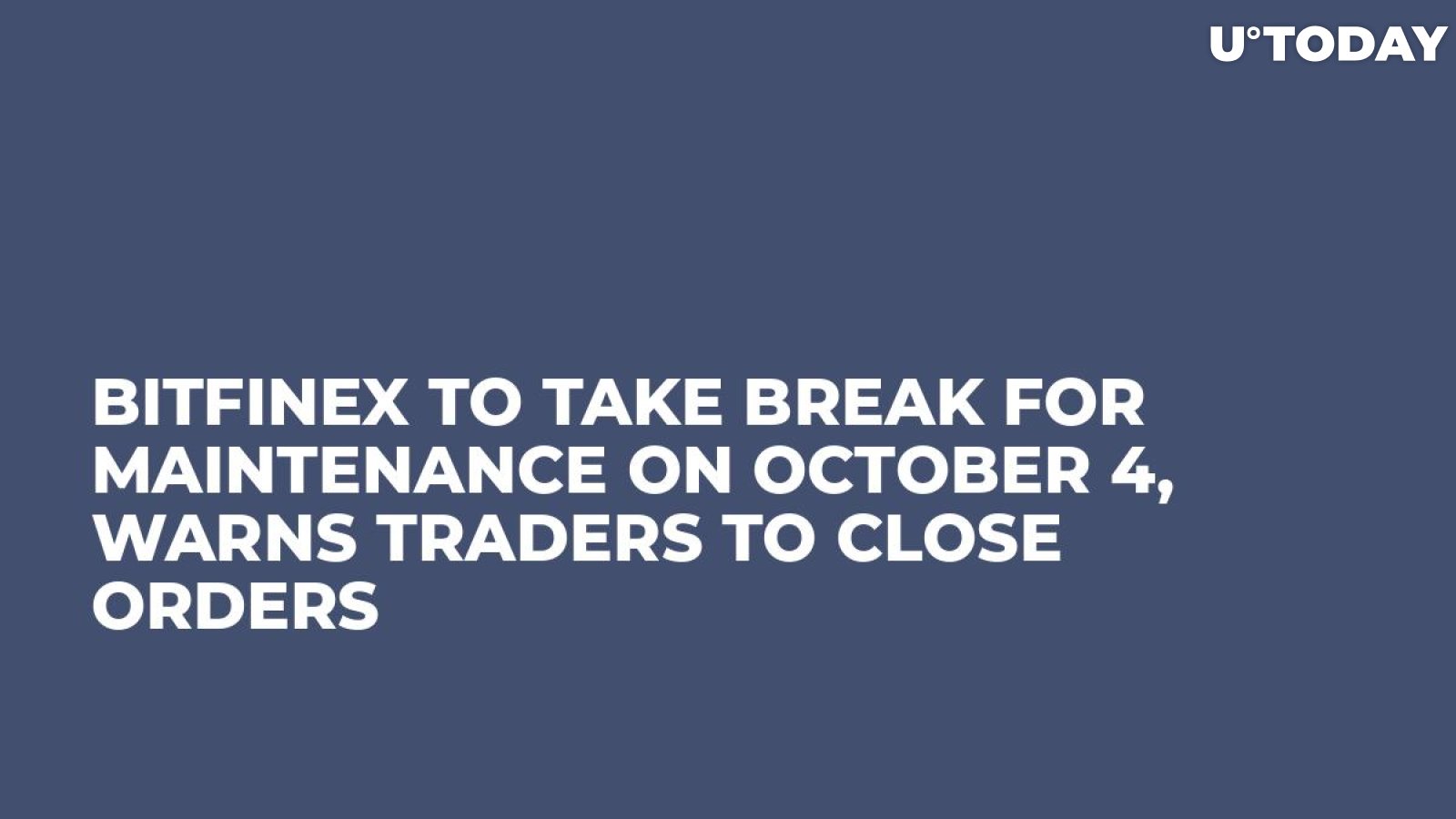 Cover image via U.Today
On Wednesday, one of the largest global exchanges, Bitfinex, intends to suspend operations and conduct maintenance work. This was announced in its official Twitter handle. The exchange team suggests that traders keep the coming event in mind regarding their open orders.
Bitfinex will be undergoing infrastructure maintenance tomorrow, October 4th, between 06.00 UTC and 18.00 UTC. The exact time will be disclosed 30 minutes prior to the start of the upgrade.

Please keep this in mind for all open positions you may have. https://t.co/yjevA3UQVr

— Bitfinex (@bitfinex) October 3, 2018
Maintenance is a frequent and habitual thing for crypto exchanges, but sometimes it can be used with bad intentions. Not long ago, when BitMEX was performing maintenance and shutting down operations, the crypto community suspected a market manipulation, as U.Today has reported recently.
Back then, all short operations were dismissed and the sellers' dominance on the market was lifted.
The maintenance on Bitfinex is to start on Oct. 4 between 06.00 UTC and 18.00 UTC. An exact announcement will be posted half an hour before the event starts.