As U.Today reported earlier, Bitcoin (BTC) has become less volatile than tech stocks. However, the recent reports about Bitcoin's "maturing" phase turning it into a boring asset might have jinxed the impressive stability of the world's flagship currency.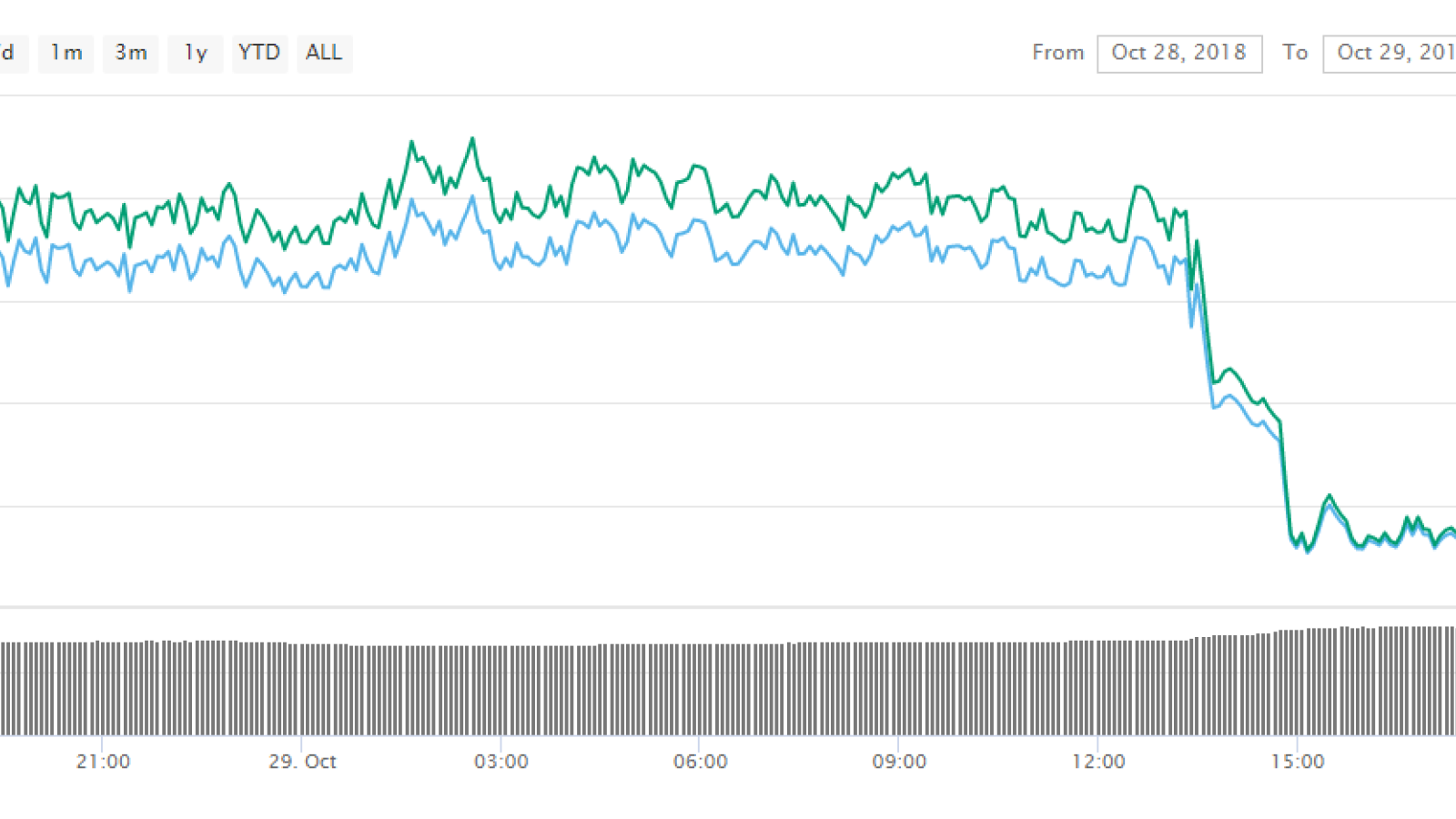 Just in the matter of hours, Bitcoin price dipped by $200. After seesawing above the $6,400 mark for nearly two weeks, BTC has reached its recent low of $6,243. At the time of writing this article, the king of crypto is currently sitting at $6,355. Unsurprisingly, Bitcoin's unexpected volatility also affected the rest of the market: apart from Tether, all top 10 coins remain in the red.

The most reasonable explanation is that Bitcoin is finally reflecting the sentiment of the stock market that has been experiencing a severe sell-off for a whole month.