Last weekend brought about a $1,000 price resistance break for Bitcoin for the first time in a long time. Unfortunately, it was short-lived as the major cryptocurrency's price dove back towards $3,700 on Sunday.
The effect of Bitcoin's price on the rest of the market was to be expected as the majority of coins mirrored its movements. However, one difference was with Ripple's token, XRP. The third largest coin by market cap, XRP managed to bounce back from the market slump to reach similar heights to before the fall.
The basis for this spike was the announcement from Coinbase that XRP would finally find a place on the major US exchange for its Coinbase Pro users. Yet since that news has broken, the XRP price has started to fall again.
Still, even with its fall, the price of the coin is still up over 24 hours — nearly five percent — and in the long term, the prediction is that this announcement by Coinbase will keep it climbing.
Chart movements
For those that were watching the market intentionally after Bitcoin broke the $4,000 mark, they would have been disappointed to see that it was not able to hold that floor, and even more disappointed to see that it took most of the top ranked coins with it as it fell.
XRP went from $0.35 down to $0.30 in the fall that affected most of the market, but managed to hold onto that resistance point. After trading sideways for a while, the news of Coinbase Pro listing XRP broke and sent the coins skyrocketing back up to $0.346.
However, since that news has broken, the price has actually started falling again, rather than continuing on its upward trend. There are a few reasons for this, and some of it must be down to the lull in the market after the rally.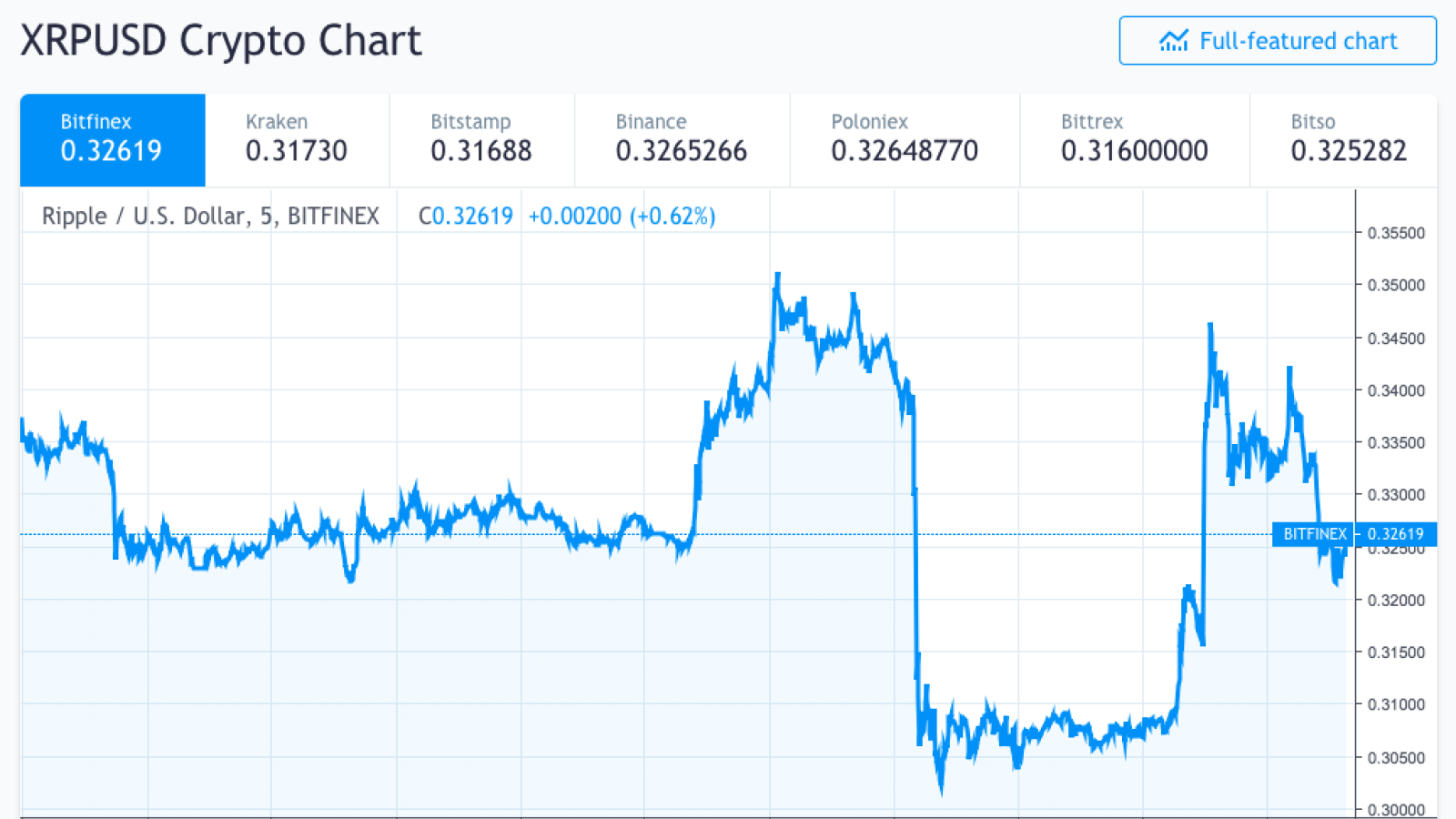 Ripple is now around $0.326, which is still up from the general market collapse, and represents a five percent increase over 24 hours, but the question is what will happen next?
Long-term positivity
A Coinbase listing has been on the Ripple wishlist for some time now, and the fact that the exchange has made the first steps by announcing this for its Coinbase Pro customers shows good progress for investors in the cryptocurrency.
Ripple has been making many banking partnerships, and consistently has been growing that side of their business, but for the XRP token as a slightly separate entity, moves like this are helpful in legitimizing the token further within the cryptocurrency ecosystem.
This falling in price is nothing to be concerned about, as the volatility and price correcting after big news such as the Coinbase listing is to be expected. As volatility returns to the market, it indicates more trading volume, which in itself can lead to better price growth and prediction in the medium to long run.