WORLD BLOCKCHAIN SUMMIT - SINGAPORE
Event details
Location:

Event place

MARINA BAY SANDS HOTEL 10 Bayfront Avenue

Dates:

Thu, 07/19/2018 - Fri, 07/20/2018

Website

https://singapore.worldblockchainsummit.com

Price: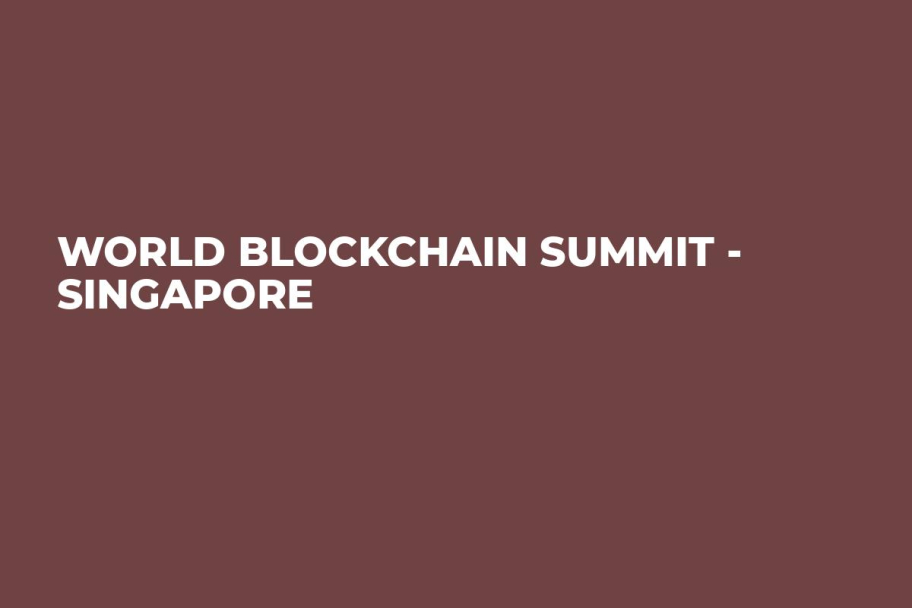 Cover image via U.Today
World Blockchain Summit is a global series of elite gatherings that take place around the world including UAE, Kenya, Russia, Germany, Singapore, Slovenia, Malaysia, Saudi Arabia, Taiwan, Indonesia, Japan and China – to name a few.
It connects global blockchain gurus and technology players in this space including emerging startups – with regional businesses, governments, IT leaders, investors and blockchain developers from across the world.
The summit features enterprise/government use-cases, inspirational and thought-provoking keynotes, panel discussions, tech talks, and a host of networking opportunities.
Advertisement
Top
Crypto
News
in
Your
Mailbox
Top
Crypto
News
in
Your
Mailbox