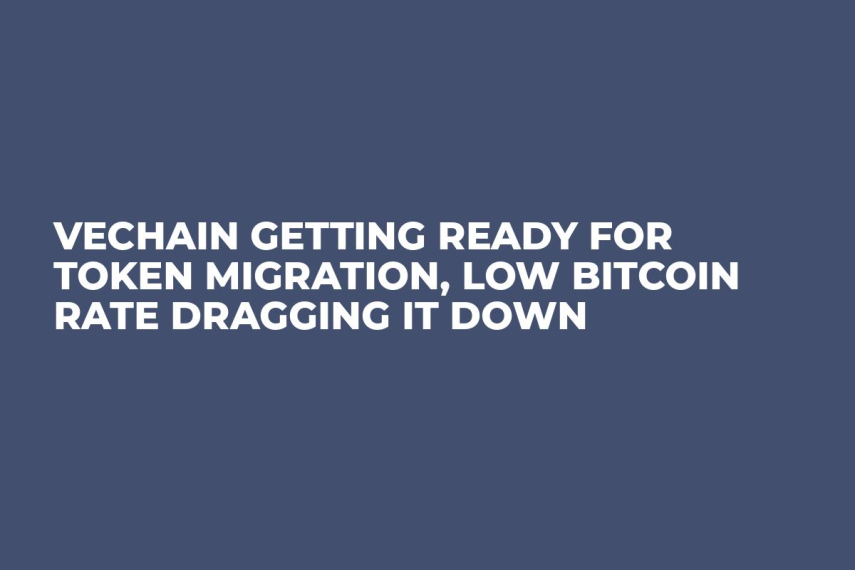 Cover image via U.Today
VeChain is getting off the Ethereum Blockchain and on August 1 launches its own staking system.
Token migration
The token swap will start in mid-July and the holder will get about three months to change their ERC20 coins for new VET tokens. The same situation has recently happened to EOS and TRON.
The platform offers two options for the token migration. First is via crypto exchanges, like Huobi Pro, Binance and LBank. Second is with the help of a mobile wallet. Besides, the community has also asked the developers for a desktop wallet.
One old VEN token will be swapped for 100 new ones.
Market situation
Over the past month, the VEN rate has been going down– from $5 that it recovered sliding to $2.55 once another big
sell-off took place. For this reason, investing in a VeChain node has become cheaper, though still quite substantial.
Recently VEN has been listed on the LBank trading platform, which makes the number of exchanges trading it slightly wider. The token is also trading on Binance against Tether (USDT). But the overall number of coins is still not traded actively is that they are being kept for staking and locked in nodes.
Going down with Bitcoin
At the moment, around 80 percent of VEN is trading in pair with BTC. The coin has already dropped nearly 20 percent in Bitcoin prices and now the BTC slide has made the dollar price of VEN go even lower.