D3 Bahamas Web3 & FinTech Conference | October 10-12, 2023
Event details
Location:

Event place

Atlantis Paradise Island Bahamas

Dates:

Tue, 10/10/2023 - Thu, 10/12/2023

Website

https://www.d3bahamas.com

Price: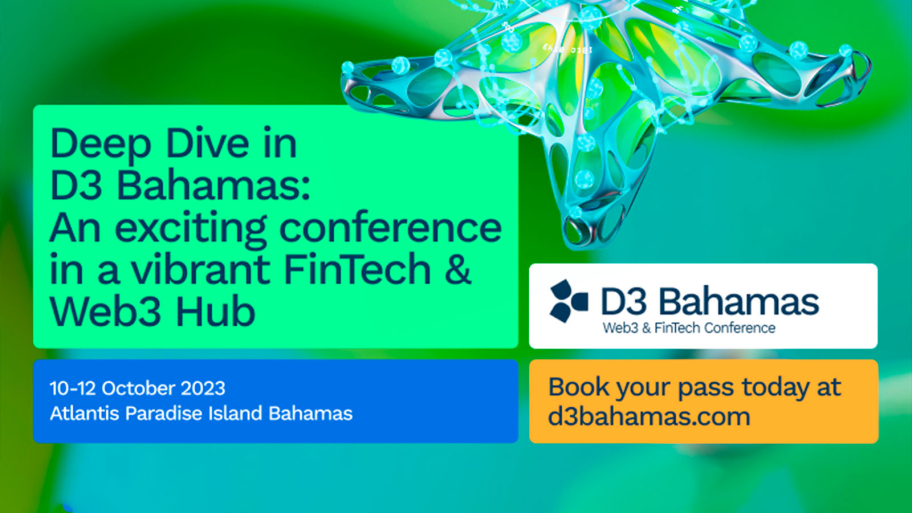 Cover image via U.Today
Join us in The Bahamas for the inaugural D3 Web3 and FinTech Conference at Atlantis Paradise Island Bahamas from October 10-12, 2023.
As innovators face disruptions, you deserve clarity to strategize amid volatility. Backed by the Bahamas Government and Securities Commission, D3 gathers leaders committed to transparent discussion restoring trust. Share your views to help shape supportive policies through teamwork.
At D3, cooperation helps us navigate disruptions together. Leave empowered with insights and relationships, transforming volatility into opportunities.
Hear from global regulators and policy leaders shaping the future directly. Make connections across borders and elevate your organization.
The Bahamas fosters growth through responsive governance. Share your voice to strengthen regulation where innovation can flourish.
Secure your spot now at D3 Bahamas: fnvr.se/D3-ticketing
For more information, visit our website: https://www.d3bahamas.com
Get 10% off your ticket with a special discount promo code: COMUTD10PAID
Advertisement
Top
Crypto
News
in
Your
Mailbox
Top
Crypto
News
in
Your
Mailbox