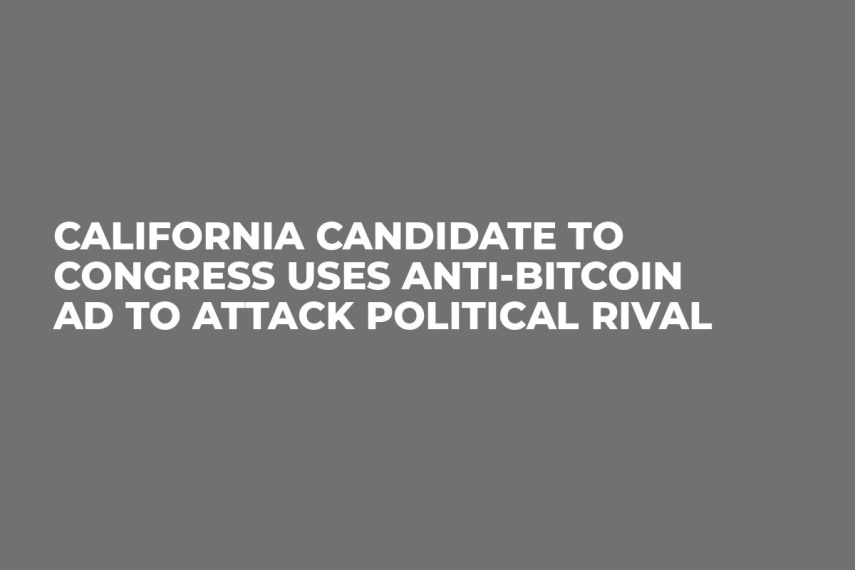 Cover image via U.Today
Dave Min has recently performed a media anti-Bitcoin attack against another candidate from the same party, Brian Forde, and his sponsors who finance Forde's election campaign with BTC. Min, who used to work for the US Security and Exchange Commission (SEC), opposed Forde, the former head of the Massachusetts Institute of Technology (MIT)'s cryptocurrency initiative.
Min called Forde's donors cryptocurrency speculators who oppose regulatory struggles against drug trade and human trafficking.
Forde is the first candidate who wants to actively use Blockchain for collecting public opinion regarding the decisions of the US Congress and who accepts donations in virtual coins.
So far Forde managed to collect $130,000 in cryptocurrencies on his website crypto.forde.com. He claims that his goal is to promote technology and Blockchain in particular on the level of policymaking.
The cause of the attack
Among those who donated digital tokens to the Forde's election campaign was Brock Pierce, a board member of The Bitcoin Foundation. This could be one of the reasons why Min attacked Forde in the first place. It is well-known that The Bitcoin Foundation opposes some of the regulatory measures implemented by SEC.
Forde responded in the social media that he prefers fighting for progressive values than oppose people from the same Democratic party and would rather stay united with them.
So far, Min has not given any comments in this regard.