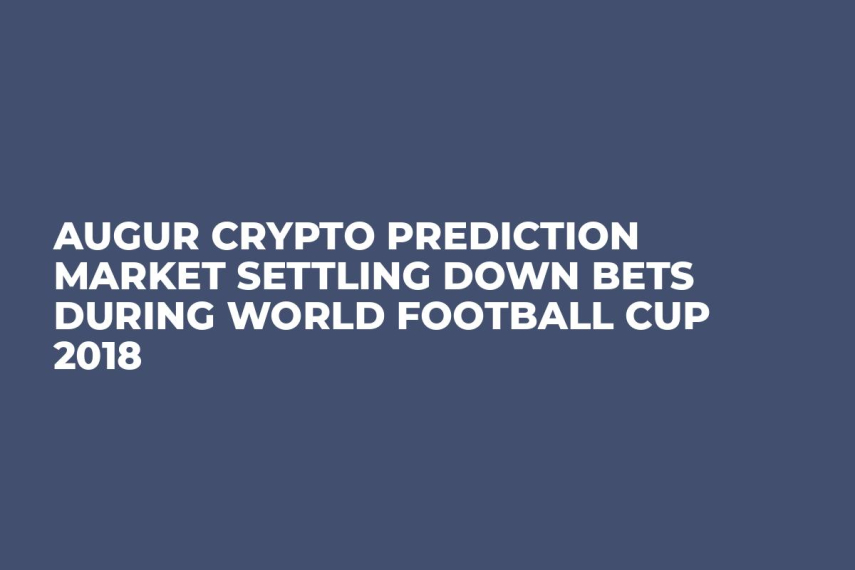 Cover image via U.Today
Augur, the global market platform working with predictions and gambling, has achieved a few crucial milestones.
New achievements
Firstly, the amount of $1 mln in wagers has been surpassed. Secondly, the team shows the correct qoutcome of the events that were bet on and all payments made, correspondingly.
Football World Cup
Augur started off working with the event of global importance– the World Football Championship 2018 hosted by Russia. Not only that foreign travelers could spend their crypto in Moscow, Kaliningrad and other cities, they could also make sports bets through the Augur platform.
The total amount of open interest for that was around $20,000. The company settled the bets and paid them out correctly. Reporters who bought Participation Tokens can now easily get them back for their share of market trading fees along with their Augur's REP coins back.
Good results
Over 50 percent of those who made bets via Augur made a correct forecast that the French would beat Belgium in semi-finals. However, just around 40 percent of Augur gamblers made a correct prediction that Belgium and French team would together score 2.5 goals in the match.
Even though this is not a great achievement, still it was quite a good start right after the platform's launch.