Digital payments startup Uphold recently announced that XRP had surpassed Bitcoin (BTC), becoming the largest cryptocurrency in USD value. Uphold's XRP obligations are nearing $28 mln.
Surpassing the flagship coin
If one were to remove all altcoins, it turns out that Uphold has more XRP obligations than BTC. As of now, XRP is standing at $27.6 mln in comparison to Bitcoin's $25.9 mln.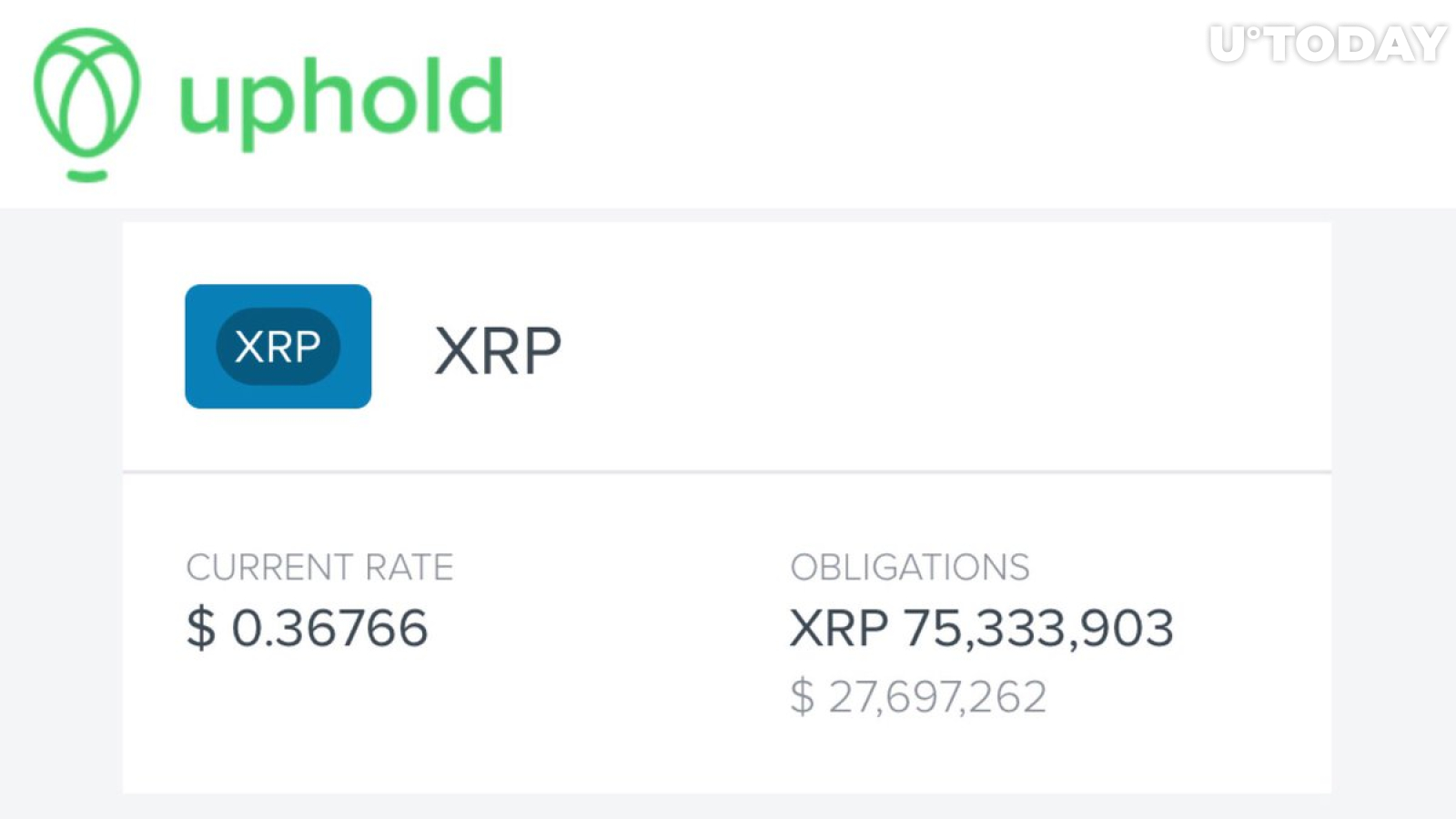 A cursory look at the Reddit community shows that many users stick to Uphold specifically to buy XRP. Hence, these statistics are not entirely surprising. In 2018, a slew of major trading platforms (Revolut, eToro, and Uphold) listed XRP. Meanwhile, their indignation with Coinbase continues to grow since the major US fiat-to-crypto exchange continues ignoring the second biggest currency by market capitalization.

Binance, the biggest exchange by trading volume in the world, recently rolled out its XRP-based trading pairs, which also gave a substantial boost to the asset's price. However, some users choose Uphold over Binance as it has a level of fraud security (its insurance covers a small percentage of holdings). Uphold has also recently stated that they are 'working hard' in order to acquire the NY Bitlicense.
We will! No update yet, but we continue to work hard to make this happen. Stay tuned here for future updates! 😊

— Uphold (@UpholdInc) December 26, 2018
Is the flippening ever happening?
In the first week of January, XRP briefly outperformed BTC with 25 percent relative gains, but the rest of 2018 turned out to be bumpy for the currency. In February, it already experienced an 80 percent drop from its ATH, and the rout even worsened through the year. Moreover, Ripple CEO Brad Garlinghouse was hit with numerous securities lawsuits.

On the flip side, the adoption of Ripple's technology is growing worldwide, and September's xRapid release triggered a major bull run. After XRP flipped Ethereum in September, it now firmly holds its second place again.

While there is a mammoth-sized gap between Bitcoin and XRP, it is quite possible that XRP will be a winner in the long-term if Garlinghouse's expectations come true and 'dozens of banks' start adopting the currency.