The crypto market experienced a truly remarkable week, witnessing a surge in digital asset investment products that brought in a staggering $136 million. The undeniably captivating magnet for investors' attention was none other than Bitcoin (BTC), which captured an impressive inflow of $132.8 million. However, it was XRP that stole the limelight as the star performer, as it received over $900,000 in inflows, continuing its positive trajectory.
According to CoinShares' recent weekly report, XRP exchange-traded products showcased outstanding performance, with a remarkable $1 million flowing in during the first two weeks of July alone. This achievement positions XRP as one of the top-performing altcoins, trailing behind only Solana (SOL). Remarkably, since the beginning of 2023, XRP products have accumulated an impressive $7 million in fund flows, solidifying XRP's standing on the market.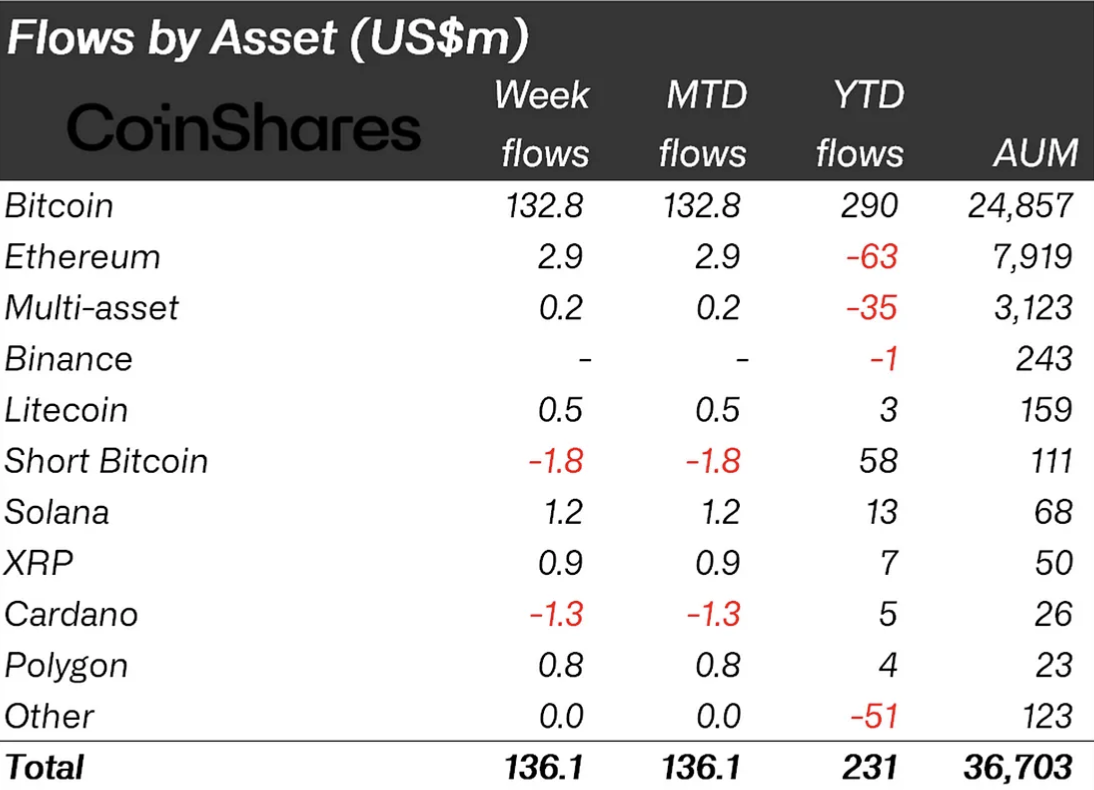 Despite the exciting surge in digital asset investments, CoinShares' report highlights a slight slowdown in trading turnover. The investment products reached a total of $1 billion for the week, which falls short of the previous two-week average of $2.5 billion. Analysts attribute this decline in trading volume to seasonal effects typically observed during the months of July and August, where lower volumes are commonly observed.
The continuous influx of funds into XRP highlights the confidence and interest investors have in the digital asset. With each passing week, XRP manages to captivate the market and further establish itself as a formidable contender in the world of cryptocurrencies. As the epic start to the week sets the stage for future developments, all eyes remain on XRP as it continues to garner attention and demonstrate its potential for growth.