Although Bitcoin seems to rule the market completely and undividedly, there are many decent altcoins popping up on the horizon. One of them is VeChain. Surprisingly, the platform behind it has existed over 10 years, and now VeChain creators are ready to join the competition for the top of crypto market. What makes this cryptocurrency so special, and should you invest in it? Our guidelines and VeChain price prediction will help you to make an informed decision.
What is VeChain?
Recently renamed, Singapore-based VeChain Thor project is a Blockchain platform that's designed for business applications dedicated to the storage, transportation, inventory quandaries, and tracking. It relies on Ethereum to implement smart contracts.
One of the basic technologies underlying VeChain is PoA (proof of authority) that allows successfully combining some advantages of centralization with technological advanced. This platform eliminates some problematic issues connected with government regulations because it's based on the identity of the validator, not consensus. It's authorized nodes that are responsible for transaction validation.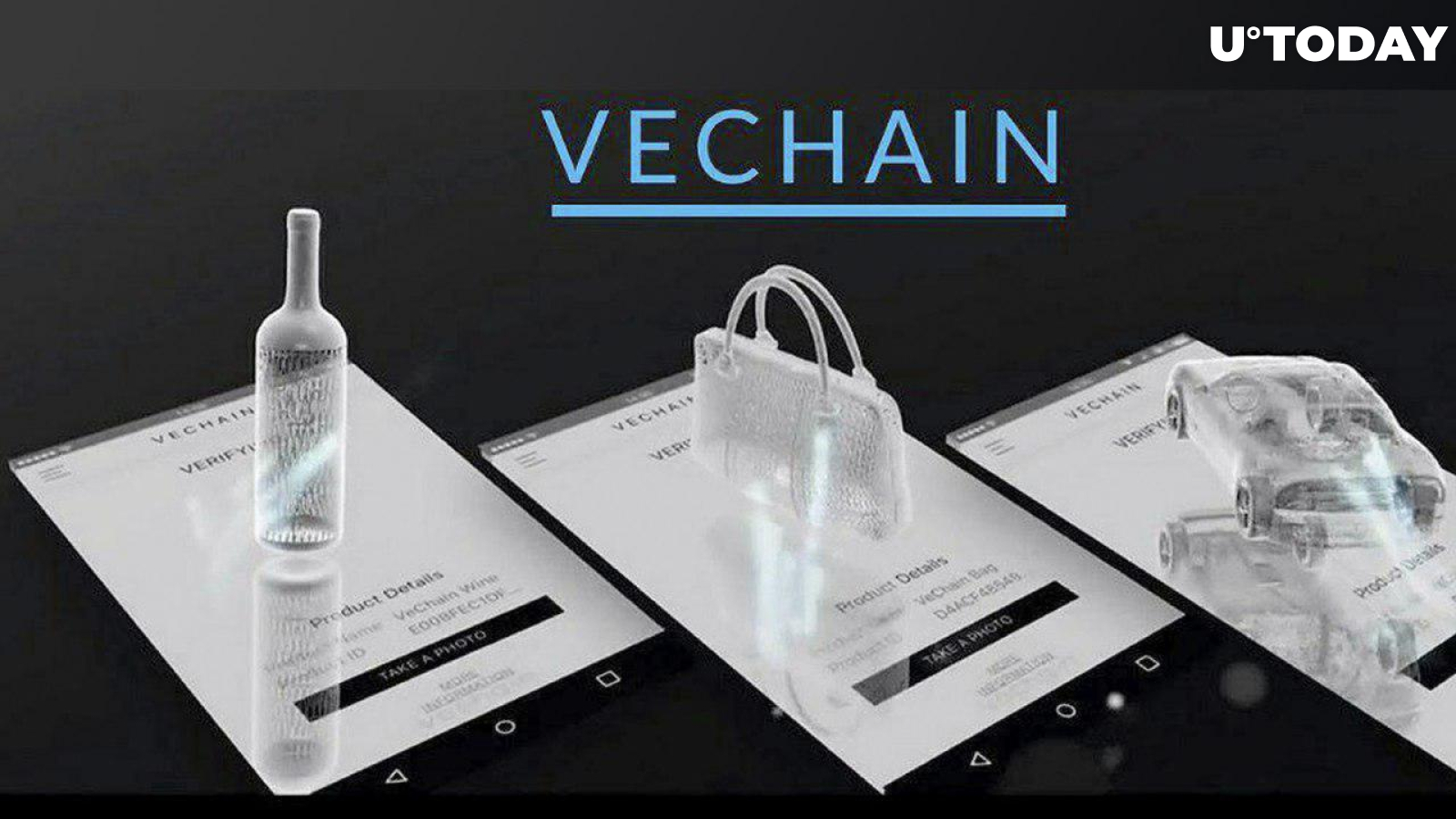 VeChain's technological superiority ensures a high speed and frequency of transactions, as well as simplicity of operations. Like Ethereum, it supports decentralized Apps and can help to streamline business activities across a broad spectrum of sectors, being combined with IoT. VeChain has already established a partnership with some authoritative companies.
Although this platform is called 'Ethereum for business, ' there are many considerable differences between both:
| | |
| --- | --- |
| VeChain | Ethereum |
| Uses proof-of-authority | Uses proof-of-stake |
| There are 867,162,634 VET in circulation | There are 100,800,359.50 ETH in circulation |
| The application is limited by the sphere of tracking and a few other business operations. VeChain relies on the RFID tags to work. | Sphere of application isn't limited. Ethereum is a flexible solution but required a lot of extra coding to be adjusted to a project. |
| Not mineable | |
| Development is done privately | Open-source project |
| Market cap (July 2018) - $1,441,660,121 | Market cap (July 2018) - $50,043,846,687 |
Now when the stage is set, let's get down to VeChain coin price prediction.


VeChain Thor Prediction in 2017: Were the expectations justified?
Unlike other altcoins, the cryptocurrency experienced a sudden growth even before the November-December 2017 VeChain coin prediction started realizing. At the end of Summer 2017, VEN coin rose and reached the price of $2.31. Suddenly, it got back to $0.25, and some investors lost faith in the currency. However, despite the fact price prediction for VeChain didn't exceed $5, it soared in December, and in the middle of January 2018, got to its maximum of $8.02.
VeChain price prediction 2018
If the crypto community witnesses another wave of coin popularity, VeChain can be traded for about $19.6 by the end of this year. Therefore, you can make a good return on your investments. However, this can be called a too optimistic VeChain 2018 price prediction– other sources provide different numbers.
According to technical analysis that's based on historical price trends and currency performance, VeChain can reach $12 in one year (WalletInvestor's prognosis). Another website, tradingbeasts.com, predicts VeChain to reach $8-11.8 in December 2018. Both forecasts are quite positive.
What do experts say? Roger Ver, one of the biggest Bitcoin millionaires, says that VeChain has a lot of potentials since it allows for solving real problems, and can be applied in a wide range of industries. Therefore, your investments can pay off pretty quickly.


VeChain price prediction 2020
Forecasts for a longer term also seem to be pretty great. Thus, according to tradingbeasts.com, VeChain may be in the range of $21.02- $30.92 in 2020. Website cryptoground.com predicts VeChain will be around $5.5. in 2020, which doesn't seem to be much.
There's one aspect that makes authoritative investors believe in VeChain potential. This platform is versatile– it may be used for tracking literally any item. Therefore, It may attract a lot of attention from corporate investors.
Long-term VeChain coin prediction
If we look even further, VeChain appears to be a very promising investment. According to smartereum.com, the price of currency can get as high as $75. Walletinvestor.com's forecast is only $41.457 in 5 years time. However, it means that your investments will be compensated by over 1,000 percent, which is great!
Other sources give different information: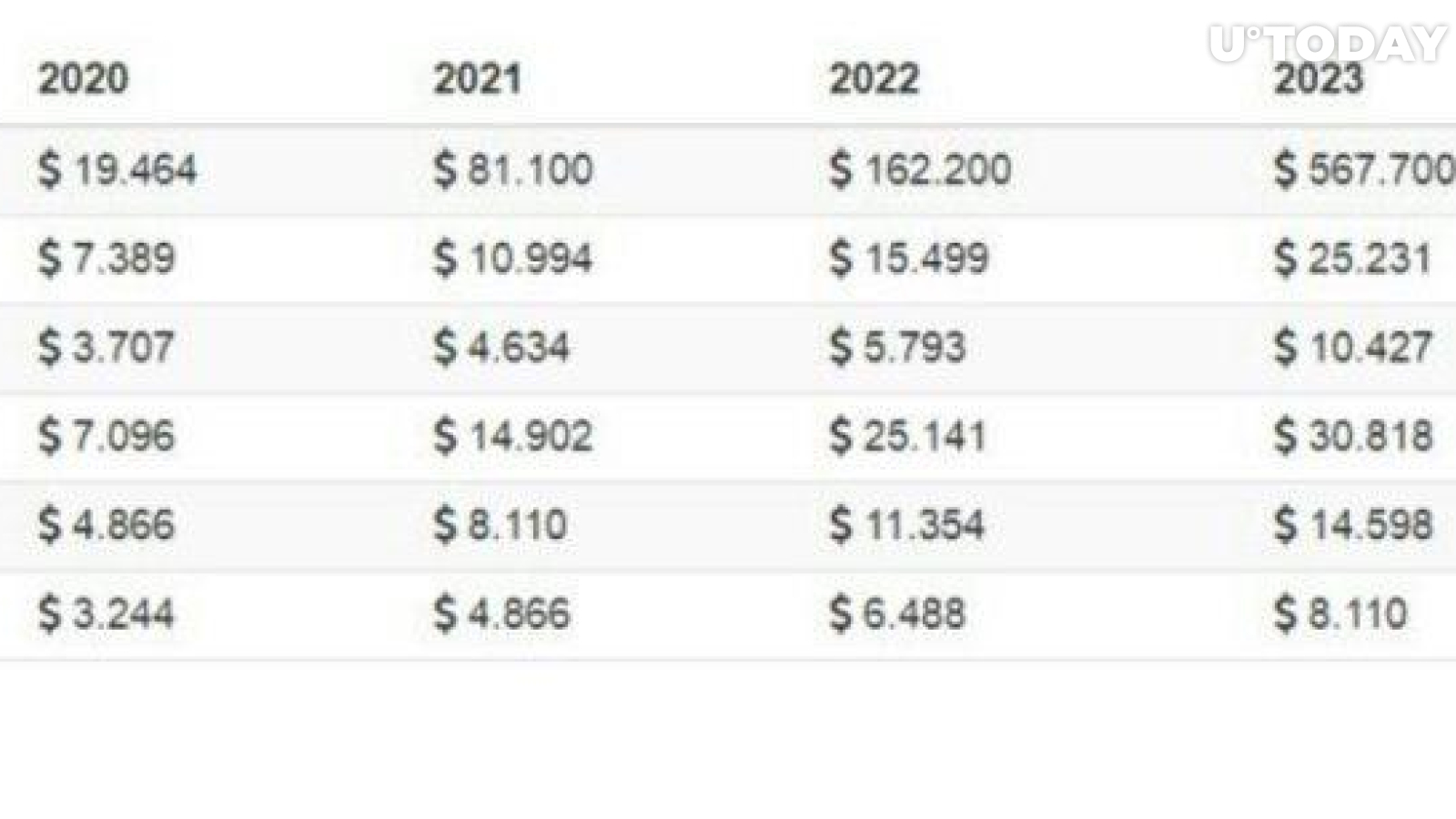 When it comes to VeChain prediction on Reddit, users cannot say exact numbers, but share a mutual opinion that this currency has enough potential to outperform its rivals and be widely implemented in various projects. Thanks to supporting from the famous partners like BMW, it can become enormously popular.
Bottom line
Before making any decisions and believing VeChain crypto price prediction, keep in mind that this cryptocurrency hasn't been properly researched yet. Here are some pro tips:
opt for short-term investments better
make diversified investments
or wait a bit to see the performance and overall authority of VeChain platform.