It's no secret that the crypto market hasn't been very kind in the past few months, even to established players like Bitcoin, Ethereum, and Dogecoin. The negative crypto wave that happened recently hit almost every coin hard.
However, VC Spectra (SPCT) pre-sale is up and running in Q3, 2023.
Supporters of VC Spectra (SPCT) can take part in pre-sale and buy tokens here.
VC Spectra (SPCT) introduces novel project on blockchain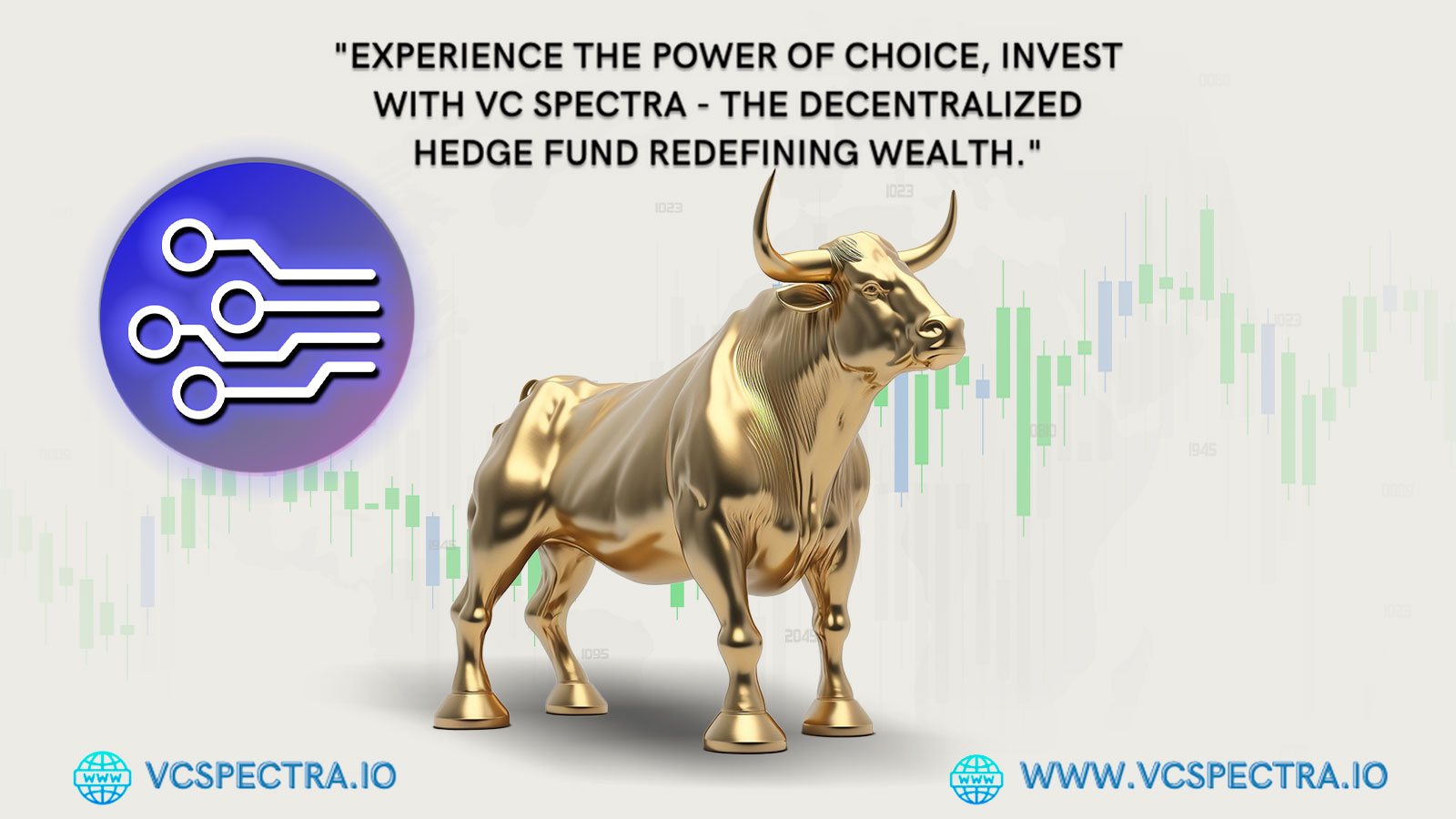 VC Spectra (SPCT) joined the crypto market only recently, but nevertheless, it has already established itself as a serious player and a leading company that is driving innovation on the blockchain and in Fintech. It is a decentralized hedge fund that utilizes AI technology to find the best investments on the market and deliver them to investors on a silver platter.
Namely, VC Spectra (SPCT) provides five investment funds that SPCT holders can invest in, effectively eliminating all the obstacles that people previously had to overcome to take part in the blockchain investment market. Before VC Spectra (SPCT) emerged, only people who knew the market or employed experts from the field could successfully trade and invest in the blockchain.
Also, the VC Spectra team engages in trading in order to give VC Spectra (SPCT) investors even more profits. It uses algorithmic and systematic trading strategies to conduct market research, follow trends, and make the most lucrative and sensible trades. While doing so, VC Spectra (SPCT) also ensures that its investors get maximum profits and minimal risk.
All you need to do to take advantage of everything VC Spectra (SPCT) offers is buy some SPCT tokens and choose a portfolio to invest in. In return, you'll get quarterly dividends, buy-back options, voting rights, access to exclusive pre-ICOs, full control over your assets and investments, and more.
VC Spectra (SPCT) invites investors of various types
Experts and crypto analysts agree that VC Spectra has the potential to provide its investors with 20x gains in the near future. How? Well, it'll start off by realizing 10x returns when its public presale is over. After that, once the SPCT token hits exchanges, experts say that it has tremendous potential to grow, saying that it can offer 20x gains and more!
And if we take VC Spectra's recent track record into consideration, we can see that these projections are highly feasible. Namely, VC Spectra already managed to raise $2.4 million during its private seed sale, which is incredible.
After that, VC Spectra (SPCT) entered its public presale, trading at $0.008 in Stage 1. When the current stage, Stage 2, came around, SPCT jumped by 37.5% and is now trading at $0.011.
Find out more about the VC Spectra presale here:
Buy Presale: https://invest.vcspectra.io/login
Website: https://vcspectra.io
Telegram: https://t.me/VCSpectra
Twitter: https://twitter.com/spectravcfund