Lending trading bots could be one of the most profitable forms of passive income in crypto if you play your cards right. Whether you are a seasoned trader or beginner, U.Today will help you to pick up the best trading bot.

It's not an easy feat to invest in cryptocurrencies given how volatile the prices are. However, it goes far beyond that mercurial industry – even seasoned traders lose plenty of money after unsuccessful trades. The fact that humans, including the most experienced ones, are not immune to mistakes creates a market for automated trading. Trading bots have plenty of advantages:
Users are able to execute trades over the clock without wasting their own time.

No emotional involvement.

Plenty of available strategies.
DAXrobot
DAXrobot offers its customers high payouts, which makes it one of the best offers in the automated trading niche. You have three deposit/withdrawal options:
Bitcoin (BTC)

Ethereum (ETH)

Litecoin (LTC)
The robot automatically determines the most suitable trading strategy based on the specific assets that you choose. However, the best thing about all of this is that the robot is free to use.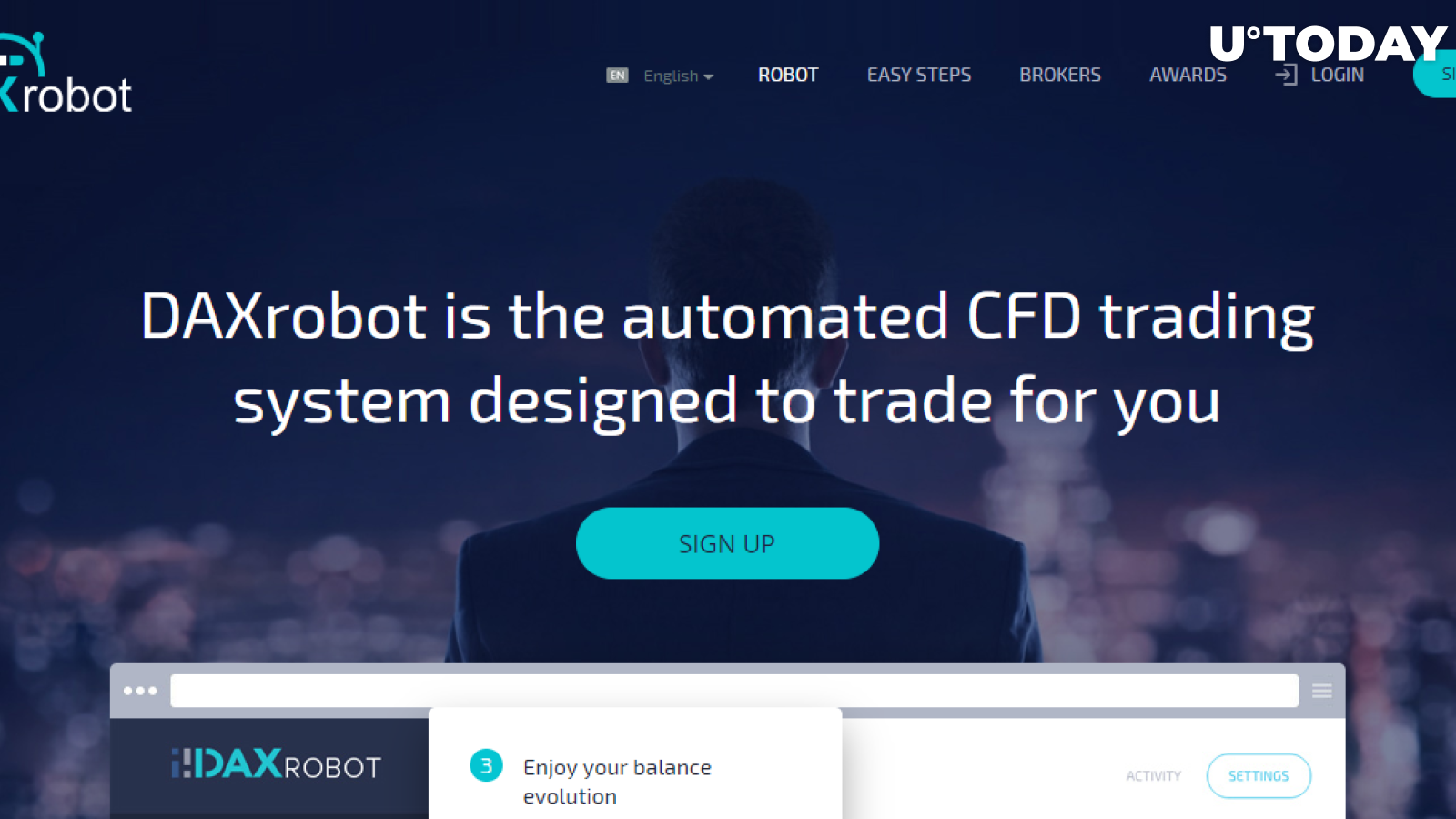 The software has a beginner-friendly interface, which will allow users to understand the basics of trading from the get-go. Unfortunately, DAXrobot doesn't have a phone app.

It works with CFDs and Forex (regulated), so it doesn't touch binary options.

NB! DAXBASE (as well as DAXrobot) do not provide any services on US territory.
BinBot Pro
For those who are short on budget, BinBot could be another suitable option. It supports a slew of cryptocurrencies and binary options assets. Unlike DAXrobot, this trading bot is available worldwide, including the US and Canada.

With a win-rate of over 80 percent, this is one of the best offers on the market that is completely free (you are only required to place a minimum deposit of $250). Users also have the possibility to create a demo account before depositing money.


After registering on the website, you are required to choose one of the brokers and go through a setup process; deposits and withdrawals are conducted by the broker.

Before running the auto-trader, you have to adjust the trading settings. The bot uses the most common technical indicators, such as MACD, Williams %R and others.

Gunbot
Gunbot is yet another established trading bot on the market. The largest exchanges support this bot (the number of exchanges depends on the plan that you choose).

When it comes to pricing, there is a one-time payment for a lifetime license, which could seem like an advantage to those who are not willing to pay fees. There is also a marketplace for different trading strategies, meaning that you can buy unique ones from other traders.

It's also worth mentioning that GunBot has excellent customer support, and its developers are constantly posting updates on Github.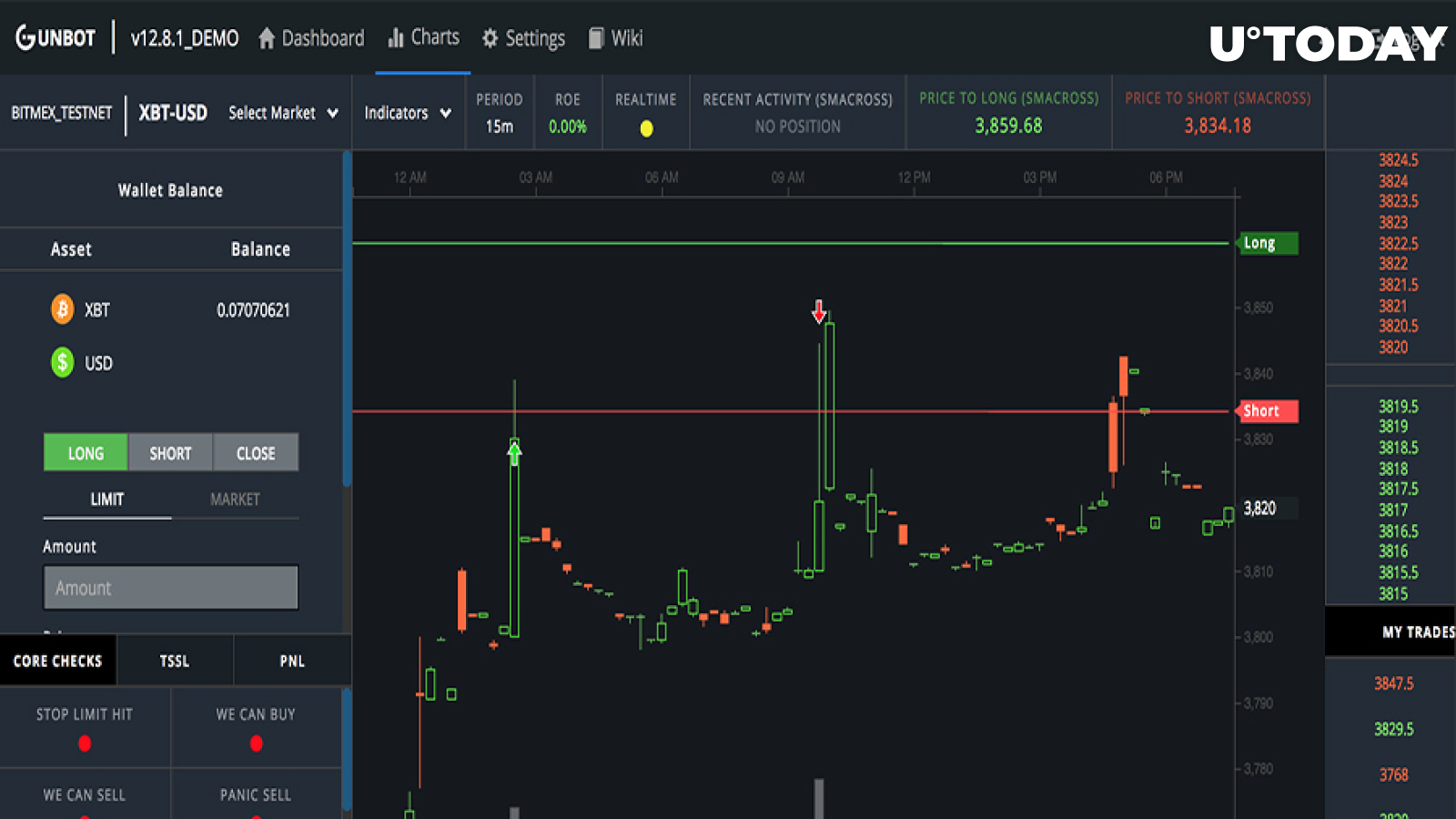 If you manage to configure this bot properly, it can be a perfect tool for generating passive income.
Gimmer
Gimmer allows traders to use a wide array of crypto trading bots. The platform supports multi-currency trading and provides users with many trading strategies (additional ones can be rented from a bot store).

Notably, Gimmer is based on its own decentralized app. The whole ecosystem is powered by Gimmer tokens (GMR). The tokens can be used for renting bots, buying strategies, etc. The good news is that a standard automated trading bot is offered for free.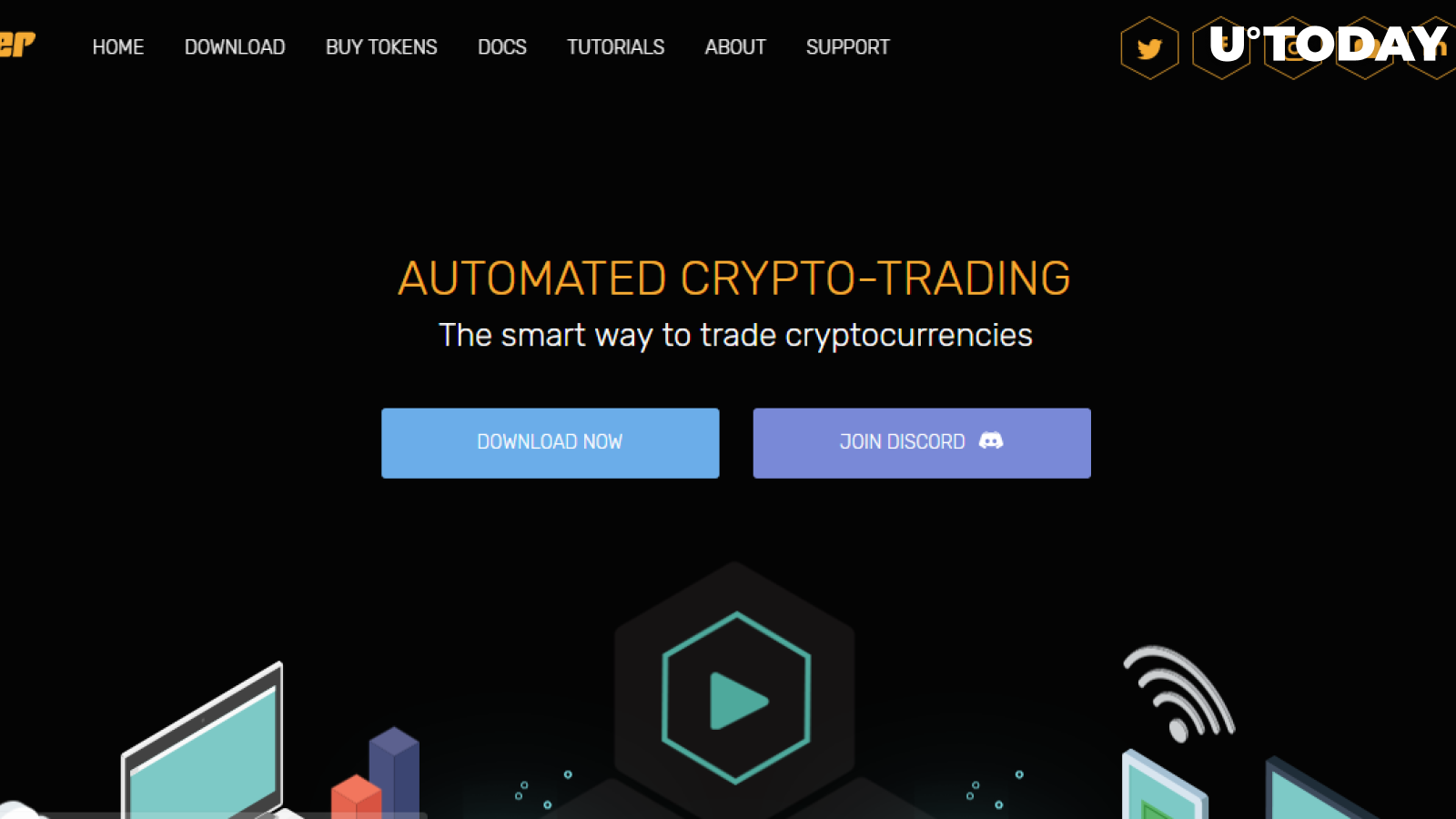 The features include backtesting, marginal trading, setting up indicators and safeties. With Gimmer, you can also use an automated lending bot in order to invest in cryptocurrencies that have the most deficit.

The bot has multiplatform support (Windows, macOS, Linux).
Cap.Club
Cap.Club is your ultimate one-fits-all solution for automated cryptocurrency trading. This platform is a perfect choice for all types of traders – from absolute beginners who would like to take the easiest route to those who seek sophisticated trading tools. Speaking of the latter group of traders, Cap.Club takes pride in its visual editor that allows creating customizable trading strategies without a single line of code.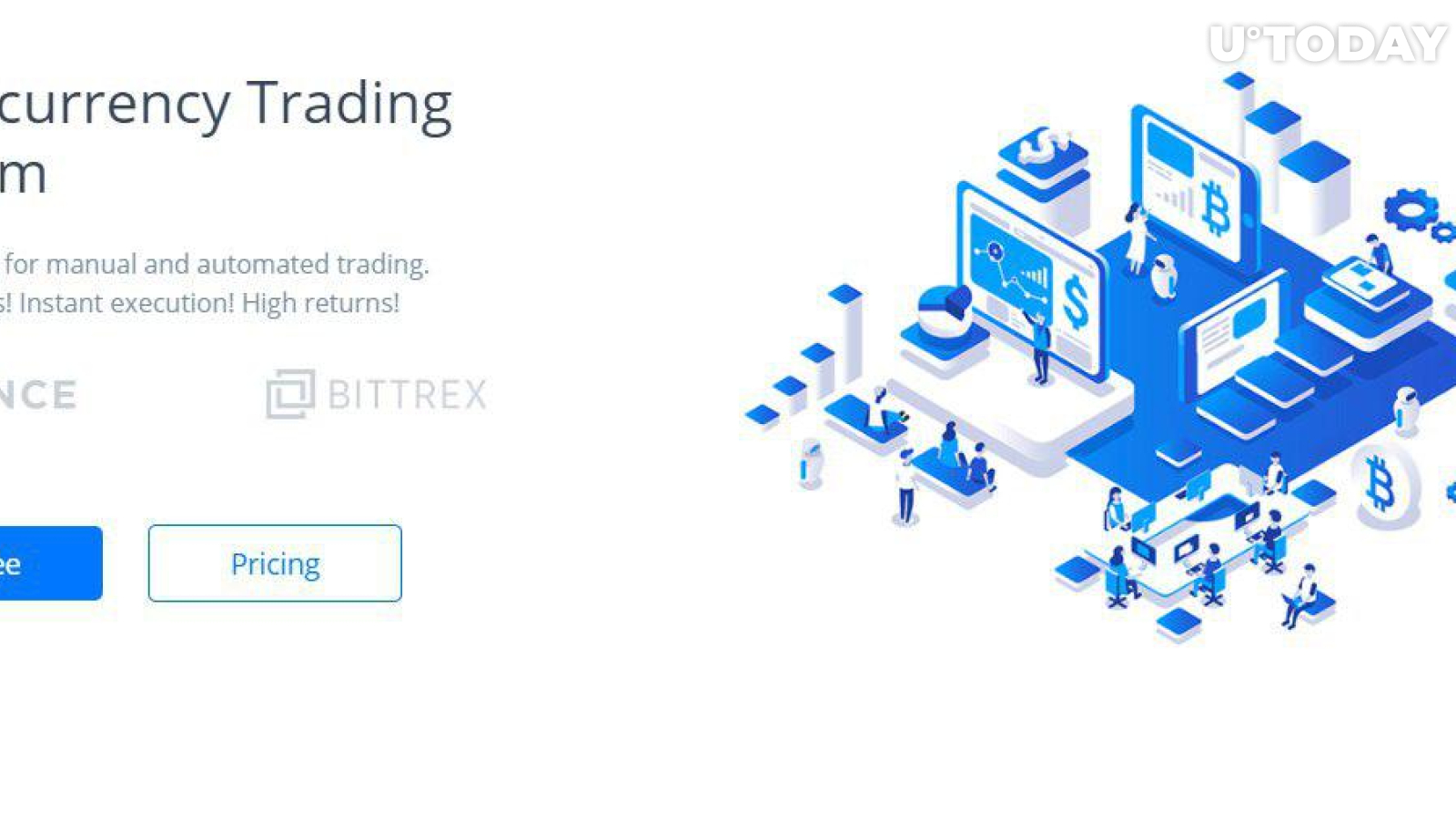 Speed is paramount when it comes to automated trading (sometimes it's all about milliseconds). Cap.Club boasts high processing speed, which lets its bots place orders on crypto exchanges in less than 0.5 seconds.
The best part is that you can use their bots for free (unless you decide to upgrade your account to Pro version in order to unlock more tools). That's a sharp contrast compared to other trading bots that may charge you up to $30 per month. With a free account, you can use three baseline trading strategies and receive e-mail notifications.
Cryptotrader
Cryptotrader is one of the most popular mainstream bots, which explains why it supports so many cryptocurrency exchanges. With its large community of users, there is no doubt that we are dealing with a legitimate project.

Cryptotrader supports cloud-based bots, which means that it is not necessary to install additional software.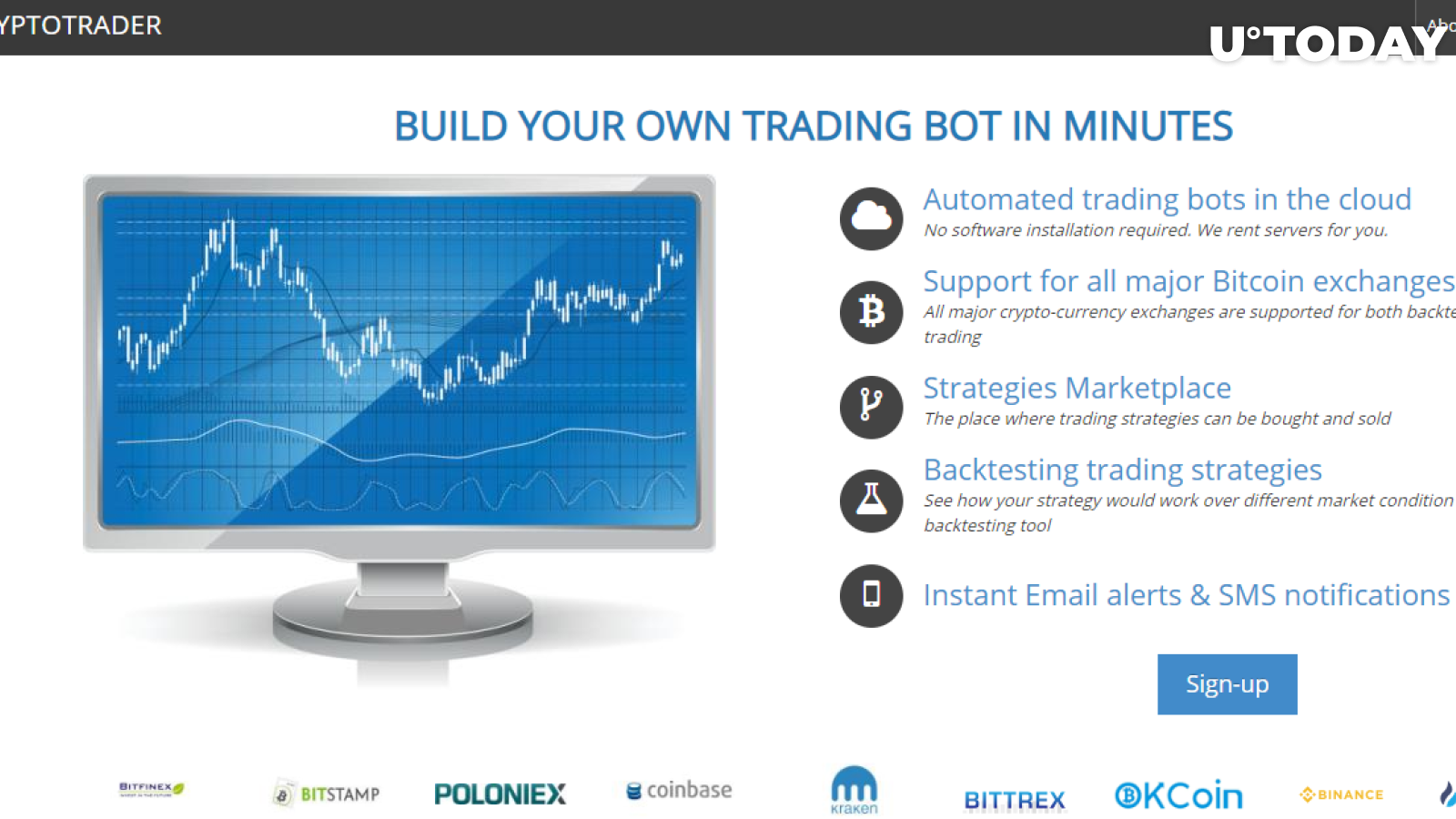 Before actually engaging in automated trading, you can run a backtest tool to see how a certain strategy performs based on the historical data.

Many trading strategies are available for free, but one will have to shell out 0.0522 BTC in order to get access to all trading bots with plenty of other useful features.
Kryll
Kryll is a cloud-based platform for automated trading that allows you to create your own strategies with their unique Drag n'Drop builder. Alternatively, you can buy one in their marketplace where users are able to monetize their own strategies. After running a backtest of a certain strategy, you can estimate how much it will cost you.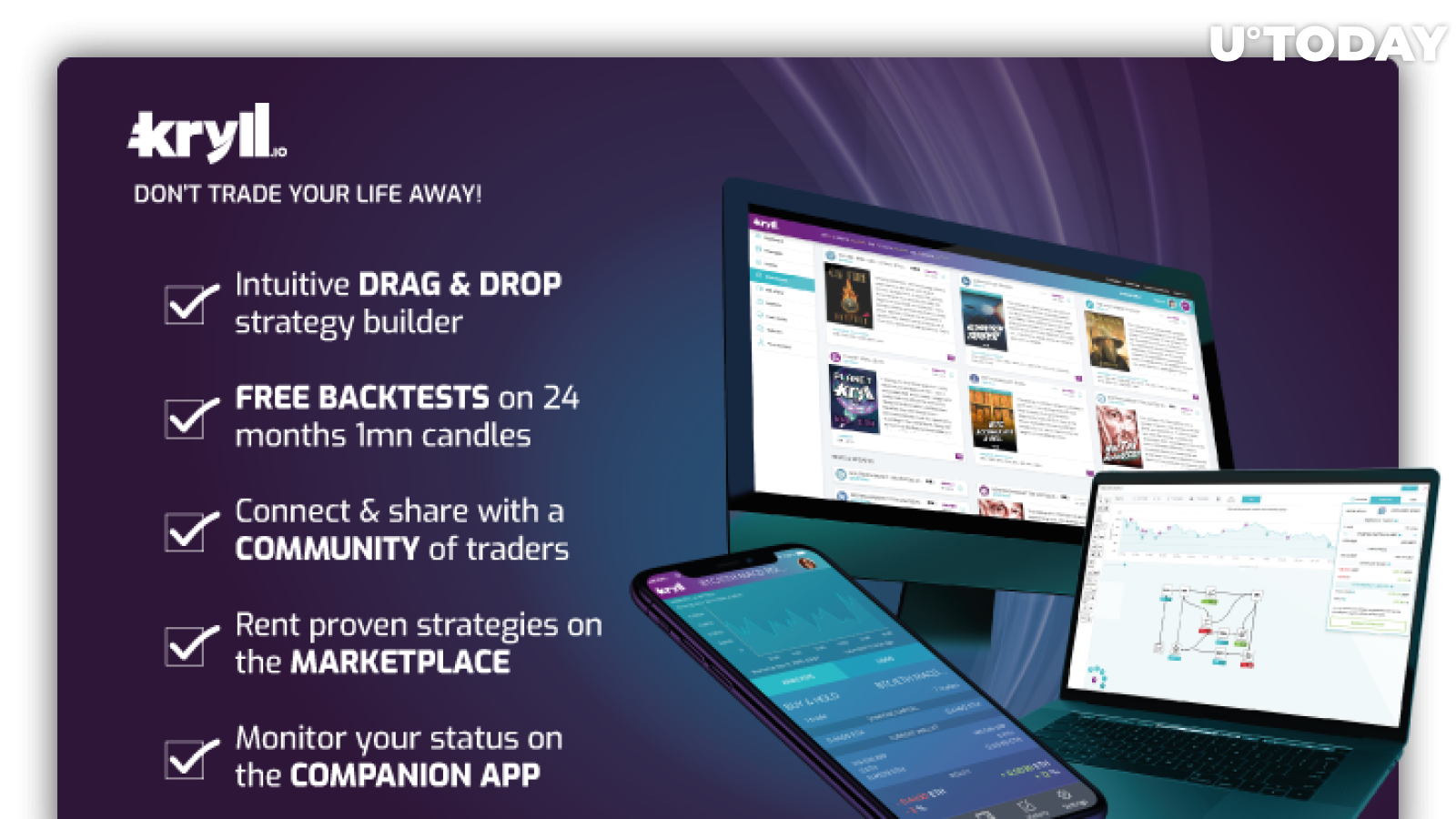 The platform has its native ERC20 token dubbed KRL that serves as 'fuel' for running your different trading strategies. By participating in the KRL holding program, users are able to reduce the amount of fees they are charged for their trading time (Kryll relies on the pay-per-use model). Kryll has a 0.0333% daily fee that is deducted from the total amount of funds you invested throughout the day.
There is no need to download specific software on your computer since you can manage all your strategies online. Meanwhile, there are mobile apps for iOS and Android users.
Other bots to consider: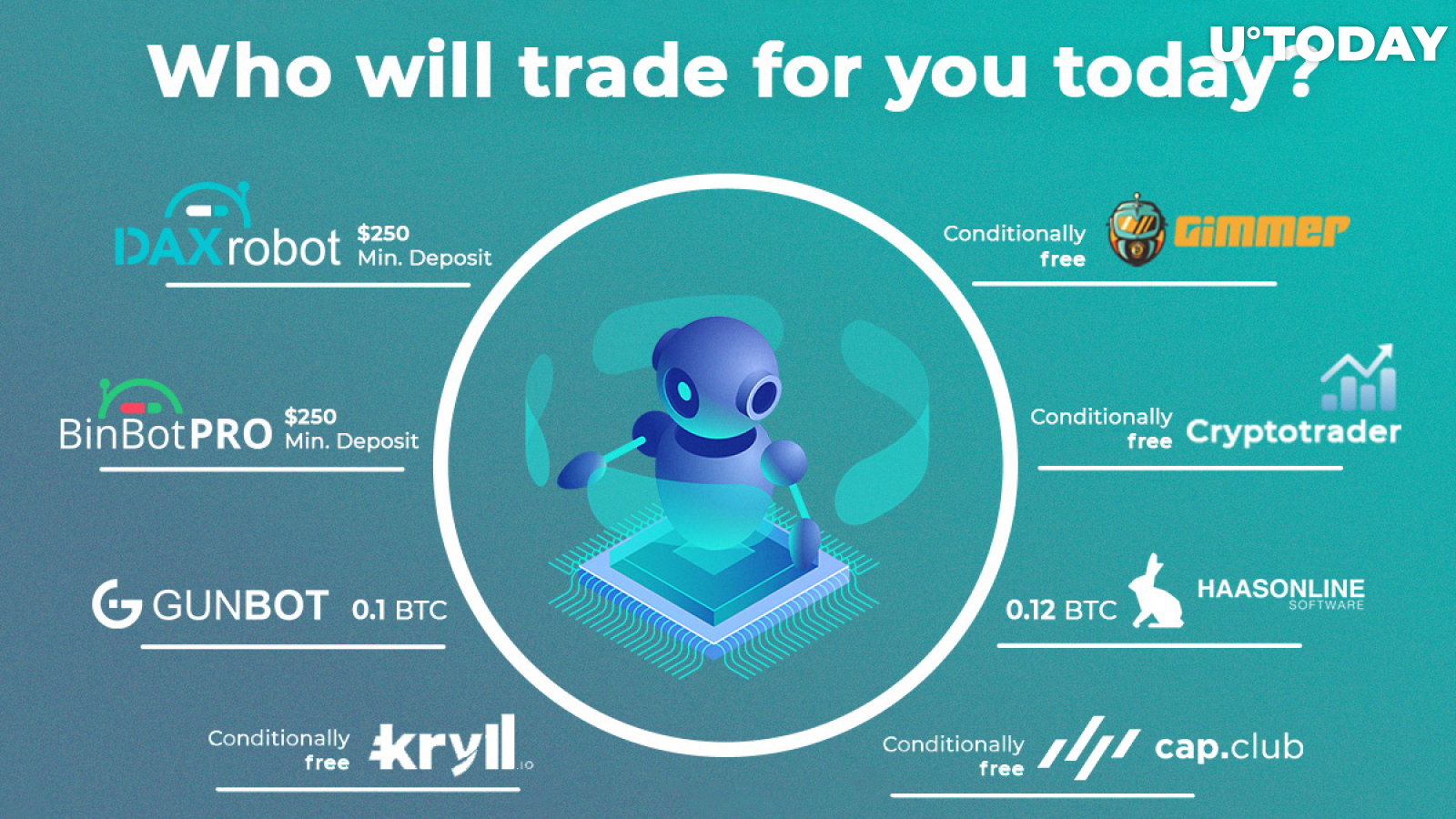 Haasbot
Lastly, we would like to present you Haasbot – the most sophisticated tool for certified professionals in trading. The software was developed by a Denmark-based company, HaasOnline Software. The latest version (Haasbot 4.0) is expected to appear on the market this year.

The list of features includes:
Indicators (users are able to choose among different indicators with different time frames – from 60 seconds to three days).

Safeties (as the name suggests, this feature is a safeguarding measure that can be crucial when the price of a certain cryptocurrency plummets).

Insurances (insurances help to determine how bots should react to certain trade signals).
You can lend up to 15 different trading bots. For instance, an arbitrage bot allows you to profit off the price differences on various exchanges.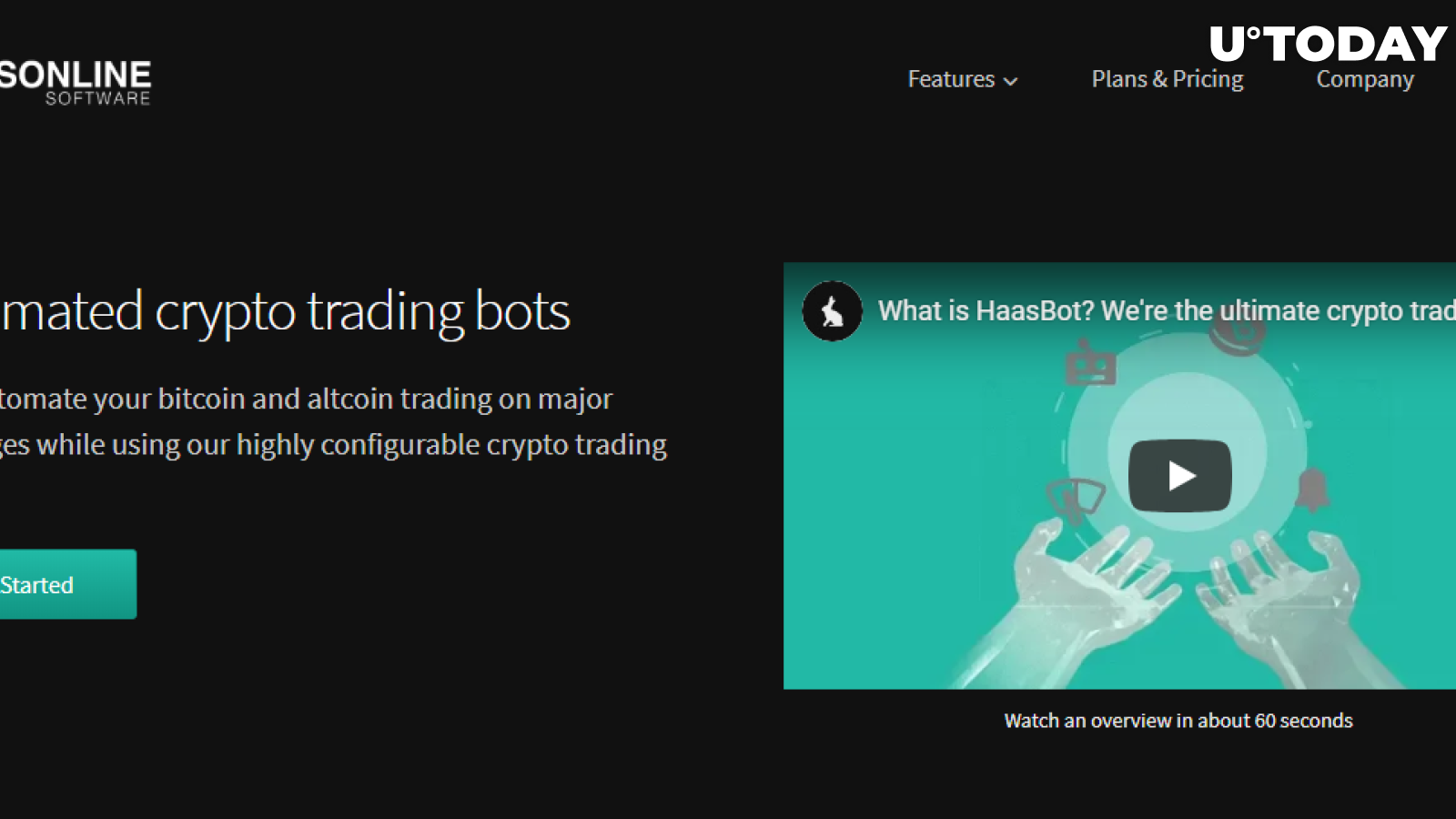 As expected, its functionality comes at a price – an annual license will set you back about $791 at the current price. This is your only option if you want access to all bots, indicators, insurances, and safeties.
Beware of Bitcoin scams!
We've just enumerated the best cryptocurrency trading bots on the market. Case in point: USI Tech. It was originally a bot that is designed for Forex trading, but the startup made a foray into the cryptocurrency market. It also differs from other bots on the list in terms of trading management – you aren't able to control the bot, but you could still get revenue while running it.
The creators of this bot claimed that investors would be able to make up to 150 percent every year. Later, it turned out to be a Ponzi scheme.