Emotions are gradually calming down on the cryptocurrency market, and the activity of traders has noticeably reduced. In most trade pairs, prices are located within trading ranges, although they are close to their upper boundaries.
When measuring the size of the position being opened, one needs to take into consideration that the volatility indicators have decreased. They are still at values substantially higher than those before growth on April 1, which indicates some uncertainty and nervousness among traders and investors.
Currently, the market capitalization is $179 billion.
ETH/USD
Yesterday we saw a new increase above the resistance of $180. The pair struggled to maintain a bullish momentum and later corrected below this level.
In addition, the Fibonacci retracement level of 61.8% of the last wave from a minimum of $175 to a maximum of $185 served as support.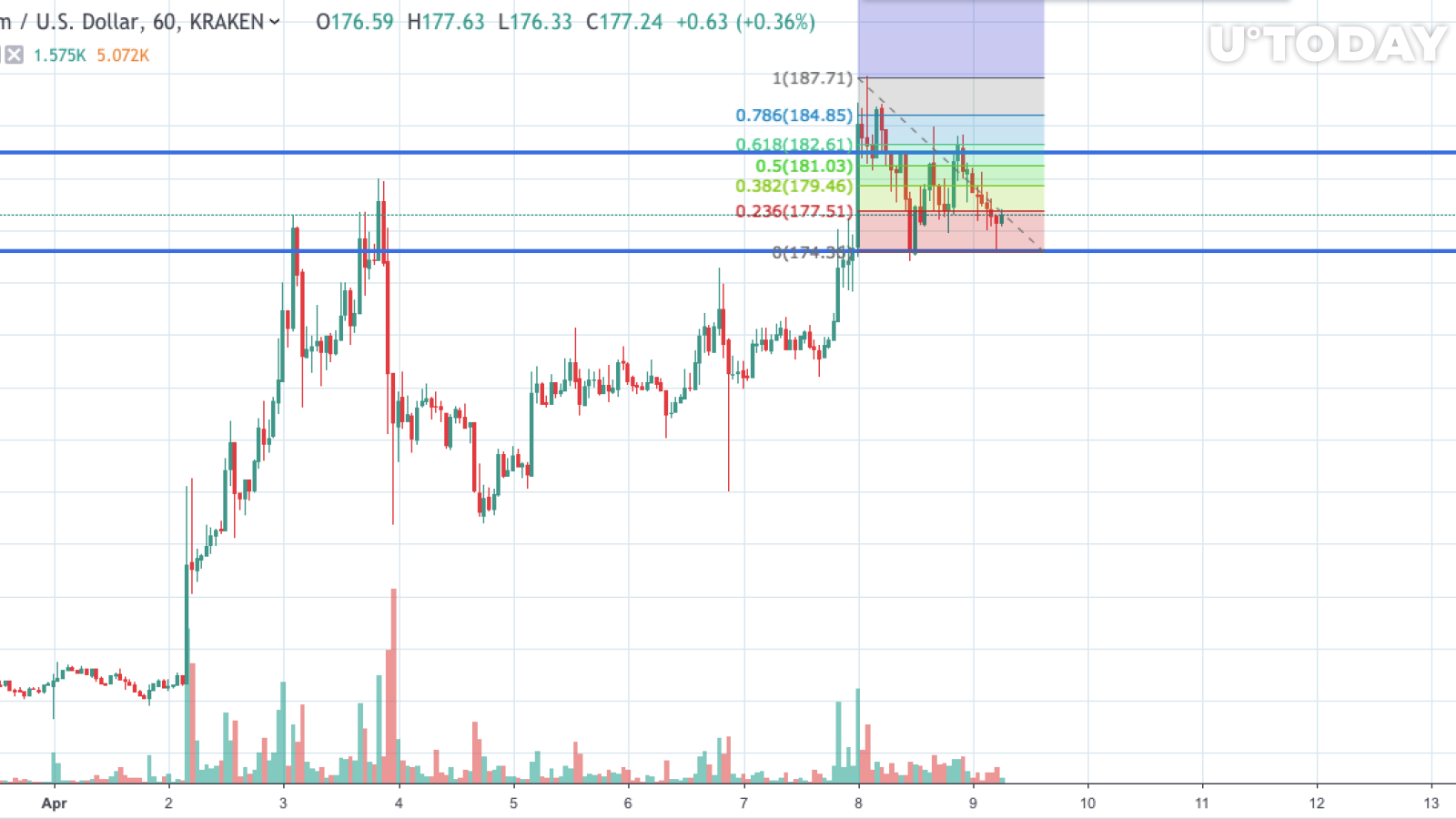 It seems that there is a bearish line with a resistance of about $181.5 on the ETH/USD hourly chart, which is an obstacle. A clear break above the trend line and $184 can be a sign of further growth.
The price of ETH is trading at $177.02 at the time of the writing.
XRP/USD
XRP has already tried to break through resistance at $0.365 three times in recent days. Now the coin is in the range where the resistance level is $0.375 and the support level is $0.345. The rate continues to consolidate within this level for the next breakthrough, which is likely to be a jump, as Ripple is in an uptrend.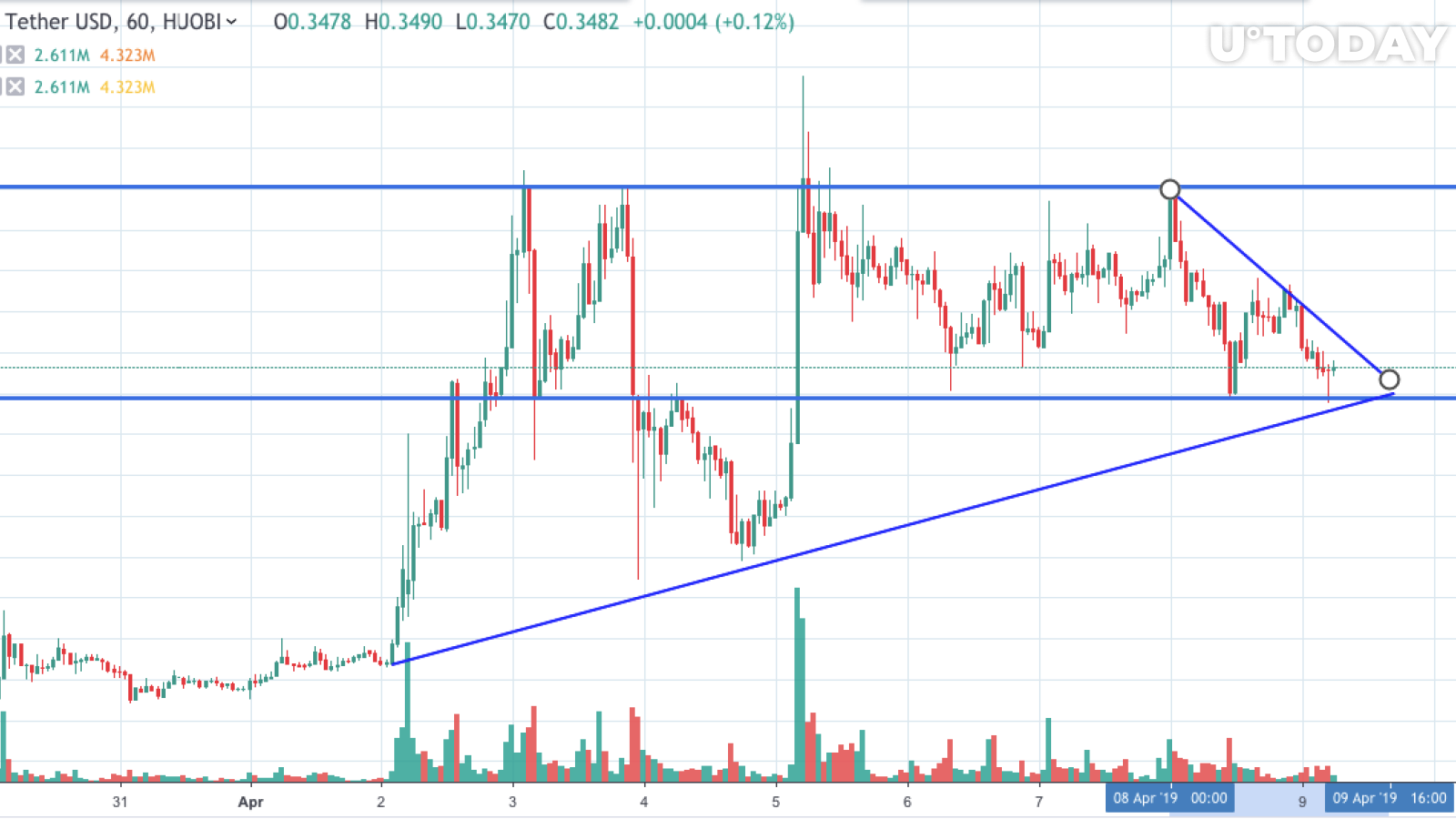 If the price gets a new impetus, then the asset can reach the resistance level of $0.40.
The price of XRP is trading at $0.3521 at the time of the writing.
LTC/USD
Litecoin keeps fighting against Bitcoin Cash for the 4th top cryptocurrency spot.
Yesterday, it overcame the resistance level of $90 but failed to consolidate above the level of average prices EMA55, which on the hourly chart passes through the $91 mark.
This morning, on small volumes, the LTC price rolled back slightly below support $87, reducing the total capitalization to $5.3 billion. Further price reduction could lead to a rollback to $80.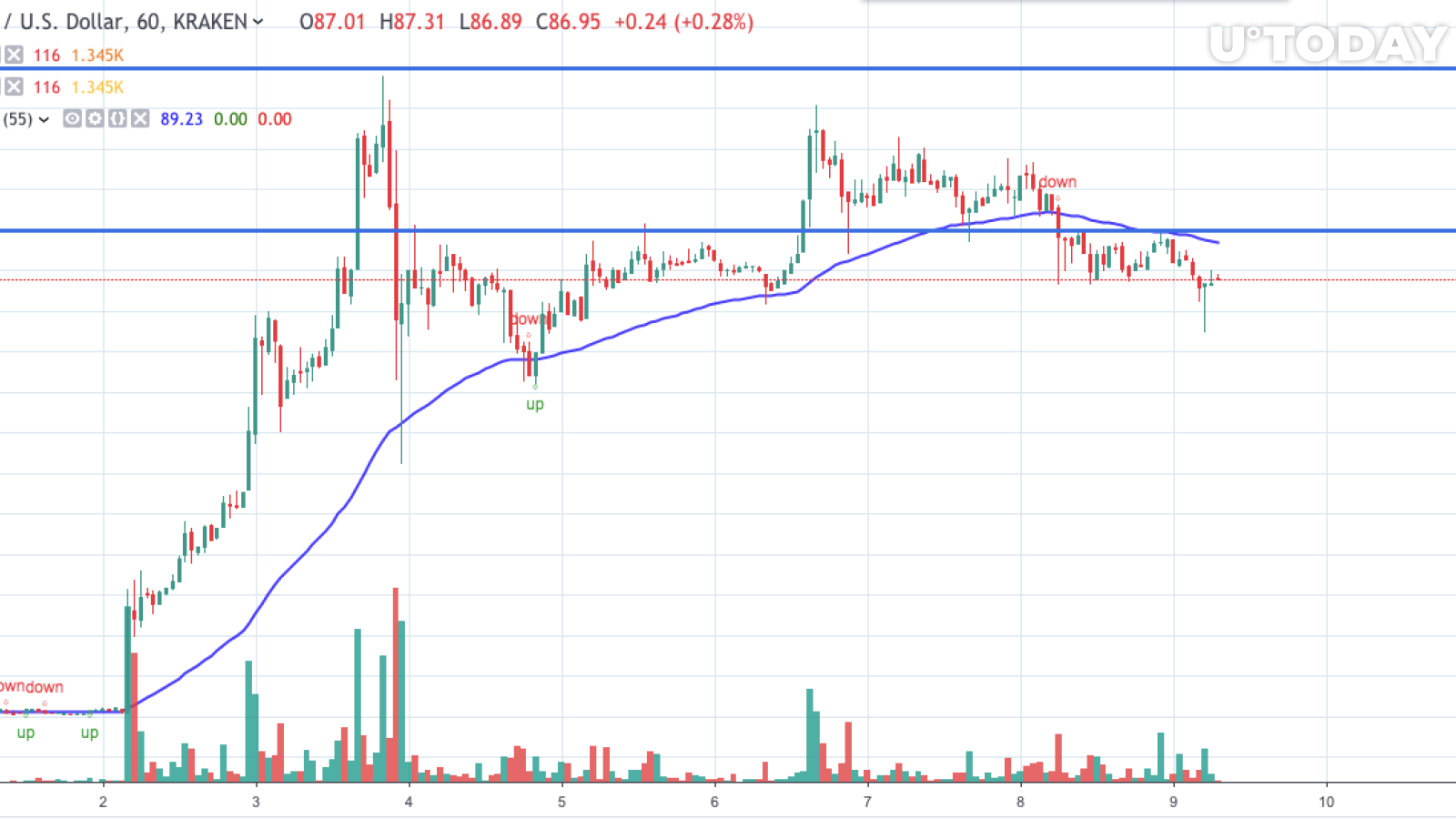 Now the pair is trying to gain a foothold in the area of $90. If it is possible today to maintain positions in the area, then we can expect a re-test level of $100.
The price of LTC is trading at $86.84 at the time of the writing.
BCH/USD
The price of Bitcoin Cash fell by more than 6% to $300 and soon can return to the support zone of $280. If this happens, we can expect the rate to be near $400 in the long-term perspective.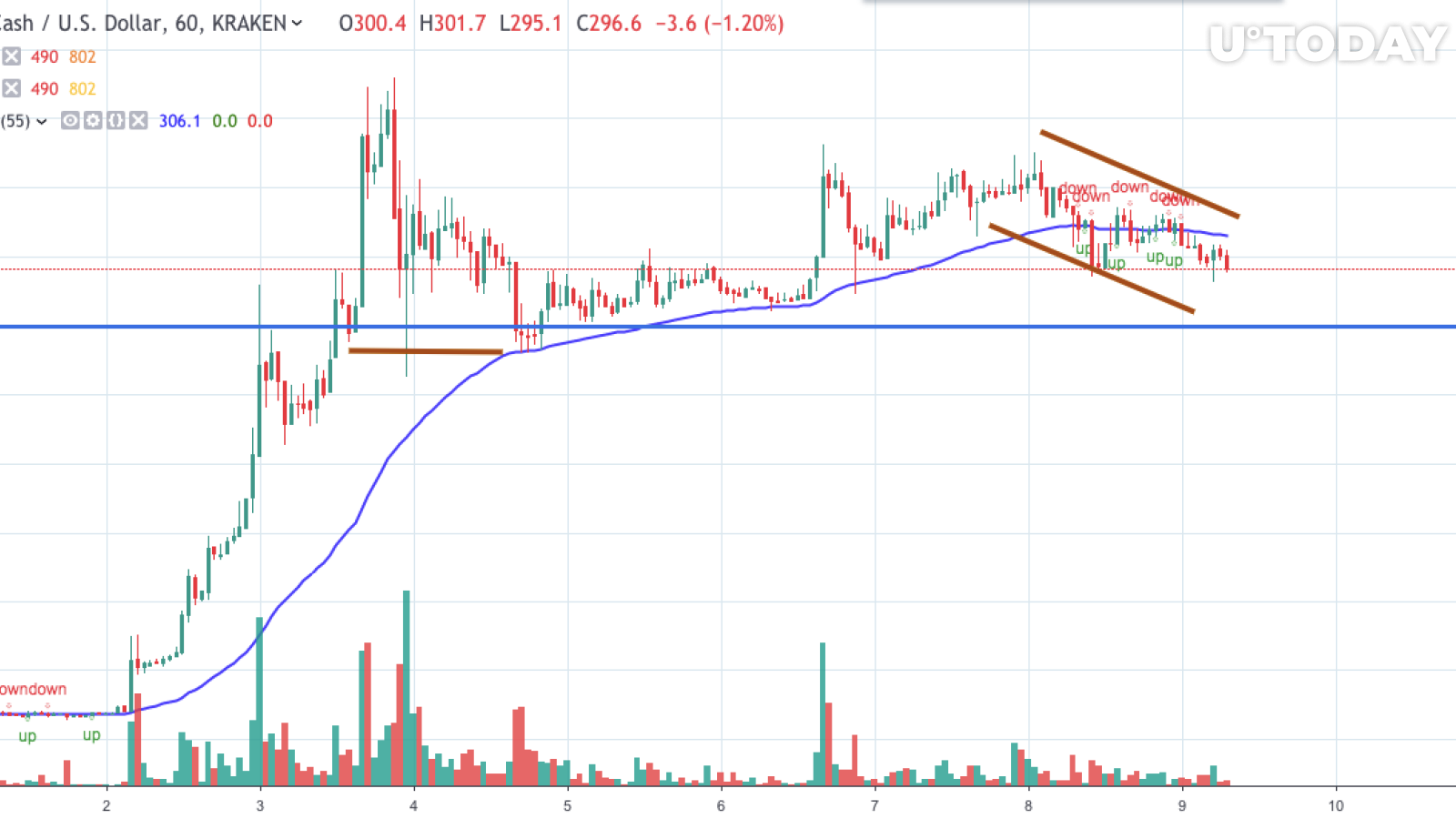 However, in order to reach that point, BCH first needs to fix above $300.
The price of BCH is trading at $296.87 at the time of the writing.