While the future of Bitcoin remains debatable given the dramatic drop in price, many big-name companies are diving deep in the technology that underpins it – Blockchain. Juniper Research has concluded that six in ten large-market cap companies are mulling over using Blockchain. U.Today has come up with the list of top 10 Blockchain-related stocks you should keep an eye on in 2019.
IBM Stock (NYSE: IBM)
IBM, the well-known old-timer, desperately needed a new technology in order to revive its 'mojo'. As of now, the tech giant has more than 1,500 employees who are focused on the development of projects that are powered by the Blockchain technology. Hence, it makes IBM one of the most enticing Blockchain stocks to invest in out there.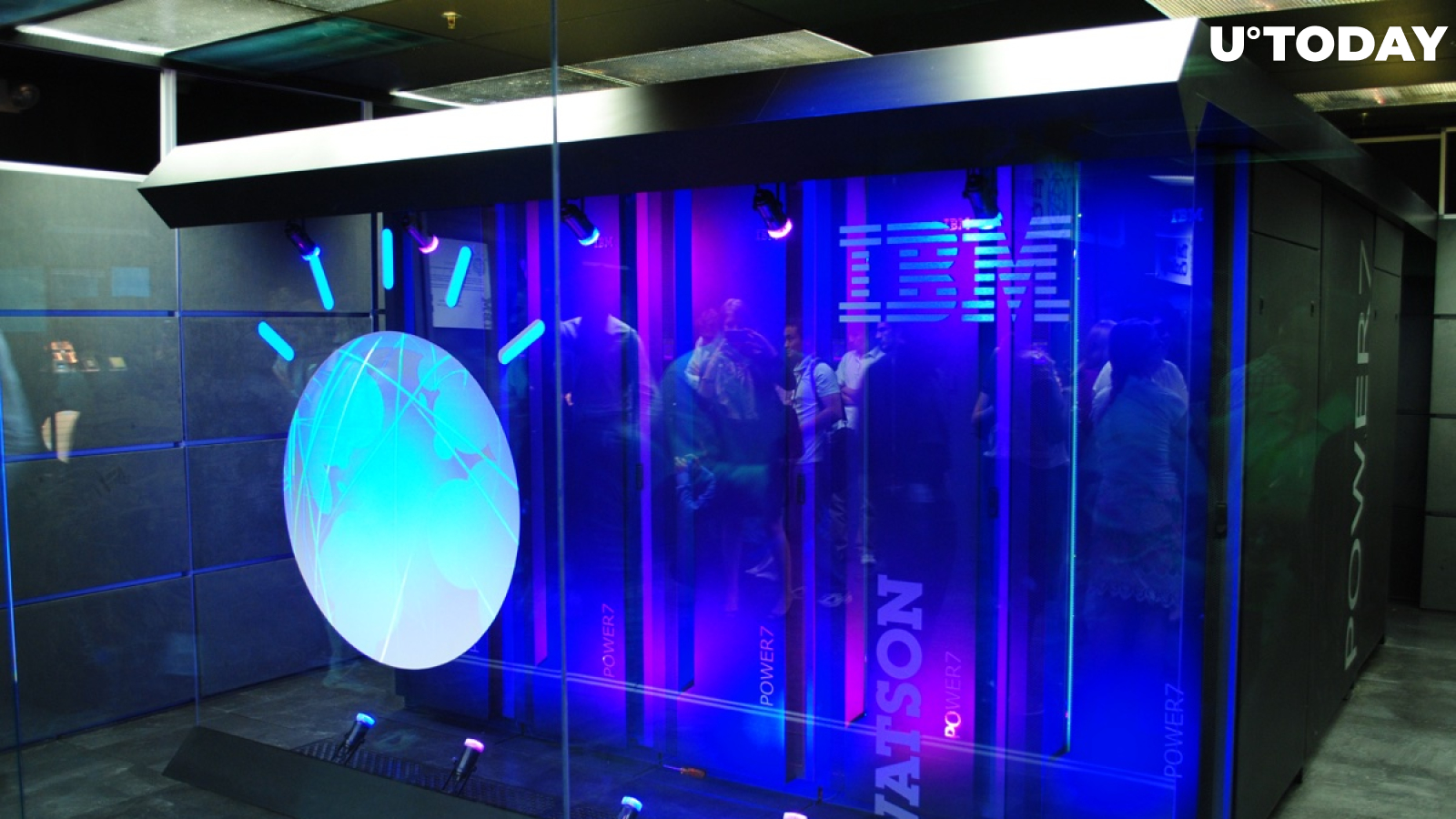 Many accomplished companies started dipping their toes in Blockchain after the word 'Bitcoin' hit the mainstream, but Big Blue has an obvious advantage: they jumped on this bandwagon years ago with about 500 currently active projects in such industries as finance, healthcare, logistics, etc. After investing in this stock, you don't have to worry about volatility – the tech giant is here to stay.

IBM keeps bolstering its offerings for the disruptive technology with TradeLens, recently being utilized by the the Port of Montreal (Canada).
Mastercard Stock (NYSE: MA)
Ironically, Mastercard has been bullish on Blockchain for a long time (despite the fact that the much-hyped technology comes from a rivaling industry), and that's why its stocks are always an option for investors. Back in October 2017, Mastercard threw a spanner in the works by offering banks a Blockchain-based alternative to making payments, ditching traditional credit cards. Remarkably, Mastercard became only the second company on the Fortune 500 list to work on decentralized payments only after (you guessed it) IBM. Obviously, Mastercard's Blockchain only supports fiat money, so that's by no means a Bitcoin-related stock.
Recently, the payment giant has also filed a patent application that is supposed to make their transactions anonymous. Does it sound familiar?

Hitachi Stock (NYSE: HIT)
Hitachi, the Japanese tech conglomerate with a market cap of around $38.5 billion, also has a few Blockchain-oriented projects up its sleeve. In December, Hitachi teamed up with Mizuho (NYSE: MFG ) in order to develop a decentralized platform for enhancing the efficiency of supply chain management. Later, Hitachi also came up with a project that allows verifying retail payments with fingerprints by recognizing the vein pattern.
The 'courting stage' between the 108-year-old company and the most promising innovation since the Internet started in 2016 when the conglomerate invested top-dollar in a Financial Innovation Laboratory in California. Now, Hitachi is one of the hottest stocks out there.
Microsoft Stock (NYSE: MSFT)
Microsoft, along with IBM, is yet another old-school stock that needs no introduction, and there's fierce competition between these two in the Blockchain field. Its Azure Blockchain is already being integrated by NASDAQ, AT&T (NYSE: T) and other major players.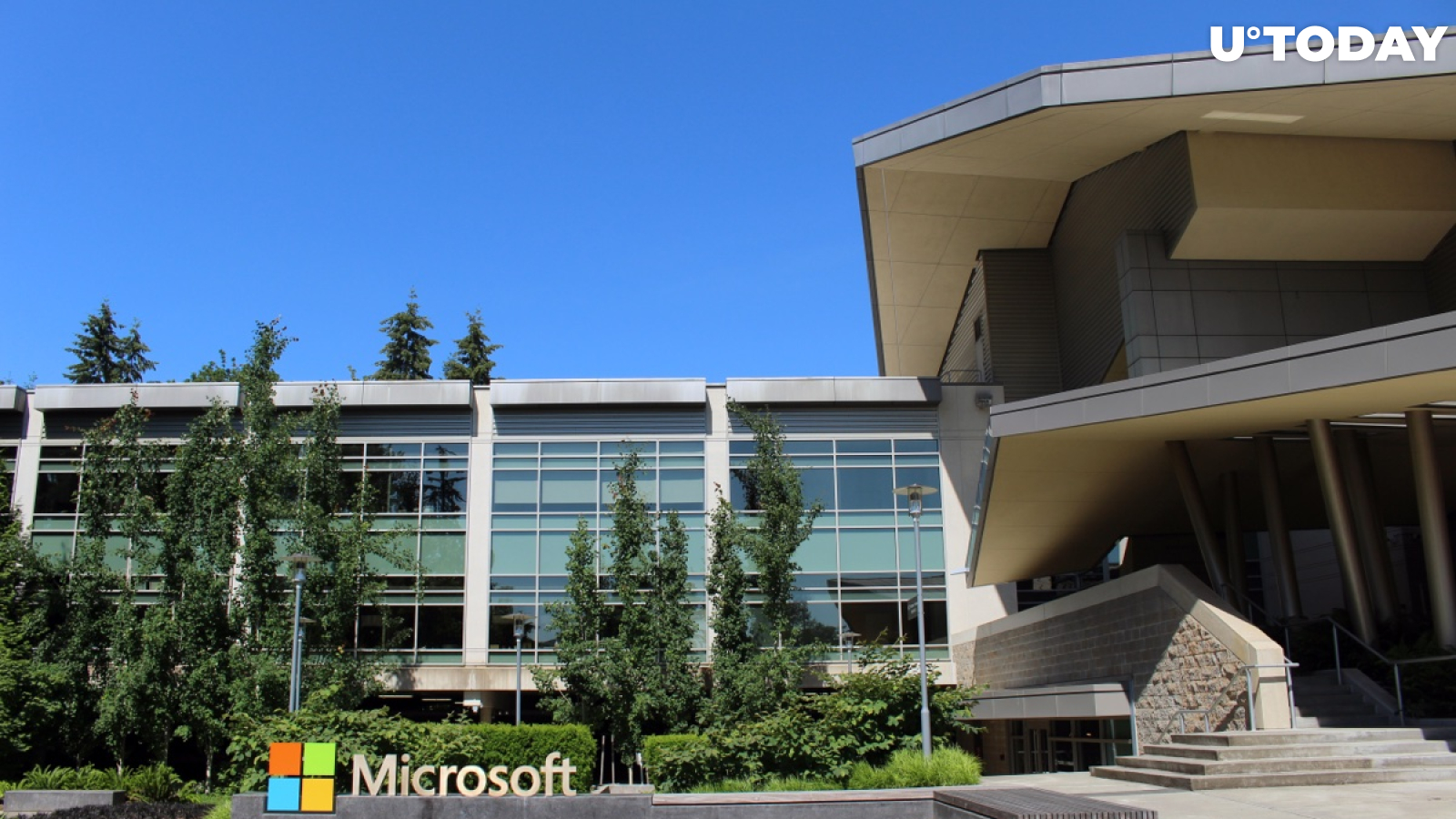 Both Microsoft and IBM are working on private applications, and there's some confusion when it comes to investment choices. The latter places a bigger emphasis on independence with its Hyperledger Fabric Blockchain framework. The thing is, IBM was largely responsible for writing the framework's codebase. Meanwhile, Microsoft Azure is Ethereum-based, which means that it is dependent on the decisions of the Ethereum Foundation when it comes to making code updates.
On May 3, U.Today reported about Microsoft jumping head-first into Blockchain by integrating the technology into Azure, its enterprise-level cloud computing platform. They onboarded JPMorgan as one of their first partners.

Broadridge Stock (NYSE: BR)
For sure, Broadridge is a top-of-the-mind option since the company has already cooperated with major banking institutions (Northern Trust (NYSE: NTRS), JPMorgan (NYSE: JPM)) that are utilizing the DLT. Broadridge has developed a couple of DLT use cases like proxy voting, which makes it much easier for shareholders to reach a consensus on certain matters.
Broadridge's Horacio Barakat claims that businesses are not denying the disruptive potential of Blockchain, but only few of them have the required resources for its implementation. Still, the fact that Broadridge has the biggest banks among its partners makes it a very reliable stock.
HIVE Blockchain Technology Stock (CVE: HIVE)
That's the only stock issuer on the list that is directly connected to cryptocurrencies (cryptocurrency mining, to be precise). The company owns multiple mining facilities that mine Ethereum around the clock (the first one was acquired in Iceland in 2017). After a whopping $100 mln funding round, the company made an announcement about opening more mining farms.
However, given the current state of cryptocurrency mining, investors should be extra cautious about purchasing their stocks. For instance, Genesis Mining, their largest shareholder, stirred a substantial amount of buzz in August after terminating a slew of unprofitable contracts.
NB! Here are some other stocks with a pure focus on Blockchain:
Riot Blockchain, Inc. (NYSE: RIOT);

Hashchain Technology Inc. (NYSE: V.KASH);

BLOK Technologies (CNSX: BLK).
Daimler Stock (OTCMKTS: DDAIF)
This Germany-headquartered car manufacturer (mainly known for its Mercedes-Benz) became one of the first auto giants to make a rodeo into Blockchain. With sizeable investments in other state-of-the-art technologies in the likes of AI, Daimler is rightfully considered to be the digital champion of the global car industry.
In 2017, Daimler introduced its own Blockchain bond dubbed a Schuldschein (becoming one of the first companies to do so). Another reason why Daimler made it to our top 10 Blockchain stocks list is the MobiCoin cryptocurrency that was issued in March 2018.
Bank of America Stock (NYSE: BAC)
If you are a firm believer that Blockchain will eventually turn out to be bigger than the Internet in the nearest future, the stocks of Bank of America (BofA) are your safe bet. The second largest banking institution in the US only trails IBM by the number of Blockchain-related patents. Its patents pertain to storing private keys and data authentication. Notably, the first Blockchain-oriented patent was filed by BofA in 2014, which means that they were one of the early adopters of the emerging technology along with IBM.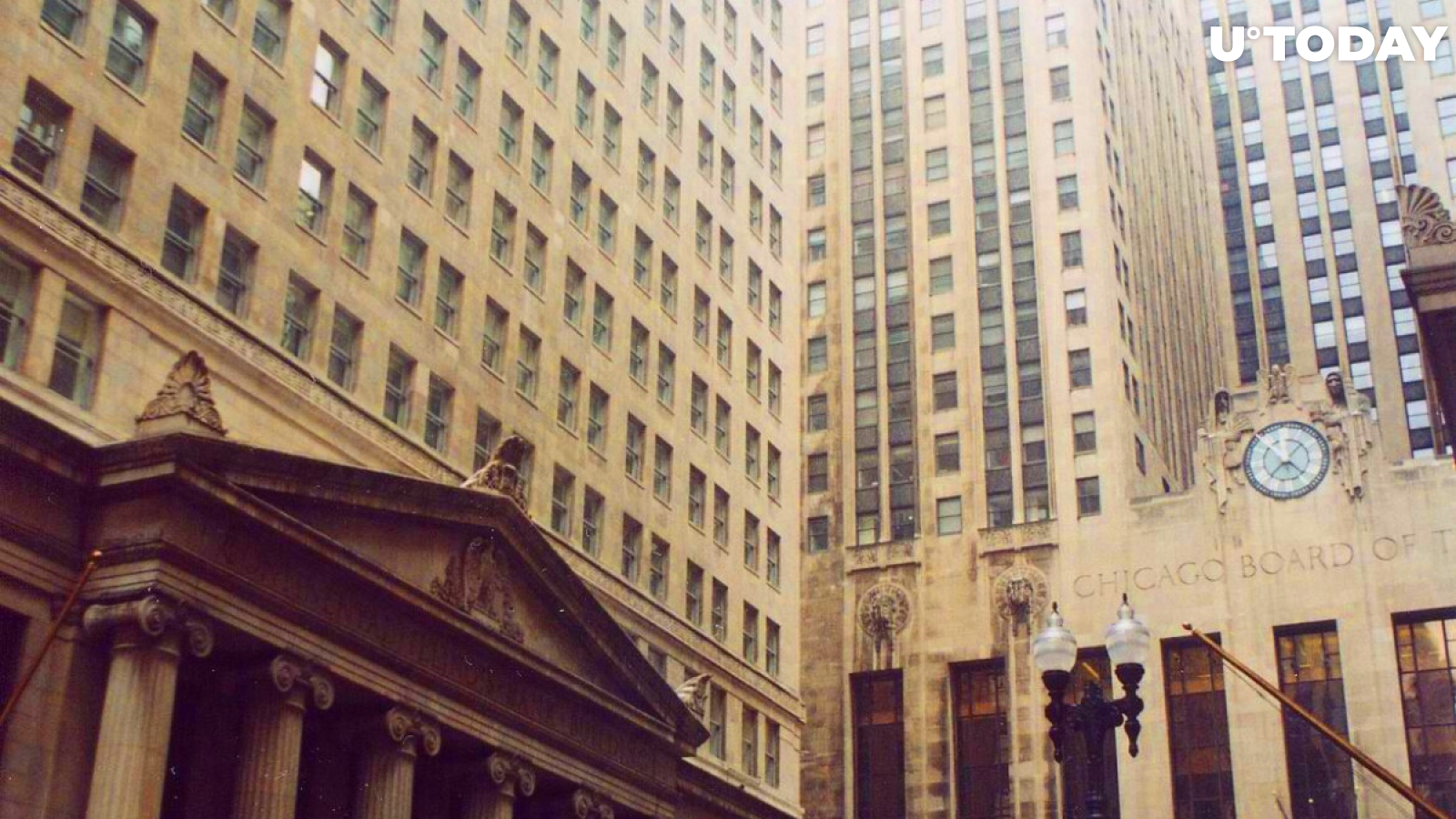 However, the fact that BofA remains in first place in the 'patent race' doesn't necessarily mean that all these patents will have real-life commercial application. On the flip side, there is a good possibility that BofA stock could potentially shoot up once decentralization becomes more widespread.

Overstock Stock (NASDAQ: OSTK)
Overstock.com became the first US retailer to accept Bitcoin, hoping to revitalize its business with the help of the nascent technology. One of the major US retailers turned crypto giant has a subsidiary, Medici Ventures, that specifically invests in promising Blockchain startups that cover such emerging areas as finance, digital identity, voting, etc.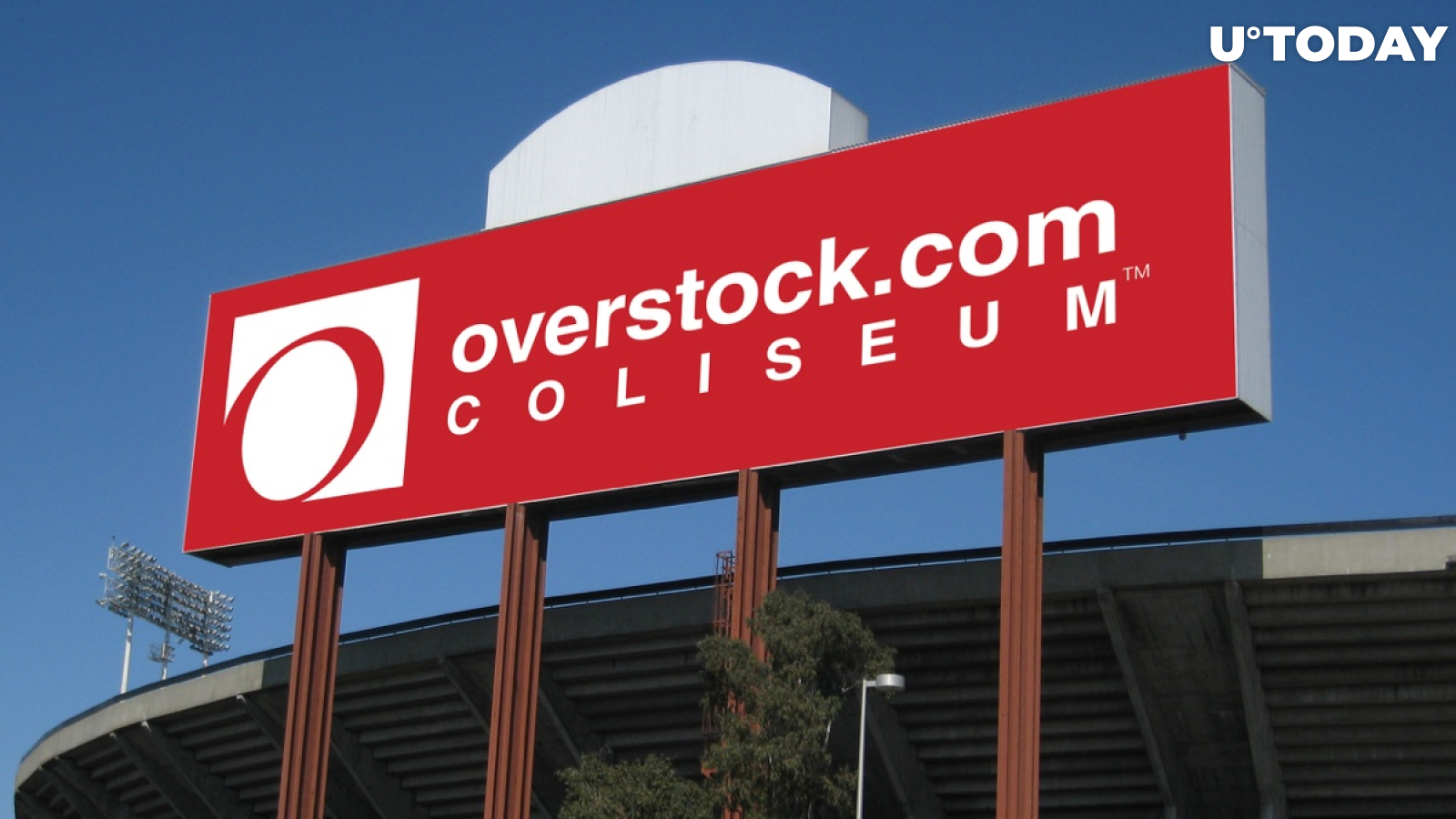 Still, there are caveats. Since the former Amazon competitor is now heavily invested in cryptocurrencies, its stocks have been riding waves together with Bitcoin. The stocks soared by a staggering 130 percent in 2017 but then took a rapid 30 percent nosedive the following year.
Overstock.com recently revealed a 17 percent revenue decrease in Q1 2019 from Q1 2018 ($367.7 mln vs. $445.3 mln). The gross profit of the tech-driven online retailer declined by 22 percent ($73.1 mln vs. $93.9 mln). The company's shares have been in a freefall since March. At the time of writing, they are trading at $10.82 after a 15.67 percent drop over the last hours (this is the lowest price since 2012).
Walmart Stock (NYSE: WMT)
We are wrapping up our top 10 with another retail behemoth – Walmart. Just like other companies on the list, Walmart was among the early adopters of DLT, filing numerous related patents for improving deliveries and buying smart appliance management systems. Walmart made plenty of headlines after announcing its cooperation with IBM for increasing food safety in the wake of the E.coli and salmonella outbreak. Notably, IBM's Food Trust product was also integrated by Carrefour, the biggest French supermarket chain.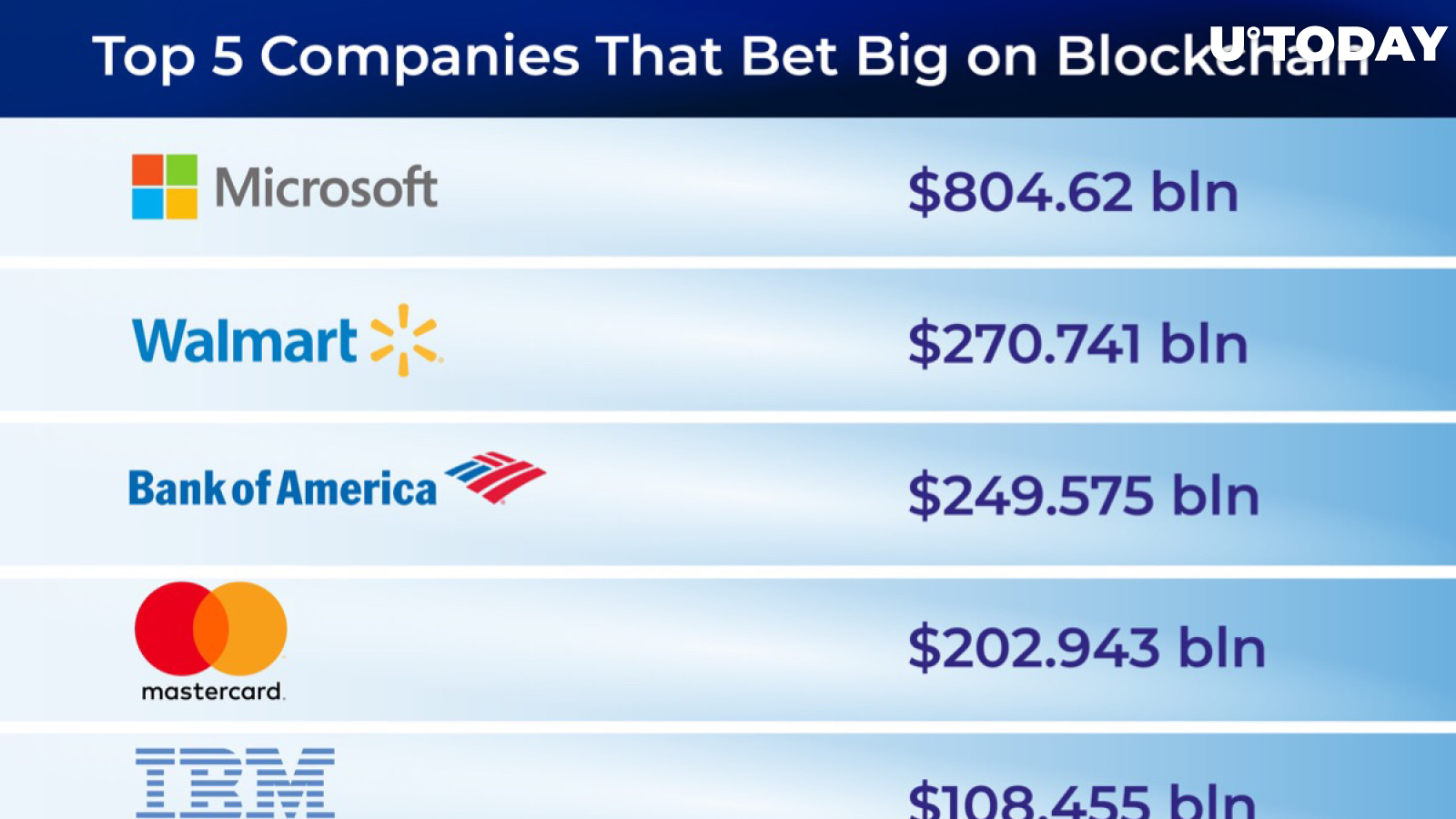 Has your favorite Blockchain-related stock made our list? Subscribe to U.Today to learn more about the burgeoning industry in order to make the right investment choices.