Long before the world wide web connected cat video enthusiasts everywhere into a global community, social psychologists used a theory of knowledge called social constructionism to talk about the emergence of communities that could not be fully explained by cultural, social, demographic or geographic categorizations.
To put it very simply, any group of people who identify themselves as belonging to that group through the sharing of some common interest can be defined as a community. Or in other words, a community is a group of people who are, unlike Groucho Marx, happy to become part of a club simply by virtue of being viewed as a member by other, older members of that club.
The immediacy and anonymity of online communities have taken this concept much further, such that physical appearance, distance or command of a particular language do not pose barriers to interaction with any group. All you have to do is show up and contribute, in good faith.
Recently though, the "good faith" part is becoming a bit of a problem online. The Internet was originally created as a small network of trusted participants with scientific goals– in fact, there was a phone book with everyone's names, phones and addresses– so questions of security and identity were not an immediate concern. Now, more than half of the world's population has Internet access, and not all of them log on with the goal of sharing their latest knitting project photos.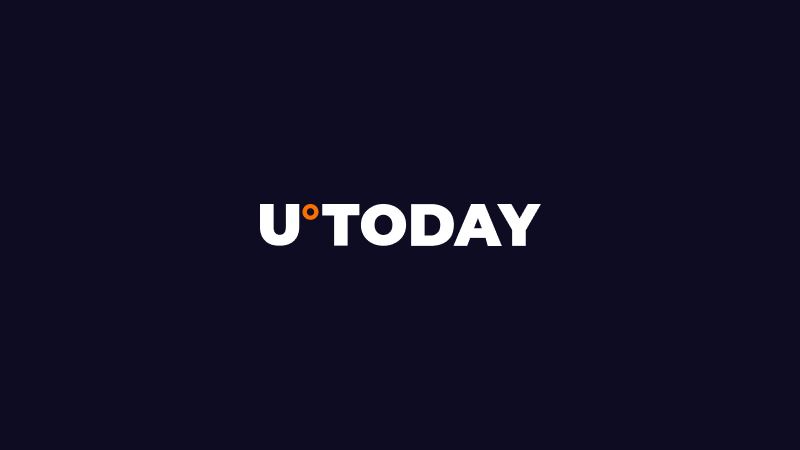 The Blockchain community
Online communities need a new mass paradigm, and it has been dawning on developers, entrepreneurs and investors that Blockchain could be the technology to provide this paradigm. The space is very new, with most participants still figuring out their place in it. On one hand, the openness is what makes it such a great opportunity for anyone who wants to make a contribution. On the other, the confusing landscape can be intimidating for beginners. It might seem that Blockchain is all developers and investors, but that is emphatically untrue.
The Blockchain community could perhaps be described as a loosely formed constellation of more tightly knit sub-groups. There are developers and scientists, of course– experts on the inner workings of Blockchain, quietly building the infrastructure for all the use cases that are being proposed by... Entrepreneurs– startup founders who are increasingly not just Stanford-grad white boys anymore. The more far-flung possibilities of the way Blockchain can quite literally change the world are prophesied by Evangelists– eloquent and vocal enthusiasts who get big Investors excited, thereby helping Entrepreneurs make their case. Some of the Investors are also taking long-term stakes in cryptocurrencies, where a swarm of Traders are playing the highly volatile crypto market for daily gains.
Some cross-sections of the groups are emerging, such as the growing Women in Blockchain movement, and the conference circuit in general. The Twitter expert-verse is populated by representatives of various Blockchain groups, offering sometimes useful, sometimes biased commentary on current crypto events. Of course, there is much more to the Blockchain community– no description could be exhaustive, with such a dynamic and fast-growing network. But where does this community interact? And how do small investors and everyday users, the real drivers of new tech adoption, fit in?
Walk-ins welcome
The goals of Blockchain network scaling can't be achieved without widespread adoption, which in turn can't be achieved without simple products with intuitive interfaces fulfilling universal needs.
The existing Blockchain community must put the average beginner user first.
A single ecosystem where participants can communicate, execute financial transactions and smart contracts, store and transfer funds, create and consume content, build custom decentralized applications, form and join organizations, and monetize any of their activities with fairness and respect toward other members of the network– that is something a platform like U°Community can provide. With friendly support and a negligibly low technical barrier to entry, the global Blockchain community can find a forum where everyone has a productive role.
Transparent reputations into real capital
With changing algorithms and monetization, likes on social networks have long ceased to have any real meaning. But what if they could? What if likes could have the social weight of a Forbes 100 CEO recommendation and the financial power of a direct-to-deposit donation? What if you could build a reputation that would give your opinions high value, and be rewarded for the value you create for others? What if all participants were incentivized to represent themselves truthfully and build reputations by consistently acting in good faith?
We have become used to our online activities being monetized by companies that provide the scaffolding for these transactions, without compensating the actual creators and owners of the content. Only in a decentralized network can social capital– the sum product of active community participation– be converted into real capital for the users. At the moment, the dream of self-realization in the global community is literally sold to internet users– in exchange for their content and connections.
But self-realization can, and must, be accompanied by compensation for added value.
A decentralized network isn't just a more authentic reflection of real life– it's a projection of what real life interactions could be, and should be. Perhaps the Blockchain model of collaboration could eventually spill over into the way humans address each other in person, on the individual, organizational and governmental levels.
Framework for real human connection
Wherever new technology is involved, it's worth keeping in mind that all progress should serve real, existing human needs as opposed to creating artificial needs for the purposes of corporate profit. The human need for community and support is one of the most basic requirements for a healthy society. New types of online communities can harness Blockchain technology to bring the transparency and collaboration of real human interaction back to the Internet with decentralized networks.
Unlike Facebook and other centralized social networks, new platforms like U°Community offer not just the ability to reach and transact with other participants, but the confidence of knowing who is behind every profile and the understanding that, by becoming part of the network, everyone subscribes to the same values. This could be an environment where truly anyone can contribute a verse, as experts collaborate with newbies on developing a vibrant ecosystem. A decentralized global U°Community could become the human soul of the highly technologically advanced Web 3.0.